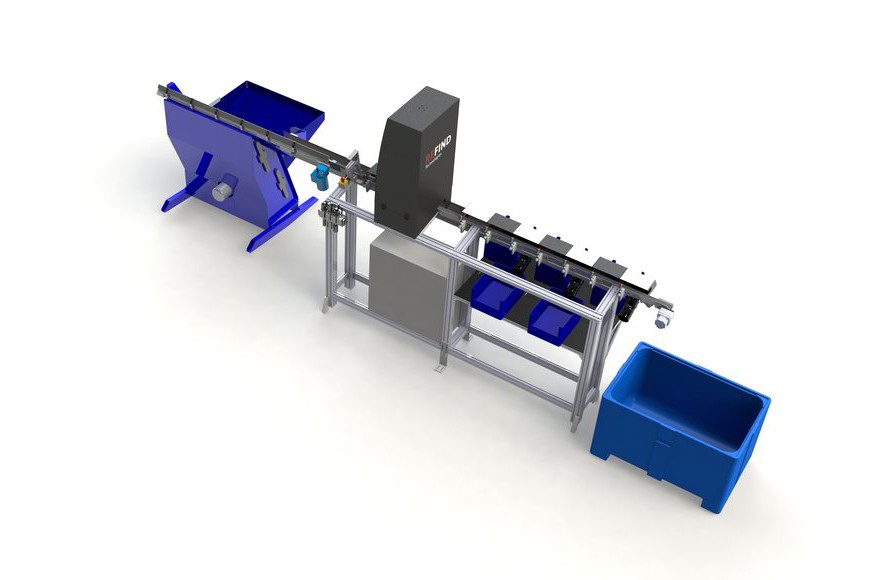 The OBS 500 is an automatic sorter for waste portable batteries. The system is a complete identification and sorting system for all cylindrical and 9V batteries with a total capacity of more than 500 kg (1000 lbs) per hour.
The system enables collectors and recyclers to efficiently sort mixed streams of batteries into separate material fractions with minimal labor and expertise required.
Using vision technology the system does not only recognize the different chemistries. It also collects data that tells the relative share of the recycling stream for each brand and manufacturer.
Specs
Key Specifications

| | |
| --- | --- |
| Total capacity | more than 500 kg (1000 lbs) per hour |
| Sorting capabilities | Cylindrical batteries up to D size and all 9V batteries, usually 75 to 80 per cent of the stream |