Manufacturer
Company Description:
TOMRA Sorting Solutions includes TOMRA Sorting Recycling, formerly TITECH, which designs and manufactures sensor-based sorting technologies for the global recycling and waste management industry. Over 4,400 systems have been installed in more than 50 countries worldwide.
Responsible for developing the world's first near infrared sensor for waste sorting applications, TOMRA Sorting Recycling remains an industry pioneer with a dedication to extracting high purity fractions from waste streams that maximize both yield and profits.
TOMRA Sorting Recycling is part of TOMRA Sorting Solutions which also develops sensor-based systems for sorting, peeling and process analytics for the food, mining and other industries.
This powerful combination of technologies makes TOMRA Sorting one of the most advanced providers of sensor-based sorting solutions in the world, with over 10,500 of its systems installed globally.
TOMRA Sorting is owned by Norwegian company TOMRA Systems ASA, which is listed on the Oslo Stock Exchange. Founded in 1972, TOMRA Systems ASA has a turnover around €650m and employs over 2,600 people.
For more information on TOMRA Sorting Recycling visit www.tomra.com/recycling
AUTOSORT in action
As the most flexible sorting system within TOMRA Sorting Recycling's product family, the AUTOSORT combines detection of color and enhanced material information resulting in a multifunctional system that optimizes effectiveness across a wide range applications.
X-TRACT, TOMRA Sorting's metal recovery system
Using the X-ray transmission technology, TOMRA Sorting´s X-TRACT identifies contents in the sorting material independent of their color and pollution. With X-ray sorting technology, the X-TRACT can separate materials based on their atomic density and is so able to separate material concentrates into different material types.
AUTOSORT FLAKE
Heralding a new era of high-precision sorting, the AUTOSORT FLAKE combines color detection and enhanced material information to maximize the recovery of high-quality recycled products which discerning markets now demand.
Material sorting
Choosing TOMRA sorting equipment has repeatedly proven to be a profitable decision for their customers. Whether in the packaging, paper, municipal solid waste, or plastics businesses on the waste sorting side, or end-of-life vehicles, e-scrap or aluminum re-melters businesses on the metal sorting side, TOMRA Sorting´s optical scanners provide excellent results – and increase customer profitability.
TOMRA Sorting Solutions Product Categories
Related Articles (117)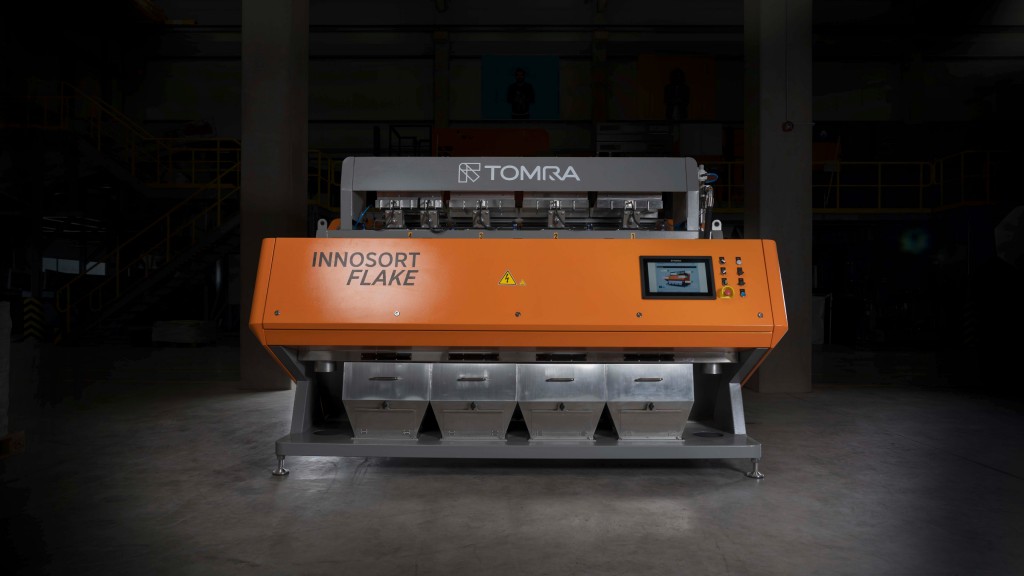 TOMRA's new sorter separates plastic flakes by colour, polymer, and transparency simultaneously