Refind to install latest OBS500 optical battery sorter in Norway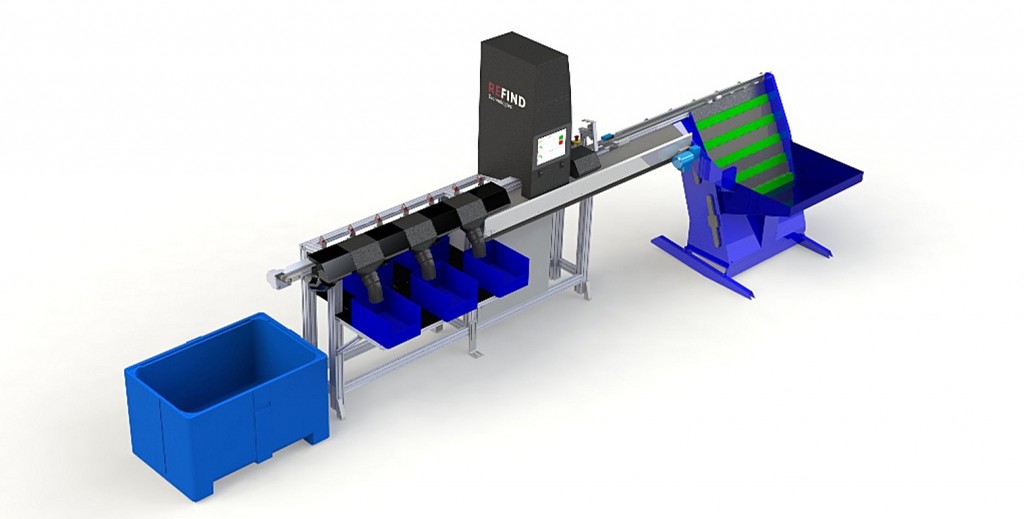 Refind has announced that the company's latest optical battery sorter, an OBS500 machine, has been sold to a Norwegian leader in battery collection and recycling - AS Batteriretur. According to Refind, AS Batteriretur recently moved to a new modern facility in Fredrikstad, close to the Swedish border, and is in the process of implementing many new processes and machines - one of them being the Optical Battery Sorter 500. The commissioning will take place in the early spring of 2018.
Batteriretur handles about 80 percent of Norway's waste batteries, and is making great investments in both sorting and processing technology for batteries, anticipating higher needs for battery recycling in a country where many of the vehicles have turned electric.

This is Refind's second project based in Norway. The first installation, in the spring of 2017, was a Battery Refund Machine launched with Energizer at Coop Norway.
The OBS500 will be able to sort 500 kg of waste portable batteries per hour, and a new feeding solution integrated into the machine allows a smaller footprint as well as less parts, which facilitates shipping, installation and maintenance.
Refind recently installed their first optical battery sorter in Canada.
Company info
Related products