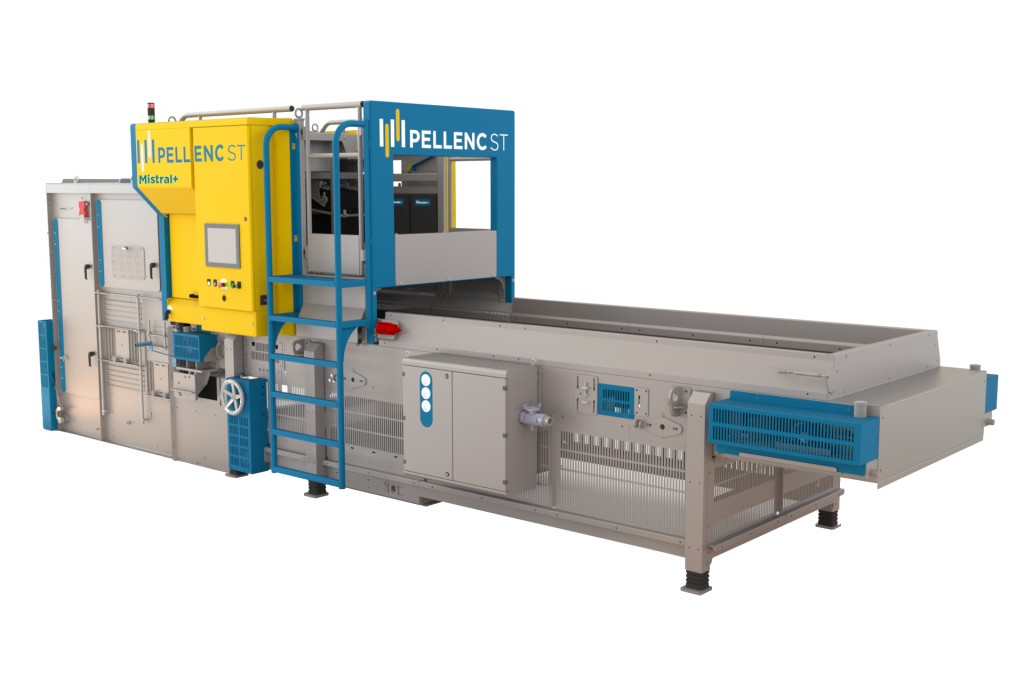 Mistral+ is the result of a 4-year development involving over 30 engineers from Pellenc ST. Extensive feedback coming from our clients, our customer service team and our employees has been taken into account to design this piece of equipment.
The Mistral+ is built on the experience of over 1,200 Mistral machines installed all over the world, over the past 15 years. In addition, significant investments have been made to ensure the qualification of each component and subsystem: over 10 endurance testing sessions. Thousands of hours of field and lab testing were carried out to ensure the best reliability and performance.
Several patents are pending to protect our innovation. The entire company stands behind this project and will continue to work hard to make it the best optical sorting machine available on the market.
Specs
Key Specifications

| | |
| --- | --- |
| Weight | 710 to 1360 kg |
| Power | 4 to 7.5 kW |
| Power Supply | 230 V - 50 HZ Single Phase |
| Air Pressure | 8-10 bars |
| Conveyor Speed | Standard at 3 meters/sec |