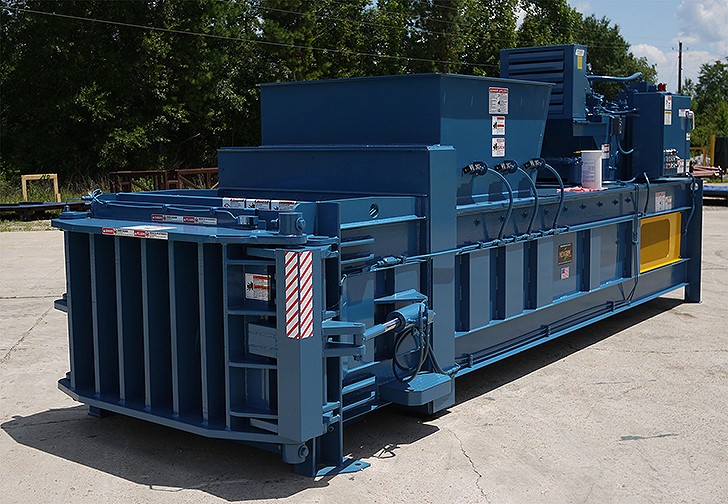 Our ATLAS® ET offers affordable, highly efficient, mid-size horizontal balers for non-ferrous scrap. With heavy-duty and stress-engineered construction, the Atlas offers a superior size to weight ratio to meet the demands of scrap baling applications. The specially designed bolt-on and replaceable body and ram shear blades provide optimum performance and ease of maintenance which eliminates pre-cutting of most materials.
Features & Benefits
Balance
The ATLAS® ET features stress-engineered construction for a superior size to weight ratio.
Baling
Vertical tie-off – allows for baling without pre-processing – with 6 tie positions.
Ties
Wire guides for quick and easy ties – tie through the bale chamber door.
Cycling
The programmable UL® Listed controller permits automatic or manual cycling.