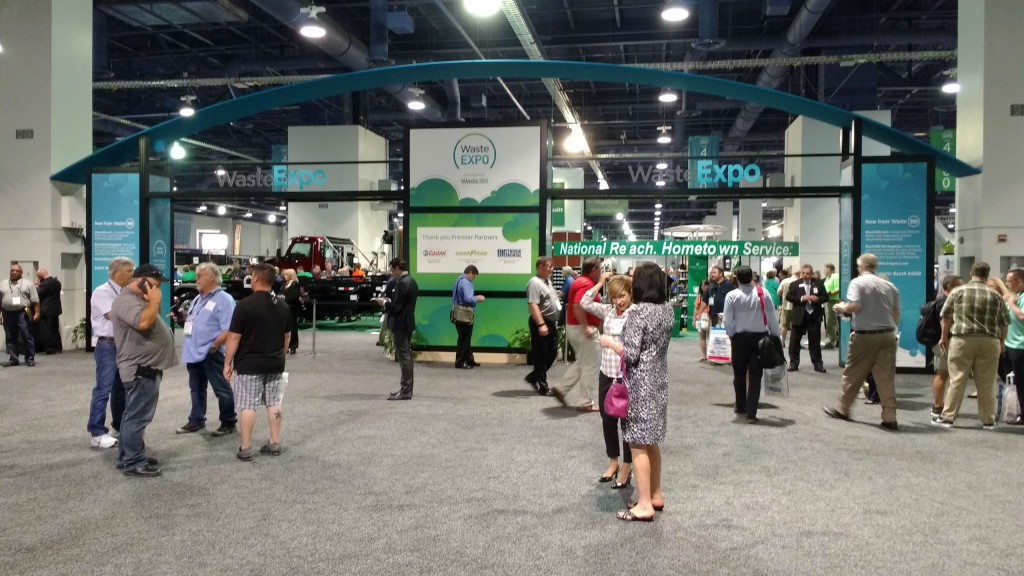 Another WasteExpo has come and gone. This year's event took place June 6-9 at the Las Vegas Convention Center. WasteExpo is the largest tradeshow for North America's dynamic waste management and recycling industry, which continues to advance at a rapid pace through technological developments in alternative power, automation, vehicle telematics and asset tracking systems, and innovation of applications and processes. This year, the show featured the largest-ever number of exhibitors at 600, and over 12,000 attendees.
Recycling Product News has attended the show for nearly two decades and it is always impressive to see first-hand how much our industry changes every year. This year, even more than the last several years, WasteExpo was awash in new product and technology announcements, new partnerships, three days of educational sessions on topics ranging from the use of data and its role in the waste and recycling industry to food waste reduction (the lack of infrastructure being the number one barrier to reducing food waste to landfill.)
Some of the biggest news announced at this year's show, prior to or in conjunction with WasteExpo, are summarized below. Follow our links to more details about the companies and news highlighted below.
Mack Trucks shared several announcements at WasteExpo 2016, including the unveiling of the company's prototype electric power drive system for heavy-haul refuse and recycling vehicles, developed in partnership with Tesla co-founder Ian Wright. The technology, called Wrightspeed was showcased on a Mack LR model retrofitted with a Wrightspeed Route 1000 powertrain, which is a range-extended electric vehicle powertrain designed to help reduce fuel consumption and vehicle maintenance costs. Mack is the first OEM to evaluate Wrightspeed technology on a Class 8 collection vehicle. Mack Trucks also highlighted its updated 2017 powertrain at WasteExpo 2016, marking the public debut of the newest evolution of the Mack MP® series engines. Engineered with several innovations, including a common-rail fuel injection system and patented wave piston, Mack's 2017 powertrain delivers improved performance and productivity, while also boosting fuel efficiency.
Palfinger debuted their new generation of Cable Hoists for roll-off containers, developed by PALFINGER American Roll-Off out of Trenton, NJ. According to Palfinger, waste, recycling, construction and municipal sectors can expect strong on-the-job performance and low maintenance through­out the life of these new cable hoists which provide increased load capacities and quicker cycle times, due to reduced hoist weight and solid rod reeving cylinders.
McNeilus Trucks made several announcements, including a new partnership with Perkins Mfg. as the new exclusive distributor of the company's automated containers, as well as the introduction of the Latitude Integration residential collection system, which digitally connects collection trucks with any brand of front loader residential container.
Toter unveiled ToterTrax, its new integrated RFID-based assembly and delivery (A&D) service. ToterTrax provides detailed information on when and where new cans are delivered to ensure efficiency and trackability. An RFID application, and portal-based service, Toter says this is the first step in the company's efforts to offer a complete technology solution for the municipal and hauler waste management industries.
Go To Parts, Wastequip's OEM parts division, announced that it has signed exclusive agreements with several leading dealers in the waste equipment industry, creating a network of ten parts dealers covering the South, Southeast, Midwest, and Mid-Atlantic regions of the U.S.
Orbis showed off their enhanced Kitchen Collector designed for more convenient, user-friendly kitchen food scrap collection, as well as their updated Green Bin2, with an enhanced design in response to rising demand for a smaller, more appropriately sized container to collect source separated organics in residential and commercial applications.
Rehrig Pacific Company unveiled their RVision Software, designed to provide intelligent tracking of fleets and containers.
Stellar Industries, Inc. announced the release of a redesigned 20,000-pound-capacity hooklift line that has been upgraded and is lighter than the previous version.
Momentum Fuel Technologies introduced two roof-mount configurations to its line of compressed natural gas fuel system solutions for Class 6 to Class 8 trucks.
Dennis Eagle, a leading European refuse chassis and body manufacturer, unveiled its U.S.-designed Elite chassis. The 6X4 chassis features one of the lowest entry cabs in the industry and a uniquely unobstructed walk through cab floor – allowing full movement by the driver in the cab.
Bridgestone Americas announced the launch of its new Bandag BRM3 retread. The Bandag BRM3 retread, which features a proprietary compound and advanced tread design, is engineered to deliver a balance of long wear, durability and traction and is designed to be used as an all-position tire in the refuse industry.
Goodyear showcased their "Total Solution", a network of products, including the new Goodyear Endurance WHA, the company's longest-lasting waste haul tire, along with service and fleet management tools designed to help waste haul fleets lower their operating costs.
National Recovery Technologies (NRT) unveiled its next generation platform for the company's SpydIR and ColorPlus optical sorters. The new platform incorporates NRT's proprietary In-Flight Sorting technology, continuous auto-calibration and introduces numerous new features which include performance-enhancing design and internalized controls.
Plexus Recycling Technologies launched at WasteExpo as a full line North American recycling solutions provider for Andritz MeWa, Matthiessen, and ZenRobotics, along with Komptech stationary equipment. At Waste Expo, at Komptech's booth, a ZenRobotics unit was on display, sorting materials at incredible speeds, and drawing crowds to watch what is perhaps the future of recyclables sorting.
Machinex introduced its II Ram high-capacity baler series to the American market. These new balers are designed to meet the multi-purpose needs of recyclers, maximizing density while reducing operating costs, and utilizing a unique pre-fill device that increases main ram cycle speed in both forward and reverse modes.
Beka-Lube Products Inc. the authorized sales and service provider for Beka-branded central lubrication systems, announced the sale of the company to Baier + Köppel GmbH + Co. KG of Bavaria, Germany.
Compology announced a partnership with Wastequip, to make its sensors and cloud-based software services available on every new Wastequip roll-off container.
Peterbilt Motors Company showed off their expanded refuse truck lineup with the new Model 520, featuring new seating configurations for route collection versatility, enhanced styling and availability of the PACCAR MX-11 engine.
WasteExpo 2017 takes place in New Orleans, Louisiana, May, 2017.
Related Articles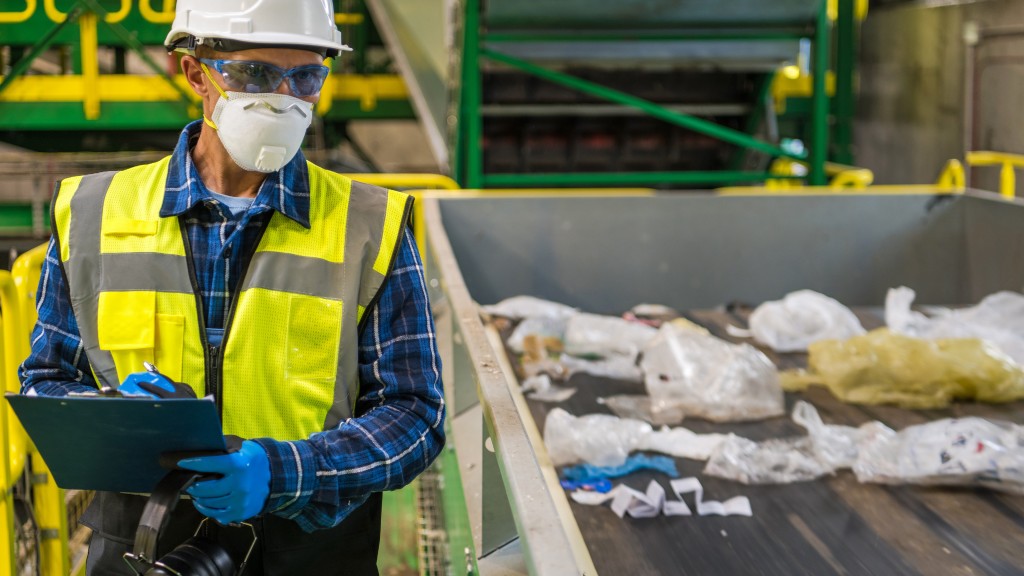 Global Recycling Standards Organization appoints new interim executive director