​ISRI 2021 virtual event a testament to the strength of the recycling industry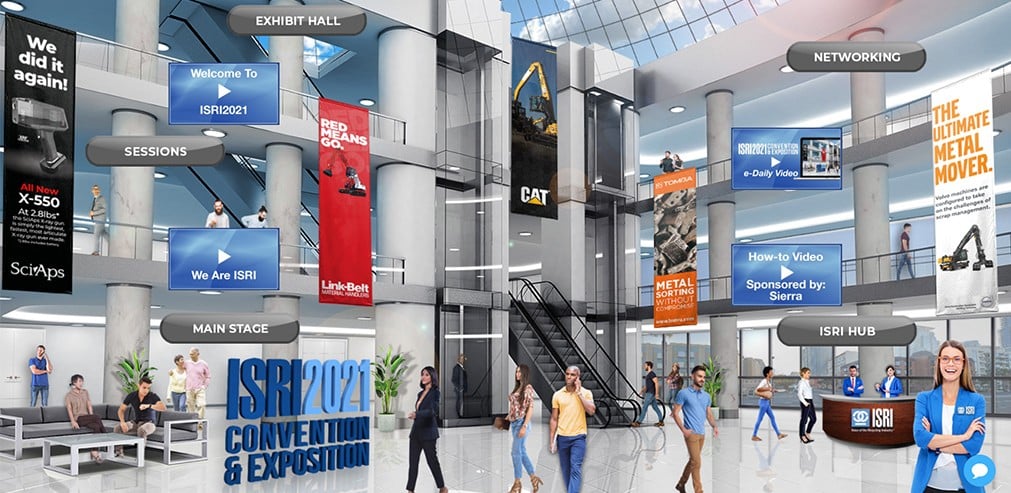 The Washington, D.C. based Institute of Scrap Recycling Industries (ISRI) virtual 2021 Convention & Exposition started this week, running from Tuesday the 20th through the 22nd, and next week from the 27th through the 29th. This virtual event includes an impressive format with manufacturer live demonstrations and videos, an outstanding virtual exhibit hall, and topical industry expert led sessions - all available live or on-demand. This year's event also includes an ongoing Recycling Education and Research Foundation silent auction, industry award presentations, including this year's SAFETY Awards, and excellent networking opportunities, including over 100 exhibitors represented, with information, product and application videos, and key contacts, and live-chat capabilities available for each.

The importance of recycling
This year's extensive agenda of live sessions started with a State of the Association address and welcome from ISRI convention Chair, Stephen H. Moss and ISRI Chair and GM of Champlin Tire Recycling, Gary Champlin. Champlin talked about the importance of the recycling industry as a whole, through history, and about the accomplishments of ISRI over the last year since the start of the pandemic.
Champlin said, "Recyclers have always been a part of the war effort. In the World Wars, recyclers supplied the raw materials to make ships, planes, and ammunition. It's the same now as the materials we supply have been used to produce ventilators, hospital beds, personal protective equipment, — even the needles that are delivering the life-saving vaccines to people today. Our industry and our people are vital to the health of our world in many ways. The world is counting on us and together, we have and will deliver. It's what we do."
Champlin went on to talk about ISRI's role in helping our industry deal with the effects of the pandemic since last March, not only by providing resources and support, but by fighting for the essential designation for our industry as essential. Which it is. ISRI also made significant advances with respect to revising controversial rail industry practices for the benefit of recyclers, creating a "Fire Prevention and Management Plan, and a workforce development kit to help the industry deal with labour shortages.
He concluded by talking about the renewed importance in Environmental Justice (EJ) for our industry, using the U.S. EPA definition, which is: "the fair treatment and meaningful involvement of all people regardless of race, color, national origin, or income with respect to the development, implementation, and enforcement of environmental laws, regulations, and policies."
"As recyclers, we play a critical role in environmental protection," he said. "It is the very nature of what we do. We have also long been socially and economically invested within the communities we operate and it is critical that we work with our neighbors to better understand how Environmental Justice can collectively bring about positive change."
R2 e-waste standard revised
Following the opening session, topics covered began with a review of current best practices in risk management and mitigation, along with an introduction (to most) of the revised R2 e-waste recycling standard to R2V3. For more information on the new R2V3 e-waste recycling standard, visit this LINK>.
Nucor and the greenest steel in the world
The session Ferrous Spotlight: Ferrous Markets to Stay in Full Swing? was answered emphatically by "Yes, indeed." Ferrous markets are currently continuing to be very strong, following the surge seen from the beginning of 2021. Along with Argus Metal Price's Blake Hurtik who provided a great, extensive overview of current metal markets and trends over the last year, this session's speaker Ben Pickett, GM of Public Affairs for NUCOR, the largest steel producer and scrap metal recycler in the U.S. with over 25 million tons shipped to customers in 2020 and a staggering 20 million tons recycled annually, talked about the need for U.S. policy makers to address the need for additional steel recycling use for infrastructure plans, and recognize what he called the "greenest steel production in the world."
He said, "It is vital that our policy makers today recognize that American steel already being produced is the greenest steel out there," and that "recycled steel is a solution in addressing climate change and the development of a circular economy." He said "because of recyclers, EAFs (Electric Arc Furnaces) are currently the cleanest way to make steel. Producing steel by recycling scrap shows that America's economic infrastructure and climate goals can co-exist." He said while Nucor accounts for about 24% of America's total steel production, this translates to only 8% of the industry's direct GHG emissions. He also pointed to the fact that comparatively, China, which even during a global pandemic, in 2020 produced a staggering 1 billion tons of steel, but the country still uses the traditional, high-emissions producing blast furnace method of production for about 90 percent of its output.
See Nucor's 2020 Sustainability Report and environmental policy outlined at this link>.
Recycling in the 117th congress
Other sessions on the first day of ISRI's 2021 Annual Convention included: "Recycling in the 117th Congress" a look at how the new Biden administration's policies will boost the recycling industry, and an outline by ISRI Chief Lobbyist Billy Johnson on ISRI's goals over the next year, as well as sessions on Fire Safety, risk assessment, industry communications, and a look at the current state of the global shipping industry and how it is and will affect the recycling industry.
Manufacturer live demos and sessions available live and on demand
Tuesday's manufacturer-sponsored demos and live sessions included one from Caterpillar which introduced their new line of material handlers. (Stay tuned for more to come on these new machines in the May/June edition of Recycling Product News.) Other manufacturer demos on Tuesday include: TOMRA and LINK-BELT, and Wednesday manufacturer demo/presentations include one from auto catalytic converter specialist PMR: "Know your converters", as well as ShearCore, Riverside Engineering, Harris, Copper Recovery, Sweed Machinery, Sci-Aps, Thermo Fisher, Volvo CE and others.

All manufacturer demos and presentations, along with all industry panel sessions, are available to registered ISRI 2021 attendees, on demand. This week, Thursday April 22nd, EARTH DAY 2021, includes an extensive range of sessions, as does next week, Tuesday through Thursday.
At the virtual ISRI2021 Convention & Exposition, there is much to learn, and it is great to connect with our industry, virtually if not in person. There is still time to register at https://convention.isri.org/s/isri/home.
RPN
Related Articles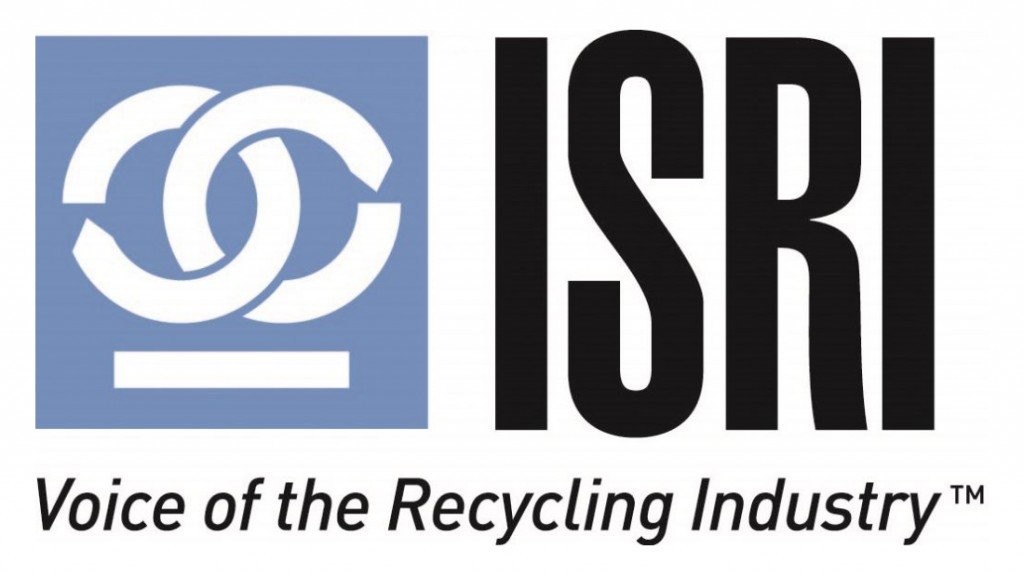 Anthony Tillman presented with ISRI's Driver of the Year Award at 2021 annual convention