Recycling Processor
| | |
| --- | --- |
| Address | 4640 Boulevard de la Grande-Allée, Boisbriand, QC, J7H 1S7, CA |
| Website | pmrcc.com |
About
PMR is an industry-leading catalytic converter processor, transforming the industry through cutting-edge technology, innovative services, and knowledge sharing. With a mission to stimulate an environment where recyclers are empowered to make the right and best decisions for their businesses, PMR strives to build accountable and secure business solutions for all recyclers.

Since 1996, PMR has made it their personal mission to connect with all their suppliers and grow alongside them with integrity, innovation, and transparency.
PMR processes scrap ceramic and stainless steel (foil) catalytic converters, DPF and catalytic substrate, and O2 sensors from around the globe. PMR's partners include - but are not limited to - automotive recyclers, scrap metal recyclers, and scrap metal brokers. Operating from 3 processing locations in North America, PMR now has an online database that contains more than 22,000 converters, with real-time market prices for platinum, palladium, and rhodium updating constantly.
With extensive converter pricing and evaluation tools, like photo grading, a Master Catalog, and Inventory Boxes, PMR's suppliers have the confidence to buy profitably and manage their operations securely. PMR's Supplier Services Platform (SSP) offers lot and invoice tracking and management, allowing suppliers to create accountable records of their operations.
In PMR's journey to constantly challenge status quo, their dedicated team has established a standard in the industry, where suppliers have access to consultative support for all their processing needs.
Services PMR offers
Photo Grading
Get pricing estimates for scrap catalytic converters in seconds with PMR's photo grading tool. Simply access their Supplier Services Platform (SSP) and send a picture of the converter(s). Within 90 seconds, a member of PMR's grading team assigns a grading category and estimated value.
Inventory Boxes & Tracking
Create virtual inventory boxes to track material securely and transparently within your recycling operations. Analyze business progression and keep an accountable record of on-site and off-site material.
VIN/TRIM
Raise the competitive edge with the VIN/TRIM tool. At auction, enter a vehicle's VIN using the tool and instantly get an estimated price for its converter(s). With the TRIM tool, input the vehicle's make, model, year, and cylinder number to generate an estimation of the vehicle's converter value.
Master Catalog
With assays made on over 25,000 catalytic converters, PMR's Master Catalog has accumulated refined value ranges, allowing suppliers to access pricing information immediately for acquisition needs.
PMR Inc. Product Categories
Related Articles (9)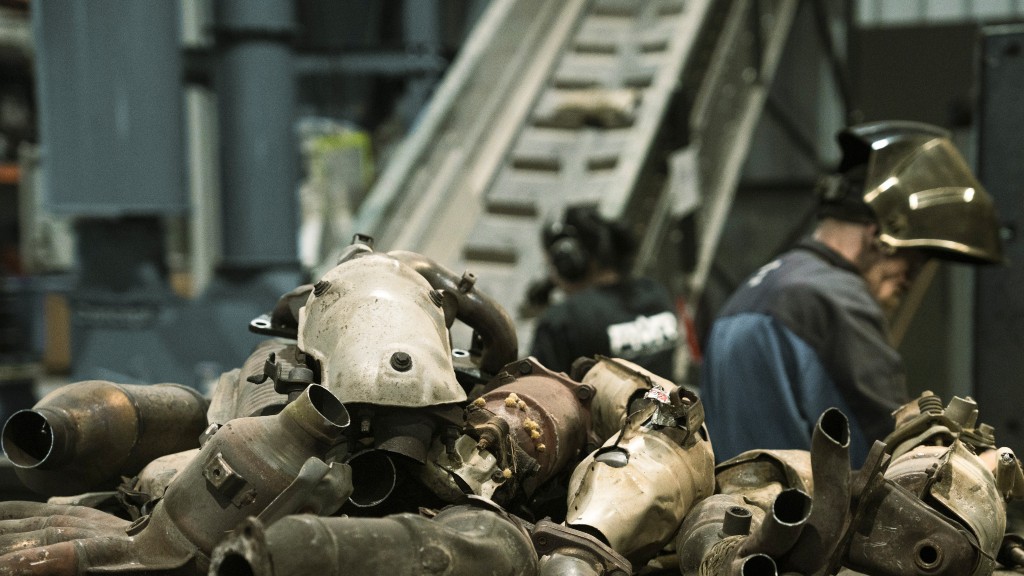 Facility investments equip PMR to achieve five-day turnaround for catalytic converter recyclers