World of Asphalt and AGG1 2018 Show Preview Part 1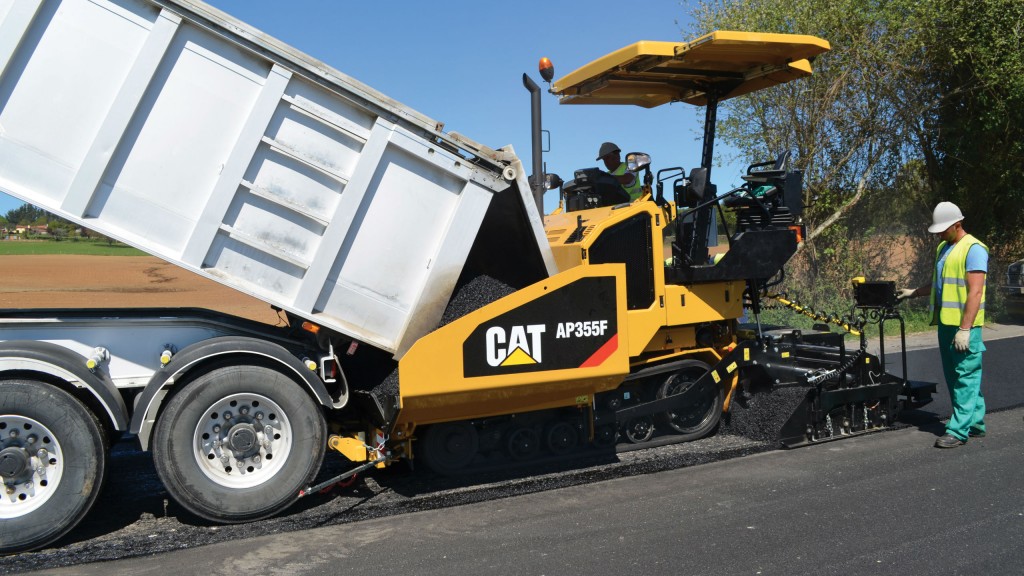 World of Asphalt will be held in Houston, Texas, from March 6 to 8 and features educational programming and exhibits focusing on the latest technology and innovations for the asphalt industry. The Agg1 Aggregates Academy & Expo, co-located with World of Asphalt, offers educational sessions and exhibits on the latest developments for the aggregates industry. The following are highlights of products that attendees can expect to see at the shows.
Ammann recently began distribution of asphalt-mixing plants in North America. Key products include the ABP HRT High Recycling Technology Plant, the ACM Prime Asphalt-Mixing Plant and RSS 120-M Shredder.
The ABP HRT plant is an ideal fit for asphalt manufacturers who need to incorporate large proportions of RAP without sacrificing production capacity and quality. The HRT is a "two-in-one" plant featuring both warm and cold recycling systems that can be used simultaneously. There are two warm recycling systems to choose from. One is the conventional concurrent flow dryer for RAP additions of up to 60 percent. The second is Ammann's latest development in warm recycling, the RAH100, which can utilize 100 percent RAP.

The ACM Prime Asphalt-Mixing Plant is ideal for completing a number of small jobs in varied locations and where frequent transport is required. It is an ideal initial acquisition for paving contractors looking to introduce asphalt production into their businesses. The ACM 140 Prime offers output of up to 154 U.S. short tons per hour. It is engineered for smaller volumes and therefore produces them efficiently, delivering cost savings in fuel and electrical energy consumption. Recycled asphalt can be utilized with this plant. The entire plant and three cold feeder bins fit on two axles during transport.

The RSS 120-M Shredder, Iron Separator and Screener is a mobile machine that prepares RAP for use in an asphalt plant. The shredder's crushing system maintains desired grain sizes, which is important because it dramatically reduces the fines that make RAP sticky and difficult to work with.
The EX120 asphalt plant will be shown by Asphalt Drum Mixers as a solution for producers who need a portable counterflow plant that can process high percentages of RAP - as much as 50 percent. This compact, 120-tph plant features single-drum counterflow technology. Counterflow technology with separate drying and mixing zones allows the EX120 to achieve maximum heat transfer and fuel efficiency. The system virtually eliminates unsafe carbon emissions that are a common problem with drum mix plants. ADM further reduces emissions by designing the counterflow system to reintroduce gases back to the drum's combustion zone.
Engineers designed the EX Series for smaller output and optimal transport. The entire EX120 plant sits on one chassis for easy movement from site to site. In addition, one plant operator and one loader operator can control the EX120.
Bomag will display its most powerful cold milling machine, the BM 2200/75. With its 760.3-hp (567-kW) diesel engine, the BM 2200/75 delivers high-performance milling of half-lane widths reaching 86.6 inches (2,200 mm) at depths of up to 13.8 inches (350 mm). A range of quick-change milling drum options – from fine to standard to power for tough applications – are available to meet specific jobsite requirements.
A 35.4-inch-wide (900-mm) conveyer system quickly channels material from the cutting chamber and hydraulically folds for efficient transportation. The upper conveyor swivels 60 degrees left or right of centre, allowing the mill to efficiently discharge material to either side of the machine.
Bomag's unique BMS 15 milling tooth holder design delivers superior productivity; the company says that this extends service life by up to 30 percent over other systems. Its quick-change tooth design requires approximately 25 percent of the time required to change the teeth of conventional systems.
The new Caterpillar PM822 Cold Planer is a highly productive, highly maneuverable half-lane milling machine capable of controlled full-depth removal of asphalt and concrete pavements in a single pass. Operating weights for the new models range from 36,130 to 37,500 kg (79,630 to 82,650 pounds), and cutting widths from 2,010 to 2,505 mm (79 to 98.6 inches). The new machine uses the Cat C18 ACERT engine rated at 563 kW (755 hp), meeting EPA Tier 4 Final emission standards, and is iso-mounted to reduce vibration.
Also on display will be the AP355F Asphalt Paver, which is designed for efficient production in mid-sized applications, including parking lots, urban streets, cycling and walking paths, trenches, and narrow shoulders. The AP300F and AP355F are equipped with new electrically heated SE34 Series screeds, available in vibration-only and vibration/tamper-bar configurations. These pavers also feature engine Eco-Mode, auto-fill feeder system, single-touch feeder system activation and automated travel mode.
Heavy Equipment Guide's World of Asphalt and AGG1 Show Preview continues
Company info
Related products