​​Adapting to COVID-19 in the North American waste and recycling sector: an overview of resources and information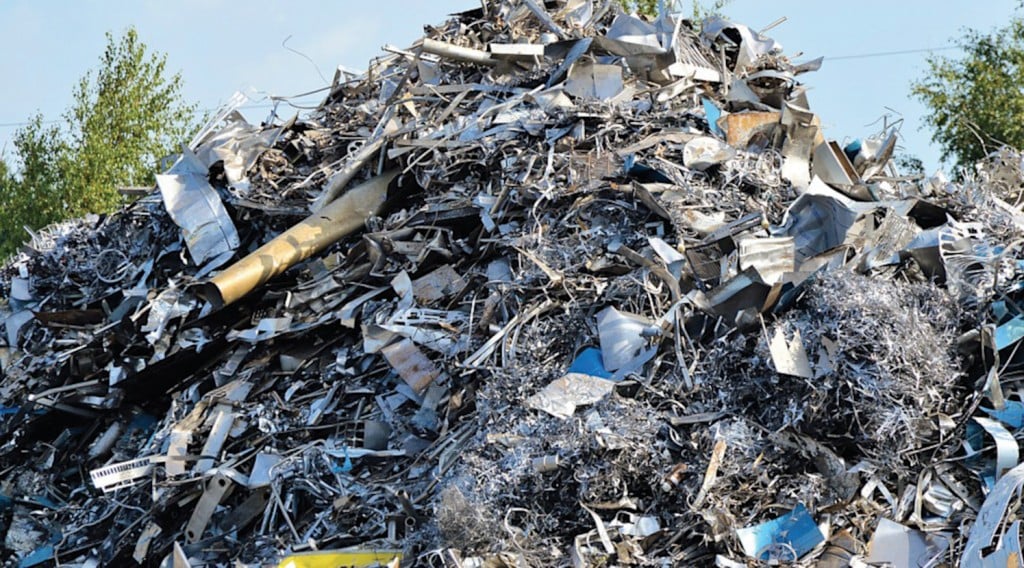 Monumental change is afoot since the COVID-19 outbreak began. We can all see it in so many aspects of our lives, from education to social conventions, to business practices. Certainly, the recycling and waste management industry has felt the effects, and we can already see a multitude of changes and revisions to the way things are being done.

Since March, the COVID-19 pandemic has disrupted every national economy on the planet, creating closures and complications for global trade routes, and flipping supply and demand equations on their head in virtually every market imaginable. In recycling, recovered fibres, plastics, non-ferrous and ferrous materials, along with e-waste are among those most significantly affected by recent changes, with respect to available markets both internationally and domestically.

In the North American waste and recycling industry overall, this global crisis has resulted in service/collection disruptions, closures at MRFs, recycling facilities and yards, and widespread layoffs in both the private and government sectors.
For an industry in which revenue is based on already volatile commodity markets, but which is also an essential service for society as a whole, challenges are especially complicated and come from all sides. Consider as an example, the required revision of physical distancing protocols with respect to how to keep collection, facility and yard workers safe as well as productive. If those workers and facilities stopped operating, or reduced operations significantly enough, we would all literally be overwhelmed by waste. Everywhere.
Overall, the waste and recycling industry is responding relatively quickly to changes brought about by the global pandemic, and continues to evolve and update procedures and protocols on a weekly basis.
There is no question that Expeditious adaptation is the name of the game for the recycling and waste industry in the age of COVID-19, as with other industries, of course.
My personal favourite example of how quickly our industry can adapt is outlined in our story about how the Sustana Fiber paper mill in Quebec has become the first in over two decades to accept recovered used cartons as feedstock, a development that while the transition was already underway, was also greatly accelerated by changes as a result of the COVID-19 pandemic. For more, see our recent feature article: First Canadian mill in decades to accept cartons a positive step for the circular economy, with commentary and insight from the Carton Council of Canada's Isabelle Faucher.
Keeping up with COVID-19 – with a little help from our industry associations
In the current spirit of giving heartfelt thanks to everyone, including recycling and waste industry employees and business owners, who are on the front lines, our industry can thank our various associations, as ever, which are working overtime, providing resources, education, information, and to keep our industry in touch and linked together.
Worker safety and COVID-19 related information and protocol resources are available from the following nationally based associations, with links here below to highlights:
Canadian Centre for Occupational Health & Safety (CCOHS) Pandemic guidance for higher-risk and essential occupations and industries.
Canadian Association of Recycling Industries (CARI) Recycling Operations Safety Precautions
Institute of Scrap Recycling Industries Coronavirus operational guidance
Solid Waste Association of North America Guide to Public to Protect Solid Waste Workers
National Waste & Recycling Association (U.S) COVID-19 ACTIONS AND WINS
In Canada, every province has a localized recycling association, all of which are a great source for information and resources for businesses and professionals in waste and recycling. See our overview of the latest COVID-19 related updates from Ontario and from the Recycling Council of Alberta.
TOP 10 COVID-19 headlines
From its effect on international trade and global commodity pricing, to strategies for financing equipment and technology, to our largest annual meeting and trade show going online for the first time in its over-50-year history, COVID-19 is having a profound effect on the waste and recycling industry. It can be tough to keep up with all the updates, information and reactions.
Following are links to Recycling Product News' most relevant and informative COVID-19 related headlines since May.
Non-ferrous expected to struggle as full impact of pandemic emerges, according to BIR eForum
Coalition urges U.S. Congress to pass legislation to address plastics pollution
Manufacturers share best practices for COVID-19 management
AMP Robotics makes AI more accessible with new leasing program
Van Dyk implements remote testing for sorting and recycling systems
The domestic market opportunity for Zorba
WasteExpo Together Online to bring digital tradeshow experience to waste and recycling
U.S. Congress urged to support municipal governments during COVID-19
United Arab Emirates bans ferrous and paper scrap exports for four months
Commentary: Automating recycling is good strategy during COVID-19 and for the future
Please send any feedback on our content, commentary and relevant COVID-19 related news of relevance to the waste and recycling industry to the Editor, [email protected].