The domestic market opportunity for Zorba
TOMRA's new X-TRACT for magnesium removal turns Zorba into highly pure aluminum Twitch, furnace-ready for the North American market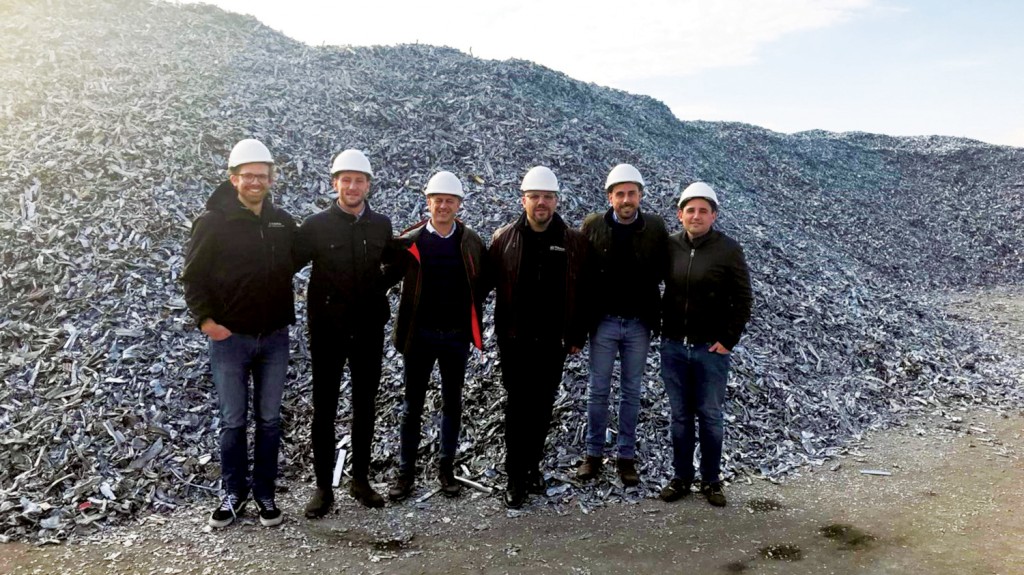 At the end of April, TOMRA Sorting Recycling introduced X-TRACT for magnesium removal. This first-of-its-kind x-ray-based solution can separate magnesium from aluminum in Zorba and other mixed scrap to unprecedented levels. For auto shredders and scrap recyclers, X-TRACT for magnesium removal offers a reliable, robust and cost-effective alternative to sink-float separation and is capable of processing Zorba down to two-tenths of an inch. This, according to TOMRA, will open up domestic markets for low-magnesium Twitch.
Brian Gist, head of TOMRA UK/sales director metals for TOMRA Sorting UK, says X-TRACT for magnesium removal brings to the recycling industry, for the first time, a robust sensor-based sorting technology for removing magnesium from small-sized aluminum fractions. Before this kind of technology, recyclers using sensor-based sorting simply could not get the same high-level magnesium-aluminum separation when processing Zorba.
"We are thrilled to be the first company in the world to create furnace-ready products using sensor-based sorting, including low-magnesium Twitch, across the full Zorba size spectrum," comments Gist. "This was previously only accomplished through a two-stage float-sink process.

"The difference this technology brings is that it allows the user to go to a sensor-based sorting machine, turn it on, turn the infeed conveyor on and the feeder, put material in, and let it remove the magnesium and other very light materials. Literally it is as simple as that.

"Compared that to what we had before, this is a game-changer."

The upgraded X-TRACT for magnesium removal system uses existing TOMRA XRT x-ray-based technology in a new configuration, with enhancements made to the software, firmware and hardware. The system sorts material of different density levels and separates magnesium from aluminum to create furnace-ready product, with specifications from 5 to 120 mm (0.2 to 4.7 inches.)

"With X-TRACT for magnesium removal, we have greatly reduced the commercial and operational barriers to sorting this material and can offer a proven alternative to replace dense media plant technology for separating magnesium from aluminum," says Gist, adding that field test results to date have been extremely positive with regards to machine reliability, robustness and sorting stability. There has been extensive testing so far in the United States and Europe.
Digging into ZORBA
Zorba is derived from shredded and pre-treated nonferrous scrap metals, usually originating from ELV or WEEE recycling, and is predominantly aluminum. The United States generates an estimated four million tons of Zorba annually, which on average contains between two and four percent magnesium. Historically, scrap metal processors exported the bulk of this material to China, but changes to global scrap import policies regarding purity and trade tariffs have created significant barriers to export in the past several years.

Although limited export opportunities have resulted in a surplus of Zorba scrap in North America with little end market, because of a growing domestic market for furnace-ready material produced from Zorba, there is a significant opportunity for recyclers who can get magnesium out to the levels demanded by smelters. In North America, secondary aluminum smelters in domestic markets require aluminum Twitch produced from Zorba to contain below 0.5 percent by weight of magnesium content, due to magnesium's high combustibility, which causes some headaches and surprises for operators of furnaces.

Until now, the only way of treating Zorba for the removal of contaminants, such as magnesium and other very light materials, has been via two-stage sink-float technology. With this method, heavy metals are separated from the shredder scrap, while the hollow aluminum scrap, magnesium and high-density plastics are floated out in an additional media stage.
Gist says sink-float processes have historically been difficult to manage, require a large footprint, can be relatively unstable and have a relatively high operating-cost-per-ton.

He emphasizes that if a recycler today leaves material in typical Zorba state in the U.S. (on average it has between four and six percent magnesium) the domestic market simply doesn't want it.

"What's traditionally happened is it has gone to China, and they've processed it there. All is good, and it comes back as toys or other products made in China," explains Gist. Now, he says, without the outlet of the Chinese market, especially in the U.S. there are mountains of Zorba that won't sell and move in domestic markets because of high magnesium content.

He adds that while the separated magnesium in itself also has a value, it is not much. "I can probably sell my magnesium product and make 10 to 15 cents a pound, maybe. But it's only a small percentage of my total Zorba. For every load of clean low-magnesium Twitch that I send out, I'll be sending out a very small fraction of magnesium."

Eric Thurston, sales manager metals - recycling, TOMRA Sorting Recycling, agrees that there is a strong internal domestic market for low-magnesium Twitch production, and that high purity requirements of secondary aluminum smelters have previously hampered most metal recyclers' access to the market. He says X-TRACT for magnesium removal eliminates these "purity barriers" and offers many significant benefits to scrap metal processors.

"Beyond accessing new and growing domestic markets, adding X-TRACT for magnesium removal to the sorting line increases the market value of the aluminum, minimizes material losses and greatly reduces reliance on costly and risky manual sorting," comments Thurston.

"Our new X-TRACT technology is an ideal solution for both small and large operators," he continues. "Rather than selling material at a lower price to larger operators for further processing, smaller scrapyards can invest in just one machine and trade furnace-ready aluminum on the domestic market. This expands the company's customer base and allows it to increase its profitability."

Gist emphasizes that what smelters really want is consistent feedstock. "They want it to be repeatable and they want it to be the best quality for what they pay," he says.

"The point is that if I'm making a Zorba product from my shredder, I can now process it into a low-magnesium Twitch product that I can sell the same day. He says instead of having "cash on the floor," which at best can be sold to another recycler at a lower value, with X-TRACT for magnesium removal, scrap recyclers can process their Zorba a bit further, get the magnesium out, and sell it into the domestic market.
"What sensor-based sorting now has the ability to give the smelter is the reassurance that when they go and do their audit, and their due diligence of their suppliers, they can answer the question: "How are you making this low-magnesium Twitch?"
"With X-Tract for magnesium removal, they can say 'we make this low-mag Twitch by putting our Zorba in our hopper, running it through our sensor-based sorting equipment, and it is done right every time.' The inconsistency of an unstable process has been removed as well as the inconsistency of manual pickers."

Gist continues, "If I'm a processor and I'm making Zorba with two to four percent magnesium in it in the U.S., I can't sell it, or I can sell it at a loss to another recycler who has the right equipment because of the scale of their business."
In either case, he says, the value is lost, and this is why X-TRACT for magnesium removal is a game-changer.

"If I've got a shredder in the U.S., I am making a mag-content Zorba, and I need to try to make a Twitch - a magnesium-free or low-magnesium product that I can sell right away. If I can do this, this is great. If I can do this at low cost, with low operation cost and low purchase price for capital equipment, it's a true winner."

Concludes Gist, "If I own a shredder in the U.S., I need to do this and I need to do it yesterday."
This article was originally published in the May/June 2020 edition of Recycling Product News, Volume 28, Number 4.
Company info
Related products
Related Articles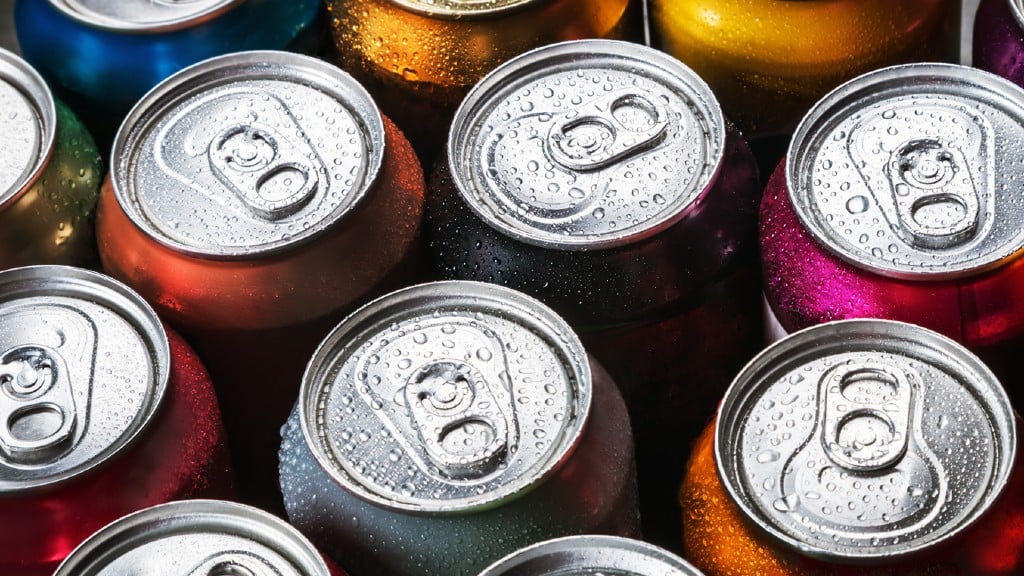 Robot funded by CMI to save more than 1 million aluminum beverage cans annually from landfill