The latest mobile material handlers for scrap recycling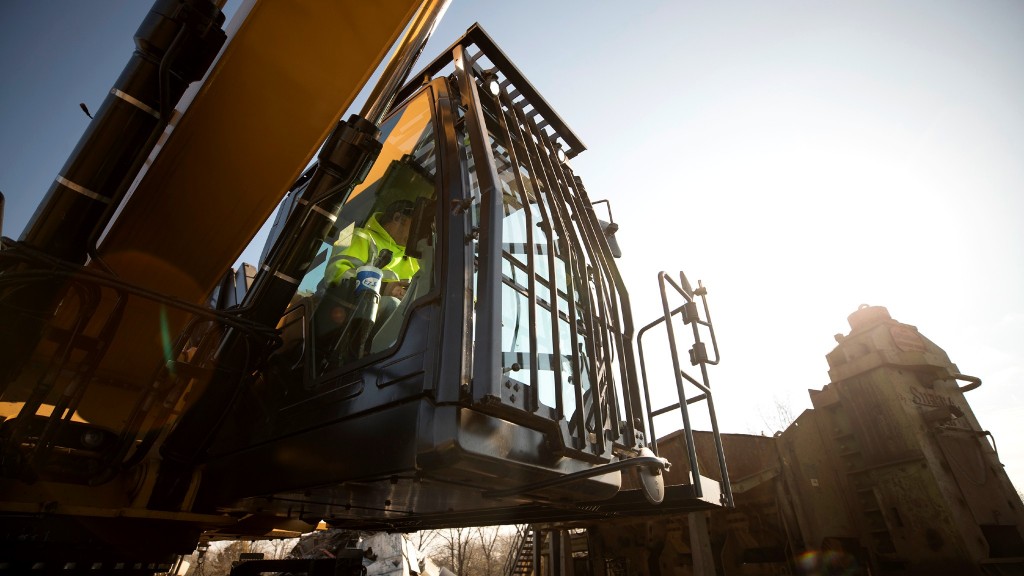 Sometimes referred to as a "mobile crane" and sometimes as a "scrap handler," this category of heavy equipment has the speed, agility, quick cycle times, operator safety and comfort features to make a real difference for recyclers at the scrapyard or transfer station, C&D site, organics recovery facility or MRF. Compared to using a hydraulic excavator, which costs less up front, but which uses considerably more fuel to do a job it was not meant for (the moving, sorting, loading and unloading of scrap materials), these fuel-efficient, highly productive, purpose-built machines come with a very quick ROI for recyclers.
Following are the latest models available from leading manufacturers in the industry.
Liebherr LH 30 M and LH 60 M material handlers
Liebherr's latest models specifically designed for scrap handling: the LH 30 M and LH 60 M, are both part of the Industry Litronic series. The LH 60 M Industry Litronic is designed for heavy-duty scrap handling with an operating weight between 121,300 and 134,500 pounds (55 - 61 t) and an engine output of 190 kW / 255 hp. The LH 60 M includes hydraulic cab elevation, which can be variably adjusted for different loading situations, giving the driver an optimal view of their working area at all times, and cameras allow optimal monitoring of the rear and side of the machine.
CAT MH3040 material handler
Caterpillar introduced the MH3040 material handler in the spring of 2020. Specifically designed for scrap and mill yard applications, the MH3040 is the largest in Cat's lineup, and features boom, stick and other high-stress areas built with thick, multi-plate fabrications, castings and forgings to withstand wear and deliver years of durable operation, as well as specially designed mountings on the upper frame to support a new heavy-duty cab.
The MH3040 uses a Cat C7.1 152-kw (202-hp) engine, has a maximum operating weight, of 38,529 kg (84,940 pounds), and maximum reach of 15,490 mm (50 feet 10 inches).
Hyundai HW250 material handler
Hyundai Construction Equipment Americas introduced the HW250MH wheeled material handler in early 2020. Hyundai says its new wheeled material handler is evolved from its wheeled excavator line and is designed to meet a wide range of on-road and off-road applications, including scrap metal and other recycling applications. Units feature high agility, load-and-carry capacity and versatility for high productivity and efficiency.
Doosan DX250WMH-5 material handler
Doosan introduced the DX250WMH-5 wheel material handler in early 2020. This 25-metric-ton material handler is built to provide increased lifting performance. The DX250WMH-5 replaces the Doosan DX210WMH-5. The new DX250WMH-5 material handler is designed for scrap, solid waste and recycling applications.
New to the DX250WMH-5 material handler are two arm cylinders straddling the machine's boom and arm. This update improves the machine's performance and control of the material during the lift and placement cycle. A droop-nose arm continues to be standard, but Doosan also now offers an optional straight arm.
Sennebogen E-series 855 M Hybrid material handler
SENNEBOGEN's recently introduced E-series 855 M Hybrid dedicated material handler at 71,000 kg (157,000 pounds) is the smallest in the lineup to offer SENNEBOGEN's Green Hybrid energy recovery system, which uses a large energy recovery cylinder mounted between the two hoist cylinders on the lifting boom.
On every downstroke of the boom, this oversized hydraulic cylinder captures the energy produced by the lowering action and stores it in compressed nitrogen cylinders located in the rear of the machine. The stored energy is then used during the next upstroke to supplement the hydraulic power that lifts the load. Other recently introduced models in the E Series include the 825 M and the 835 M.
LBX 250 X4 and 600 X4 material handlers
LBX introduced three models for the U.S. and Canada in 2019: the Link-Belt 250 X4 scrap loader/handler, 250 X4 material handler. and the massive model 600 X4.
The smaller 250 X4 models use an electronically controlled 177-hp Isuzu engines that meet Tier 4 Final requirements without the need for a diesel particulate filter. Other features include a choice between straight boom and droop-nose arm, and a new hydraulics package that delivers up to 7 percent faster cycle times than its predecessor.
Click here for more on LBX 600 X4 material handlers.
FUCHS MHL375 F material handler
Fuchs Material Handlers latest model, introduced at the end of 2019, is the MHL375 F, which the company says bridges the gap in the 132,000 - 154,000 pounds category.
According to Fuchs, the machine was designed from scratch and the main target groups are scrapyards which load shredders or shears, steel mills and river terminals. One stand-out feature is the huge undercarriage, which provides room for different tire combinations.
Volvo Construction Equipment
Volvo Construction Equipment introduced their first model of mobile material handler designed specifically for the North American market in 2018, the EW240E Material Handler.
Standout features of the Volvo CE EW240E 26-ton material handler include: a 173-hp Tier 4 Final Volvo D6 engine with speeds to 12.4 mph; a hydraulically elevated cab that raises 16 feet, and has double-damped cushioning to reduce noise and vibrations; Standard arm-in-limiter that prevents grapples and material from contacting the cab; and other standard features include solid tires, hose rupture valves, boom dampening system, and factory-installed auxiliary circuits.
CASE CX290D material handlers
CASE Construction Equipment introduced the CX290D Material Handler and CX290D Scrap Loader for waste and scrap applications in 2017. These mid-sized CX290D models are designed to bring the performance advantages of the CASE D Series crawler excavator lineup to the scrap and waste handling industries.
CX290D material handlers feature operating weights of 72,100 pounds and lift capacities up to 24,650 pounds, and are designed specifically for use with grapples, magnets, shears and other attachments used in the scrap and waste handling industries. These machines use a 177 HP Tier 4 Final engine, and also feature a hydraulically controlled elevating cab, longer arm and boom with optimized hydraulic circuits for improved attachment performance and reduced shock in the cab, additional guarding for recycling industry applications, as well as an electronic sensor-driven anti-interference device that automatically prevents the grapple or other attachments from coming into contact with the machine's structure during operation. RPN
A version of this article was originally published in the October 2020 edition of Recycling Product News, Volume 28, Number 7.
More on the latest material handlers for recycling from our archives, in our 2017 article: Scrap Handlers: past, present and future.
Related Articles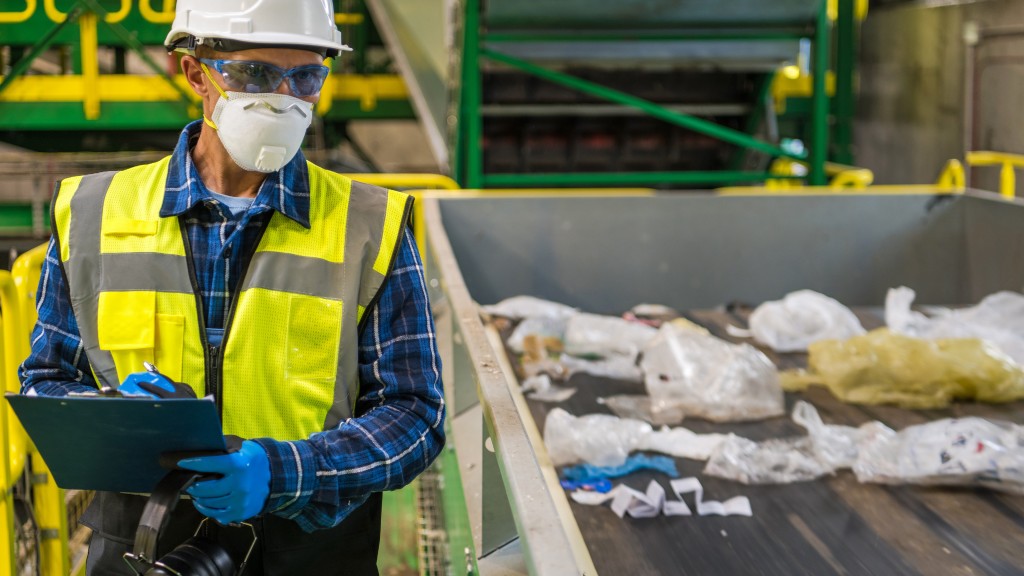 Global Recycling Standards Organization appoints new interim executive director