Fuchs launches MHL 375 and MHL 310 to North American market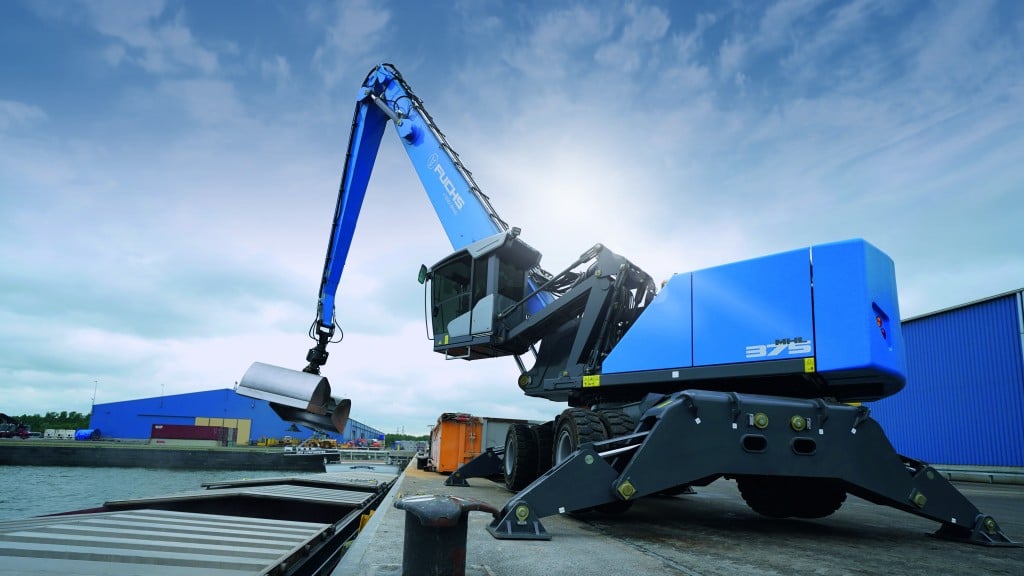 Specialist material handling company Fuchs launched the new MHL 375 and MHL 310 to the North American market at a recent Dealer Meeting held in Pittsburgh over the summer.
Dealerships from across North America attended the event, where they participated in small group sessions to receive hands-on training with the new Fuchs equipment, discussing best application use while going over key machine features. To close the event, an in-depth sales training was provided for both new and seasoned salesmen to learn sales tactics, selling points, and the current state of the market.
Tim Gerbus, North American Sales Director, Fuchs, explained, "The event was a huge success with comments from dealers stating they appreciated the opportunity to network with their fellow dealers, while gaining a wealth of knowledge about Fuchs and our material handling equipment.
He continues, "Fuchs continues to build momentum in North America, through growing our dealer network and leading with innovation by supplying the marketplace with new products. The MHL 375 satisfies the end user looking for a 145,000 pound machine in the heavy scrap usage arena and the MHL 310 is used for waste recycling and recovery. Both of these machines have the latest updates from Fuchs which helps make the operator more productive."
The MHL375FHD, originally launched at bauma and now available in North America, is a new, state-of-the-art material handler that is suitable for scrap handling and port applications, featuring telematics and the option to be powered by either a diesel or electric motor. Bridging the gap in the 130,000-154-000 pound category, the MHL375F HD has a huge undercarriage, is impressively agile, and has a modular system that lets customers customize their machine to their own requirements, such as from dual or single tires, loading systems with a reach of 59 ft up to 72 ft and various lifting cab systems.
The MHL 310, another new Fuchs product to the North American market, specializing to meet the varied demands of the recycling industry—sorting, loading high volumes of domestic waste, feeding baling presses, etc. Thanks to a wide choice of practical options, the MHL 310 can be perfectly adapted to any task. It has a maximum reach of 29.5 ft, and closed hydraulic circuit for slewing. Another one-off feature is the viewing level of 17 ft, which provides a clear field of vision even in shredders or walking floors.
Company info
Related products