Dryclone Air Drying System converts wet organics, waste and MRF Residuals into SRF
Dryclone is a cleaner, lower-cost and more efficient alternative to drum dryers, fluidized bed dryers and other gas dryers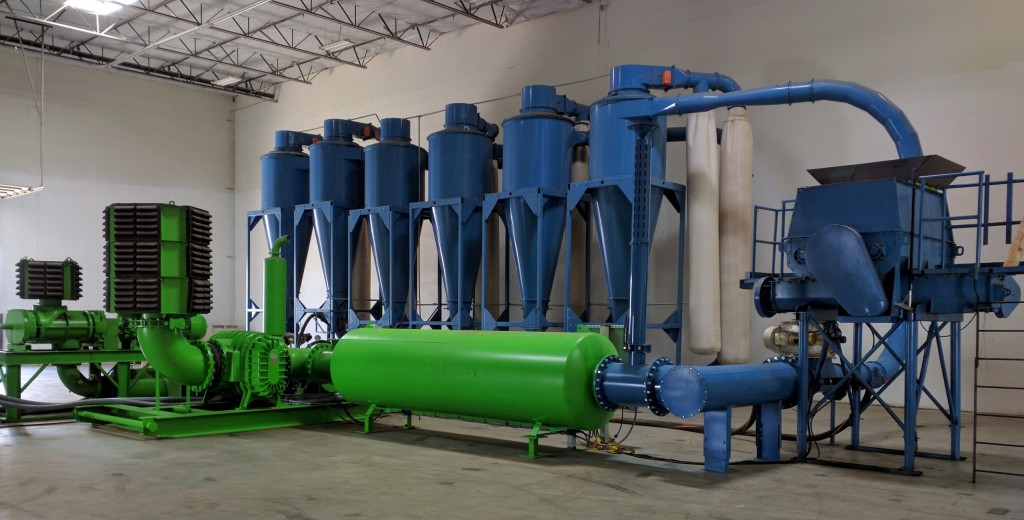 With China closing its doors to lower-grade recyclables, and with composting programs continuing to underperform, keeping wet organic waste, black bag waste, as well as MRF residuals material out of landfill is becoming an increasingly tough challenge.
According to Recycling Equipment Canada (REC), the largest problem has always been moisture content. What if waste managers could turn mixed, wet waste (except for metals and inerts) into high-quality SRF (solid recovered fuel) without having to separate it, and without the need for complex gas-powered dryers and associated permits? REC says you wouldn't have to landfill any of it.
One of the company's most recently available solutions, the Dryclone Air Drying System, is designed for wet semi-solid materials, using a high-velocity air stream and aerodynamic pulverization as well as evaporation to drive out moisture content from feedstock, from up to 75% to less than 15%. Dryclone is a cleaner, lower-cost, and more efficient alternative to drum dryers, fluidized bed dryers, and other gas dryers. It works with all waste that has the potential to be converted into energy, including: organic waste, MRF residuals, commingled MSW, sewage sludge, and agricultural waste.
According to REC, Dryclone eliminates the need to separate wet waste from the SRF line. The only requirement is to remove metals and inerts; everything else can go into the SRF. In fact, the company says, keeping organics such as food waste in the SRF stream improves the product quality, because post-Dryclone, these materials have higher energy content and lower ash content than the fibre component of MSW or mixed residuals.
The Dryclone can help get rid of ineffective composting programs, eliminate the transportation and disposal costs of wet, organic waste, black bag waste and MRF residuals, and turn mixed waste streams into high-quality SRF.
Company info
Related products