Keeping on top of safety in today's MRF environment
Recycling doesn't need to be Risky Business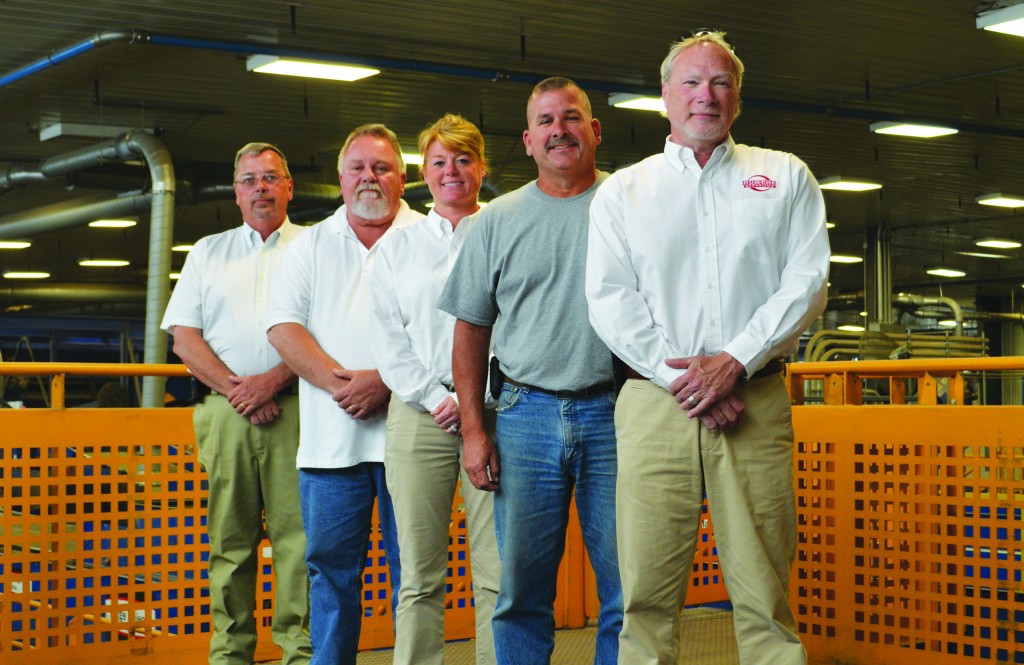 Material recovery facilities are a particularly challenging environment when it comes to safety. There are workers, management and visitors on the floor, on ladders, on structural catwalks and on equipment. People are constantly interacting with a range of heavy-duty moving vehicles, including wheel loaders, forklifts and other material handlers, as well as machinery designed specifically to convey, separate, bale, crush, screen, shred and grind. All of this machinery, driven by electricity, hydraulics, motors or engines has the potential to be hazardous, as do the materials being handled - including everything from refrigerators and C&D materials to used needles, batteries and aerosol cans.
Vehicle collisions, slips, trips and falls are the most frequent accidents at MRFs, while adherence to proper lockout/tagout during maintenance of equipment is among the most important procedures to be followed in order to prevent serious injury or fatality.
Following are some tips and advice on what to consider when it comes to safety as well as how to best establish a higher level of safety in today's MRF environment, from four of the industry's major suppliers of MRF systems: Bulk Handling Systems, Machinex, CP Group and Van Dyk Recycling Solutions.
Top priorities
Bulk Handling Systems' (BHS) Jim Webb, an active member of ANSI (American National Standards Institute) says that to start, it is important to note that managers need to have a full understanding of their systems and develop the right safety rules and procedures.
"ANSI sets the industry consensus standards created specifically for our industry. Managers should be fluently versed in these consensus standards and work with equipment vendors to fully understand the safety requirements for each piece of equipment."
He says that it is very important to make sure that every individual working in this environment is diligently trained, and managers need to consistently teach and reinforce safety while holding themselves and their employees accountable.
Webb adds that managers should also plan for the many variables of the waste stream, including dangerous materials that are present in all forms of processing, including single-stream and mixed streams. Glass and sharp objects are present in both, and there can always be materials present that simply should not be there.
"Managers need to know that they should expect the unexpected, and should prepare their teams with the proper training and personal protective equipment to be prepared for, recognize and react to potentially dangerous situations," says Webb.
"Frequent and consistent training and enforcement of rules is key," he continues. "There can be a lot of personnel turnover in the MRF workplace, and it is important that managers are prioritizing safety with frequent safety meetings, training and day-to-day prioritization and repetition."
Webb adds that when it comes to important safety considerations, top items should include traffic management and awareness of the dangers related to rolling equipment on the tip floor and other areas of the facility, safe material handling and bale stacking procedures.
"In the MRF environment, vehicles - trucks, loaders, lifts, or other - pose the highest risk of serious injury," says Webb. "Areas with moving vehicles, including the tip floor, should be kept clear of personnel."
"Another risk involves bales, in particular bale stacking," says Webb. "Baled commodities are extremely dense and heavy, and are frequently moved, stacked and loaded." He adds that it is also imperative that MRFs properly set and enforce lockout/tagout protocols for every piece of equipment with a motor.
Lockout/tagout procedures are meant to protect employees from accidental machine start-up during maintenance and injury or fatality from hazardous energy released by machinery while routine maintenance and service work is being completed.
According to CP Group's John Kemp, sales engineer and operations manager, "the highest risk of injury or fatality is during maintenance, if workers do not follow proper lockout/tagout procedures."
For Kemp, other top considerations for operators and facility managers, with respect to safety in the MRF environment, include having an emergency safety plan for evacuation in case of fire or other emergencies, and establishing tip floor safety which, among other things, means not allowing people on the floor during operation, loader operator training, and having control over truck traffic.
"The best way for managers to promote and maintain effective safety procedures and behaviours is education, formal safety procedures, sit-down classes for safety education, creating buddy systems, and a sense of accountability for self and others," adds Kemp.
Another consideration, he says, is that when it comes to "Dirty" (mixed material) MRFs, there are often larger, heavier objects and chemicals - less homogenous material. Workers need puncture-proof gloves and sleeves, and must wear bibs and face masks. "Overall, the importance of PPE (personal protective equipment), while important at every MRF, is at an increased level in mixed waste facilities."
Chris Bova, Van Dyk Recycling Solutions' director of operations, says that while slips and falls are probably the most common cause of injury, those with the highest potential severity often come as a result of improper lockout/tagout procedure. Bova adds that other important considerations include: training, ensuring all safety devices are functioning and housekeeping.
According to Machinex' Jonathan Fortier, application specialist, and Sébastien Delisle, health & safety regulations manager (both active members of ANSI) MRF safety begins with an integrated design, including machine safety integration as part of the original OEM-engineered solution.
Fortier stresses that there should be a lockout/tagout procedure that will minimize downtime. Other considerations in a good integration design include: accessibility for maintenance (stairs, ladders, man-lifts, etc.); operational accessibility (platform access to sort stations or return-to-floor); machinery options for increased safety (such as fall protection, maintenance mode, etc.); maintenance options (such as crane lifting systems, etc.); and confined space considerations.
"All of these items and more are typically addressed in the original OEM engineered solution," says Delisle. "If it's too complicated or takes too long to make it safe, many workers will try to find a shortcut at their own risk. A less than adequate 'integration design' will increase safety concerns."
Fortier adds that there is a daily routine that develops in an MRF, which can increase risk in what should always be considered a hazardous environment. "After a while, workers may feel safe, even when exposed to dangerous situations, as it becomes a worker's day-to-day." This, he says, can provide a false sense of confidence, which increases risk for injury and fatality.
The technological advantage
The technological advances at today's MRFs, including smart, automated systems and components specifically designed to enhance safety, have made a huge difference.
"Safety component costs have reduced significantly and machines are now better designed to integrate safety components properly," says Machinex' Fortier.
"There is better integrity of safety, combined with the evolution of standards regarding MRFs," adds Delisle. He says that today's equipment requires less maintenance and includes safety options that reduce risk during interventions, and emphasizes the importance of "an appropriate safety system integration."
Van Dyk's Chris Bova notes that today's MRFs now have "better access, tie-off points and fall protection designed into equipment, as well as improved safety circuits."
CP Group's John Kemp adds that "Today, systems are built with the highest level of e-stop safety; they are designed with screen access points for better maintenance access, and there is higher visibility across the system." Other factors Kemp points to that make systems safer include: attachment points, intelligent HMIs, audibles, egress, handrail design, safety fences and having a separate power source from the main system.
BHS' Jim Webb says: "Safety is at the core of every design, for our equipment and also for every system. Each system is custom and unique to our customer.
"When we are working a layout, we're thinking about their maintenance team and how we can create safe and easy access. Even the underbelly of our systems are designed to be well-lit and spacious. We design safe walkways and routing and logical traffic flow." He says there is also safe access throughout their entire system, including wrap-around platforms to provide full access to equipment.
"Our equipment entry doors provide full access to equipment and are larger than required - they are also all interlocked," says Webb. "Our ladders feature self-closing gates and are equipped with cages at 12 feet and higher, lower than what is required by OSHA. We guard every moving part and nip point that an employee could possibly come into contact with." He adds that BHS screens also offer tie-off points, automatic work platforms, and when in maintenance mode are positioned to the safest angle. Disconnects and emergency stops are also strategically placed in visible areas to provide obvious and convenient access.
Webb concludes: "We really go the extra mile to include the small details in our designs that can make a major difference day-to-day, including placing the control room to allow for an unobstructed overview, using curved handrails with zero catch points, and designing conveyors, chutes and work areas ergonomically to promote performance and safety."
Industry Resources
Increasing safety across the waste and recycling industry - which is ranked among the most dangerous occupations in North America, based on accidents and fatalities in both the collection and processing sector - is a huge priority for recycling industry associations.
Major national associations (including CARI, SWANA, NWRA and ISRI) as well as provincial and other localized organizations are a great resource for the industry, providing information, education, gathering data and statistics and advocating for research and legislation.
The Solid Waste Association of North America recently released MRF-specific safety tips as part of the organization's "Five to Stay Alive" series of informative infographics that can be displayed in facilities and disseminated online. (See more on this in our Last Word this issue from SWANA's Jesse Maxwell.)
It is notable that "Follow lockout/tagout always!" is the number one tip on SWANA's list.
In Canada, though regulations vary by province, Canadian legislation requires employers to uphold a good standard of practice regarding lockout/tagout.
The Canadian Centre for Occupational Health and Safety (CCOHS) website includes all safety guidelines, including a full lockout/tagout fact sheet adhering to the Canadian lockout standard CSA Z460-05 (R2010.) In the U.S., guidelines and standards on lockout/tagout and other safety procedures can be found through OSHA (the Occupational Safety & Health Authority).
It's about people
One final point to made is this. Key to the progression of safety in our industry is education - of employees and managers working in the MRF as well as the public.
Owners, managers and workers have the responsibility to make sure they are on top of advancing and maintaining a culture of safety in their work environment to protect themselves, unquestionably. But the general public and businesses, the generators of waste materials, also have a definitive role to play in making MRFs safer. When hazardous materials - such as needles, chemical containers, batteries, aerosol cans, and even glass if not part of a program's accepted materials - are put into the waste stream at the source, it creates a higher safety risk for the companies, men and women who operate the recycling or transfer facility where that material needs to be sorted and processed. To put it simply: If the practice of discarding hazardous and "non-accepted" items in the recycling bin becomes unacceptable to an informed public, our industry will become much safer.
This article was originally published in Recycling Product News, July/August 2017, Volume 25, Number 5.
Related Articles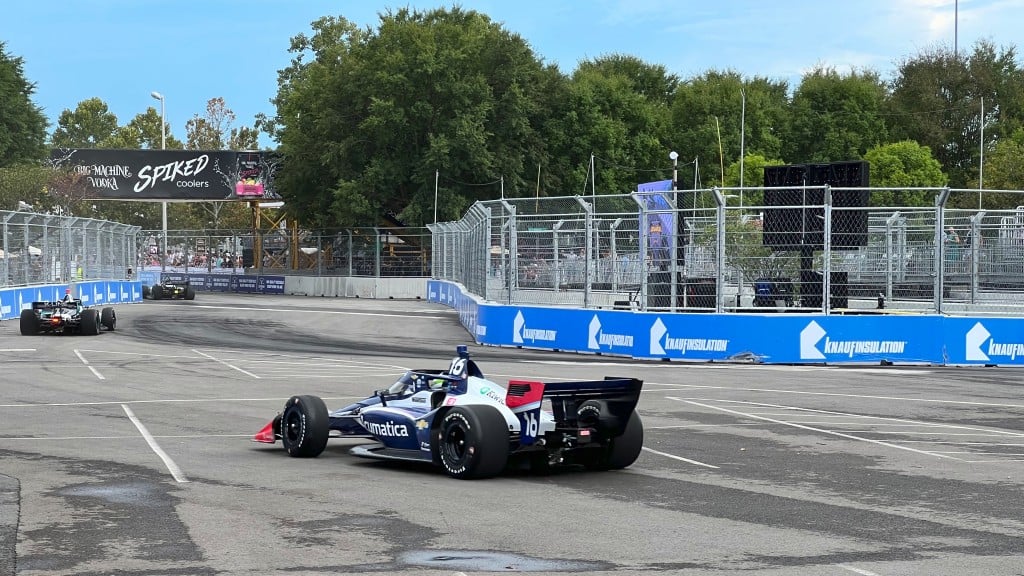 Knauf Insulation recycling program collects 15,000 pounds of glass at IndyCar motor race