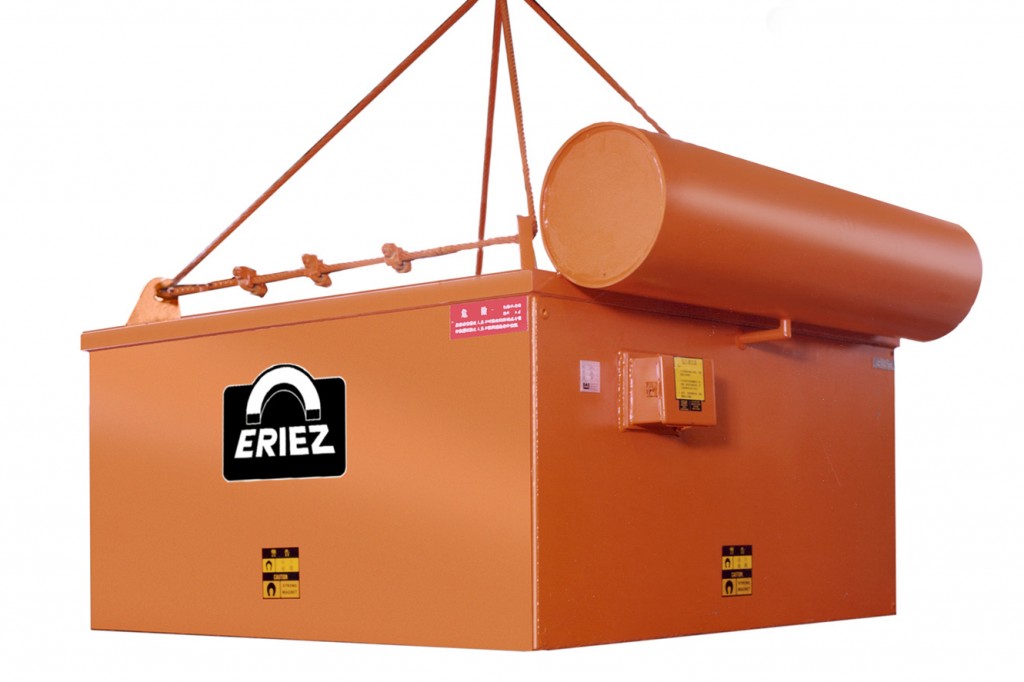 SE magnets remove damaging tramp iron from materials conveyed in heavy burden depths on flat conveyors or chutes. Safely and automatically remove tramp iron from heavy product flows like wood, coal, or rock being conveyed on belts, vibratory feeders or chutes. UL-Listed construction available on units for use in hazardous, dusty and gassy locations. Approved by other leading safety agencies. When designed with a continuously rotating belt, these magnets are self-cleaning.
Features & Benefits
Exclusive External Oil Expansion tank
Heat and moisture, the greatest enemies of electromagnets, are effectively controlled by the expansion tank which assures that the coils are always completely covered with cooling oil.
MC Models (Manual Cleaning)
All MC models are cleaned of accumulated tramp iron by turning off magnet power periodically. They are recommended for use where only occasional pieces or small amounts of iron may contaminate the material flow.
SC Models (Self Cleaning)
SC Models provide completely automatic iron removal and can be installed in an "in line" position (SC-1) or in a "cross belt" position (SC-2). Each of the two self-cleaning configurations is designed to suit specific conditions and requirements.