Machinex-installed fuel preparation plant for Levenseat projecting 98 percent landfill diversion
New system online processing 42 tph, producing a minimum of 100,000 tonnes per year of RDF and recovering recyclables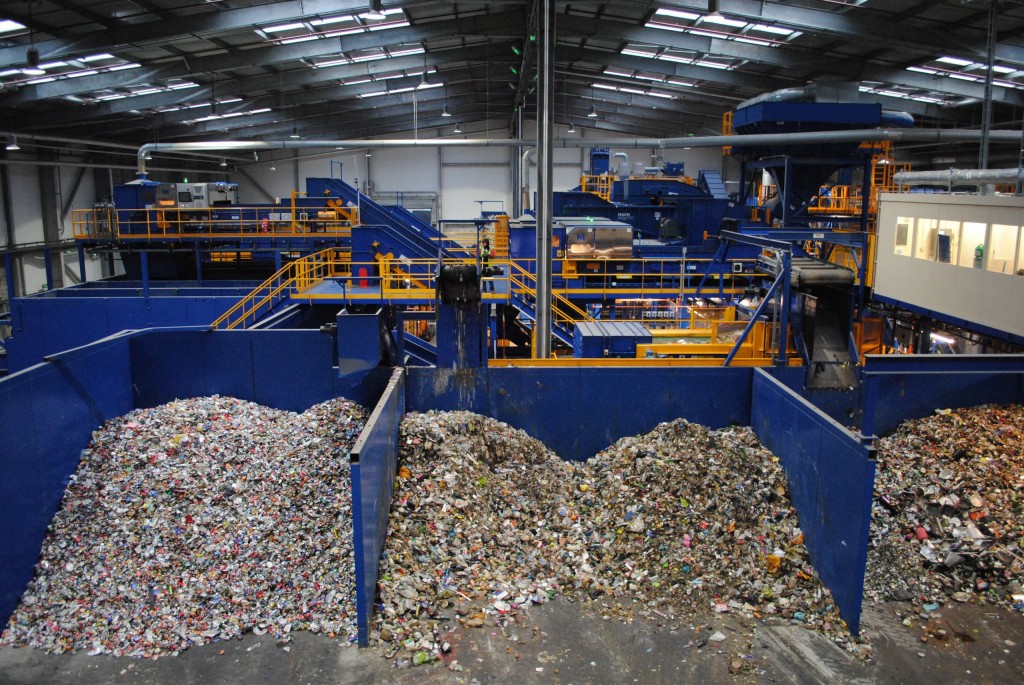 The Material Recovery Facility (MRF) provided by Machinex, as part of the Energy from Waste (EFW) plant for Levenseat Renewable Energy Limited in Lanark, Scotland, has been fully operational since the end of 2017. The 200,000 tonnes of commercial and industrial waste, along with all the municipal solid waste expected to be received each year will be diverted from landfill at a rate of 98 percent.

"Our new Waste Treatment Facility is an important part of Levenseat's ongoing plans to provide the most innovative and economical solutions to managing waste," commented Angus Hamilton, Director at Levenseat Ltd. "The Material Recycling Facility will allow us to maximise recovery of valuable material from municipal solid waste and prepare the remaining waste into a fuel for our Energy from Waste Facility. The Ultimate goal is to achieve a 98% diversion from Landfill, Machinex has been key to helping us achieve this and we are happy to be working with them again on the design and installation of our Container Recycling Facility."
"What we achieved for Levenseat at their waste treatment facility represents an important part of the future of our industry," said Jonathan Menard, Executive VP Sales and Strategic Positioning at Machinex. "Turning waste into energy and removing recyclables is an environmental and economical solution for many large cities and regions, not only in Europe but all around the world."
The system is processing 42 tonnes of material per hour and it will produce a minimum of 100,000 tonnes per year of high quality Refused Derived Fuel (RDF), as a feedstock for the adjacent Levenseat Power Plant, whilst also maximizing both the recovery of high value recyclables such as paper, cardboard, plastic, metal and wood. The system also produces a Solid Recovered Fuel (SRF) stream from the super-light and high calorific non-recyclable waste commodities.
To meet the objectives of the plant, Machinex installed the latest technologies including shredders, a Machinex trommel, air separators, MACH Ballistic separators, MACH Hyspec optical sorting units for plastic and paper, one belt dryer and two Machinex single ram balers. One of the balers is used for recycling commodities, while the second baler is dedicated to handle RDF & SRF bales. This baler was specifically developed by Machinex for the waste to energy industry to handle RDF baling. This machine incorporates a plastic twine tying system and bale wrapping as part of the RDF solution.
To increase and ensure the quality of RDF recovered from the stream of fines which includes wet organic waste, and a belt drying technology, the Austrian company Andritz was selected. The continuous dryer is self-sustainable and uses heat generated by the waste to energy plant adjacent to the MRF.
Machinex is also currently installing a containers sorting facility next to the waste treatment plant on the Levenseat waste and recycling management site that should be operational in February 2018. The 13 TPH system will treat 27,000 tonnes of containers from dual stream collection that includes almost 50% of glass. The main goals of the new plant are to remove the glass efficiently by breaking it into small fragments and to recover the maximum recyclables possible out of the waste stream (i.e. ferrous, non-ferrous, tetrapack & plastic).
Levenseat Limited is a Recycling & Waste Management company based in Central Scotland. With over 30 years of experience, Levenseat has established a reputation for reliability, accessibility and innovation. We are committed to developing new waste solutions to provide customers with an environmental and economic solution and with the construction of our new plant together with our wider already established facility, we will be delivering to the market, Scotland's largest integrated facility providing treatment and recovery for a wide range of waste materials.
Company info
Related products