Luff Industries first OEM in North America to achieve SKF Equipped status
Canadian-made conveyor components meet strict quality standards for design, manufacture and assembly of rotating equipment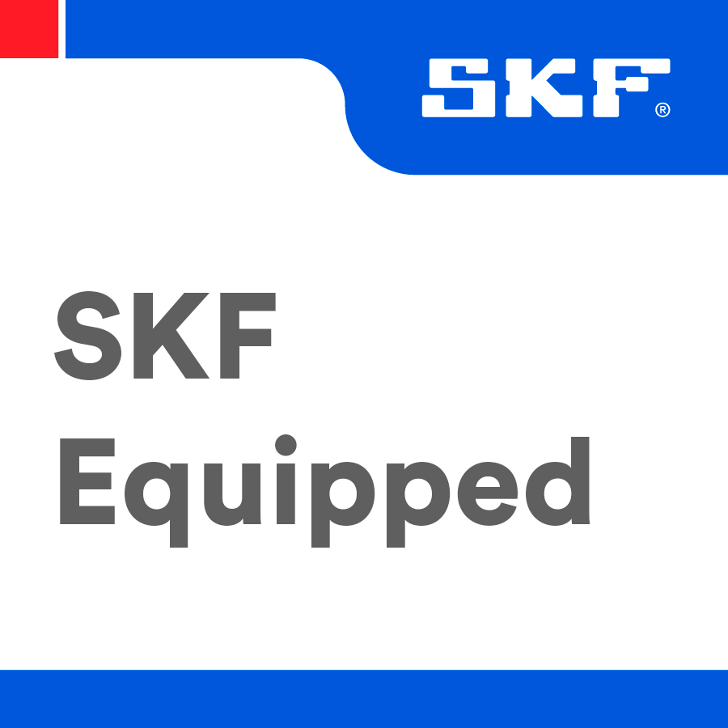 Luff Industries, a Canadian manufacturer of conveyor components, is the first original equipment manufacturer in North America to achieve SKF Equipped status. The SKF Equipped program places strict quality standards on the design, manufacture and assembly of rotating equipment to achieve highest performance.

Conveyors often operate in very harsh conditions, creating extreme demands on the rotating elements of the conveyor design. At the same time, operators of conveyors are experiencing increased demand for uptime and reliability of their equipment.
After testing SKF solutions for its range of idlers, Luff Industries realized the value of working with SKF. In turn, SKF realized that Luff Industries is a great fit for the SKF Equipped program. To achieve SKF Equipped status, Luff was able to show it meets strict quality standards on the design, manufacture and assembly procedures of rotating equipment. For conveyor components, this provides a competitive edge in achieving longer service life and reducing total cost of ownership.
From this point forward, Luff Industries have the right to label their conveyor components as "SKF Equipped" and use the SKF Equipped identity standard in their promotional material.
Luff Industries' business is built on producing innovative, high quality products for the world's material handling markets. With a focus on quality, service and competitive prices, Luff works with its customers to provide exceptional solutions. With a full line of idlers, pulleys and conveyor accessories, Luff provides a complete line of high quality conveyor components worldwide. www.luffindustries.com

SKF is a leading global supplier of bearings, seals, mechatronics, lubrication systems, and services which include technical support, maintenance and reliability services, engineering consulting and training. SKF is represented in more than 130 countries and has around 17,000 distributor locations worldwide. Annual sales in 2016 were SEK 72 589 million and the number of employees was 44 868. www.skf.com
Company info
40 Executive Court
Toronto, ON
CA, M1S 4N4

Website:
skf.com
Phone number:
416.299.1220
Read more
More from C&D Recycling
Single-Ram and II-Ram High-Capacity Balers
At Machinex, we've been designing sorting systems for over 35 years, so we know how essential it is for MRF operators to have a baler they can trust and not worry about its operational reliability. This is why we design and manufacture reliable single-ram and II-ram high-capacity balers to specifically help optimize their operations.
Watch the video of our expert who presents the main features of Machinex balers delivering these important benefits:
Easy & accessible maintenance
Reduced maintenance & bale handling costs
Energy savings
Optimal bale density
For C&D recyclers, waste haulers, demolition contractors and landfills, there is a growing opportunity to profit from rethinking processes. Although every operation is different, by streamlining the front end of the C&D operation processes with purpose-built technologies, recyclers can tap into new end markets, accommodate higher material volumes, stay ahead of regulatory restrictions, increase recovery rates and add commodity revenue, while decreasing labor and other costs.
Download the new eBook to learn about:
Finding opportunities in the alternative to landfilling C&D
How facilities can increase their profits from C&D
Using the right C&D processing technology in the right locations