A curbside conversation
"Word on the street" is there's more to the curbside cart than there might appear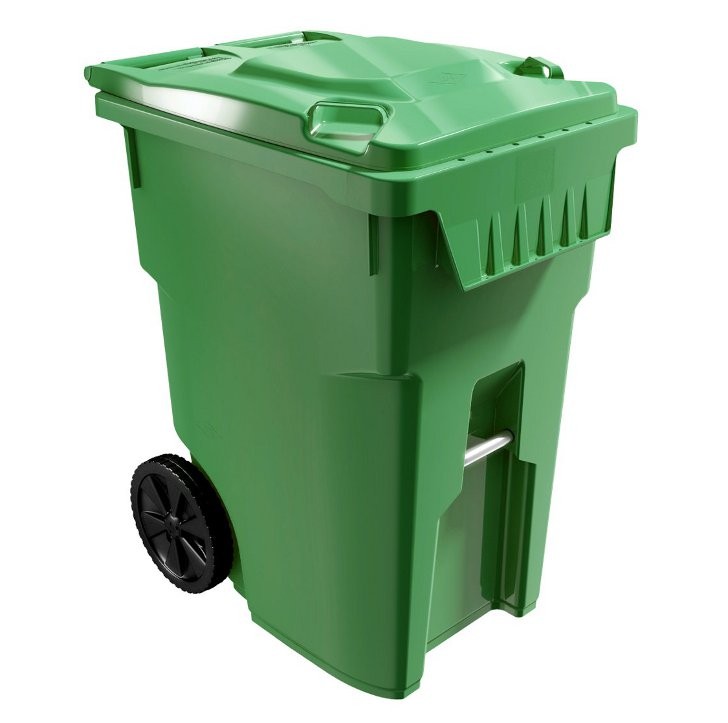 While curbside collection carts may appear uncomplicated by nature, they have evolved significantly over the last decade. This is in large part due to the rise of automated systems and the rapid expansion of curbside collection programs around Canada and the U.S. It also has to do with the evolving range of materials collected at the curb, including organics. Curbside collection carts (aka rollout carts) have become easier to handle for residential users, more lightweight yet more durable, as well as more visually appealing and better at keeping out vectors. Sophisticated RFID (radio-frequency identification) and tracking technologies incorporated into carts can also now help cities, waste management companies and haulers manage their carts and their customers. All of this has changed the way the collection industry operates and the way carts for the collection of waste, recyclables and organics are designed.
"The evolution of waste trucks, tracking technology and collection types have without a doubt modified how we manufacture rollout carts," said IPL's Paul Palazzo. "Waste trucks are now fully automated, and every new product launched is adapted to all types of automation. Rollout carts equipped with tracking technology, such as RFID or bar codes, provide better asset management during the life span of the rollout cart, and are used by haulers to optimize collection routing. This benefits residential servicing, while offering up to date information to haulers and municipalities."
Palazzo added that the evolution of the types of materials collected, from waste to recyclables and now organics, has also changed how rollout carts are designed.
"A diversified collection program asks for smaller containers, and has brought options to the market to resolve issues residents didn't confront in the past." Palazzo said the need for organics carts has resulted in ventilation and metal grating options, and advanced locking options to keep pests away, including gravity locks and bear-proof latches.
According to Ashley Clark, Nova Products Environmental Division (part of Peninsula Plastics out of Fort Erie, Ontario) when it comes to smaller, manual collection containers for organics and other materials, the industry has seen advances in designs to make them easier to handle for both residential users and collection operators.
"From the resident's perspective, a cart needs to be easy to maneuver from the house to the curbside, easy to clean, durable and resistant to attacks from pests such as raccoons," said Clark. To address these aspects for the residential user, our carts have taller and larger handles, better wheel designs, smooth interiors made from high-density polyethylene, so they can be easily cleaned, and strategic locking mechanisms to thwart attacks from pests.
"From the collection operator's perspective, carts need to be easy to lift and empty, durable so they can be knocked against the side of a truck without being damaged, and user-friendly.
Clark said to address these needs, carts should have several grip points or handles to allow for ergonomic lifting, be made from durable materials like HDPE with thicker walls, and allow operators to hold the lid in place while emptying the cart to prevent injury.
"They should also reduce pinch points and be easy to use with heavy-duty work gloves for left handed or right handed individuals," she says.
Jim Pickett, VP sales at Toter summarized the major changes in curbside cart design over the past decade into four categories: cart durability, bear and animal resistance, organics collection, and RFID technology.
"The duration of the cart manufacturer's warranty is an indicator to buyers of cart durability, which ranges from 10 to 12 years," said Pickett. "Rotationally moulded cart bodies, as compared to injection moulded carts, add value because they have a significantly longer life expectancy of 15 to 20+ years."
When it comes to bear and other animal resistance, he says durability plays a part, along with available features such as double-walled lids, steel-reinforced rims, bear-tight lock designs, as well as the latest latch solutions that open by gravity, such as Toter's latest DuraLatch system.
With respect to the way carts have changed due to increased organics collection at the curb, Pickett says "As cities and counties strive to increase diversion of waste from their landfills, the separation of food waste from residential garbage is an increasingly popular option. Food waste is denser than garbage or recyclables, so checking the load rating for organics carts is key, since rolling and hoisting heavy carts can pose the risk of injury to workers. To ensure that each cart can handle the weight that is required for organics waste streams, look for carts with a higher strength-to-weight ratio for improved safety and maneuverability."
Refuse and recycling carts are typically rated for up to 3.5 pounds of material per gallon in capacity, while organics carts need to be 6.25 pounds of material per gallon in capacity.
"By selecting a durable cart with an excellent load rating, haulers will ensure customer satisfaction by providing customers with carts that are safe for organics waste collection and up for the task at hand."
Pickett's last point about significant changes in the design of curbside carts has to do with the topic of RFID.
"We have seen a recent growth in the use of RFID tags to both manage carts as municipal assets and track collection service in real time," he said. "RFID technology allows automated asset tracking (scanning) of real-time service verification from when the cart is delivered to a home and then throughout the complete life of the cart." RPN
This article was originally published in Recycling Product News, October 2017, Volume 25, Number 7.
Related Articles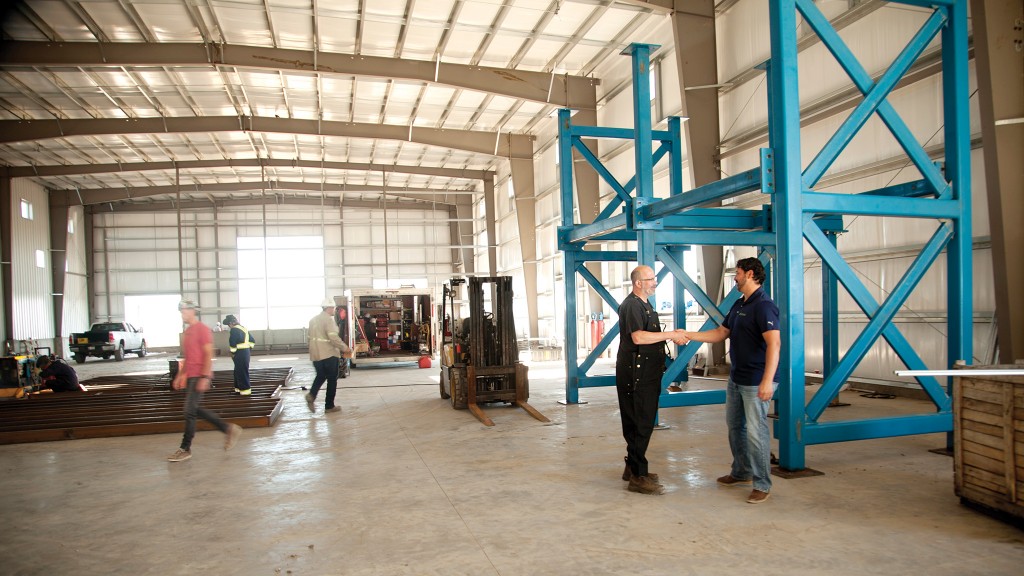 The power of waste: 2Point0's new facility transforms waste streams into a low-carbon fuel source