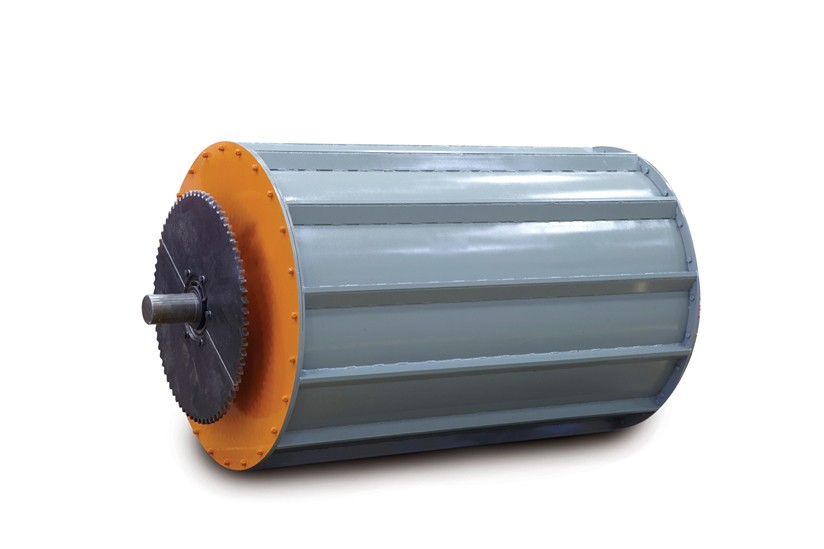 Using our sophisticated design software and unique magnetic circuits, Eriez provides permanent and electromagnetic scrap drums with deeper magnetic fields to reclaim ferrous materials in automotive shredder residue (ASR), materials recovery facilities (MRF), municipal solid waste (MSW), scrap metal yards, wood waste, slag, incinerator bottom ash, foundry sand and minerals processing applications.
Features & Benefits
Permanent Deep Field Magnetic Drums
This design uses permanent magnets and bucking poles to project a deep magnetic field capable of removing ferrous from distances of up to 15 inches (380 mm). The permanent scrap drums are ideal for applications with limited or unstable electrical power.
Electromagnetic Scrap Drums
The All Electro Agitator type utilizes a deep field rectangular core pickup magnet to reach out and grasp the ferrous, and a second rectangular-core agitator magnet to flip or agitate the ferrous.
Low Maintenance
The drum shell that contacts the ferrous material is made of heavy manganese steel and is abrasion resistant for extended operating life. Coil is warranted for three years.
No Jamming
Eriez drum separators are completely enclosed; there is no possibility of pieces of iron jamming internally and stopping their operation. Outdoor installation with exposure to the weather presents no problems.
Only Two Bearings
There is no scheduled maintenance on the drum separators other than the occasional lubrication of only two heavy duty bearings and the optional drive chain.