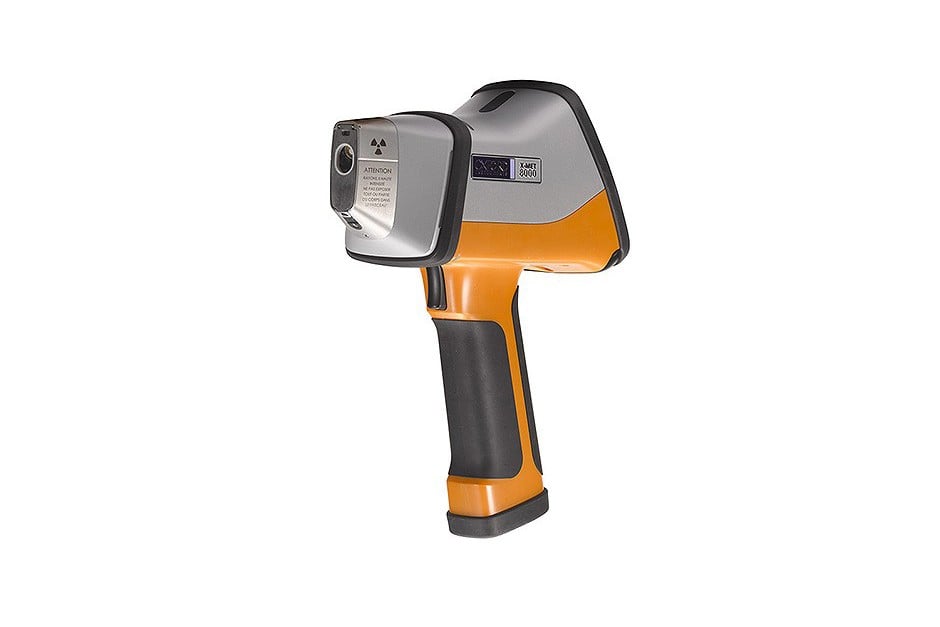 The X-MET8000 range of handheld X-ray fluorescence (HHXRF) analysers delivers the performance needed for rapid alloy grade identification and accurate chemistry of a wide variety of materials (solid and powder metals, polymers, wood, solutions, soil, ores, minerals etc). The X-MET is practical, rugged and easy to use to deliver results you can trust.
We provide a range of models to suit all analysis needs and budgets for different applications.
Features & Benefits
Versatility
X-MET8000 Series XRF Analyzers, include 3 models to suit all analysis needs and budgets.
Intuitive Operation
Intuitive, icon-driven user interface: minimal operator training required.
screen
Large 4.3" colour touchscreen for excellent results visibility, even in direct sunlight; easy operation with gloves on.
Optional shield
Optional shield (Expert and Optimum models) to protect X-ray tube and detector and prevent costly repairs.
Quick-swap analysis window
Quick-swap analysis window: no tool required to change the analysis window when broken or dirty.
Customizable results screen
Customizable results screen for fast decision making: display information that is important to you, e.g. alloy grade, elemental composition, pass/fail messages, elements listed in your chosen order.