Hitachi High-Tech Analytical Science launches Vulcan+ laser analyzer range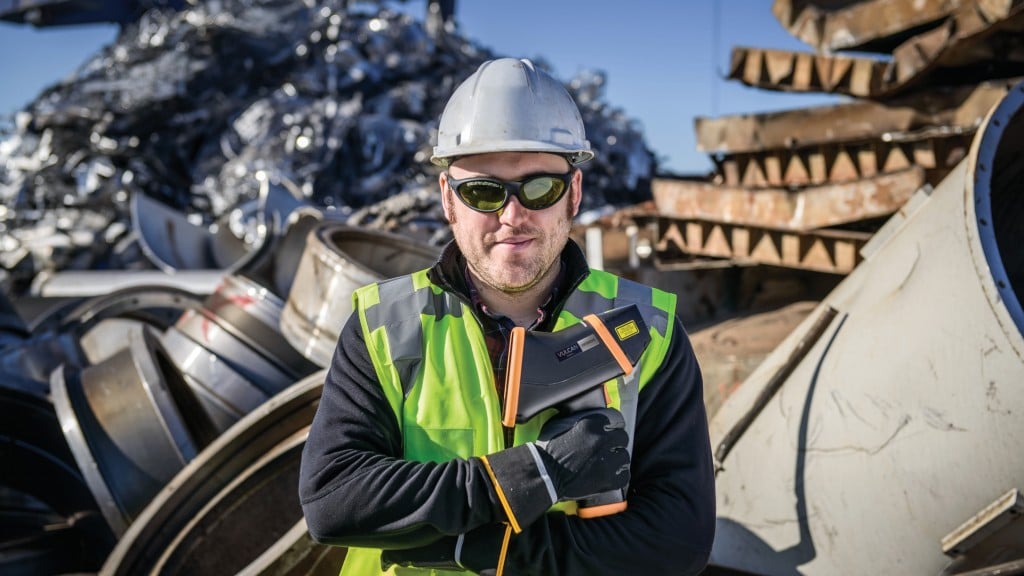 Hitachi High-Tech Analytical Science Corporation, a wholly owned subsidiary of Hitachi High-Technologies Corporation, has launched an advanced line of handheld laser induced breakdown spectroscopy (LIBS) analyzers, known as Vulcan+. The range sees updates to the existing Smart and Expert models, while a new Optimum+ model is added to the product line. The whole range maintains Vulcan's market leading analytical capability, according to Hitachi.

The new Vulcan Optimum+ model has been optimized for analyzing aluminum alloys, and is an ideal tool for identifying modern aerospace alloys in manufacturing and at the scrapyard. It features a new high-performance spectrometer, enabling the measurement of lithium in aluminum alloys, and it's capable of measuring boron-aluminum alloys. Boron and lithium are both elements that cannot be measured with any handheld X-ray Fluorescence (XRF) analyzer.
According to Hitachi, the calibrations for the updated Vulcan Smart+ and Expert+ models have been revised and extended based on feedback from our customers. The company says they have added new elements and optimized performance, and that customers will benefit from very high speed and ease of use. The Vulcan+ range of analyzers will continue to enable users to identify metal alloys in just one second, delivering productivity gains in both manufacturing QA/QC and scrapyards.
The Vulcan+ range will also continue to benefit from advanced reporting direct from the instrument, as well as the ExTOPE Connect mobile phone app, and cloud connectivity for data transfer and storage. With the cloud service, users will have real-time access to results anytime, anywhere.
"Delivering best in class analytical capability, the Vulcan is known for its speed, ease of use and robustness," said Mikko Järvikivi, Head of Product Management for Hitachi Hi-Tech. "We continue to invest in developing our LIBS product range, working together with customers to manufacture market leading instruments."

Company info
Related products
More from Metals Recycling
Single-Ram and II-Ram High-Capacity Balers
At Machinex, we've been designing sorting systems for over 35 years, so we know how essential it is for MRF operators to have a baler they can trust and not worry about its operational reliability. This is why we design and manufacture reliable single-ram and II-ram high-capacity balers to specifically help optimize their operations.
Watch the video of our expert who presents the main features of Machinex balers delivering these important benefits:
Easy & accessible maintenance
Reduced maintenance & bale handling costs
Energy savings
Optimal bale density
For C&D recyclers, waste haulers, demolition contractors and landfills, there is a growing opportunity to profit from rethinking processes. Although every operation is different, by streamlining the front end of the C&D operation processes with purpose-built technologies, recyclers can tap into new end markets, accommodate higher material volumes, stay ahead of regulatory restrictions, increase recovery rates and add commodity revenue, while decreasing labor and other costs.
Download the new eBook to learn about:
Finding opportunities in the alternative to landfilling C&D
How facilities can increase their profits from C&D
Using the right C&D processing technology in the right locations