New app provides fast data sharing for X-ray flourescence handheld analyzers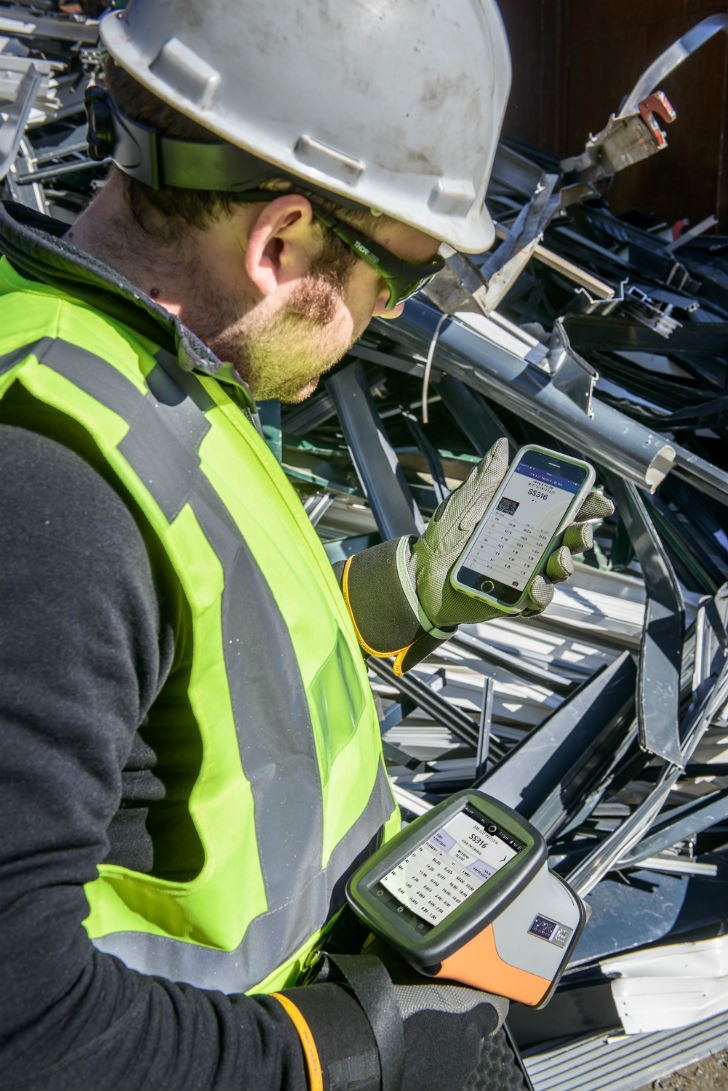 Oxford Instruments has launched a new app, OiConnect, for fast data sharing on-site for use with their range of X-MET8000 handheld X-ray fluorescence (HHXRF) analyzers. The OiConnect app allows X-MET users to share their test results as soon as they are acquired, without having to go back to the office and/or connect to a computer.
Once downloaded on the user's iOS mobile device (phone, tablet), the OiConnect app grabs the X-MET8000's test data in real-time, so that it can be shared on-the-spot via e-mail, instant message, etc. with colleagues, suppliers and customers alike. Photos and other useful information (e.g. weight, price, batch number, and order details) can be added before the data is sent so that transactions can be completed quickly. According to Oxford, unlike other solutions available, there is no need to connect to a computer to generate a report and/or forward the data. All that is required is a WiFi or mobile data connection.

Christelle Petiot, Product Manager, Oxford Instruments, said "OiConnect is a simple way to share test results fast. Whether you've received incorrect materials, or you have a load of scrap metal available for sale, the OiConnect app enables you to send the relevant information to other people, wherever you are."
Fast, accurate, field portable analyzers
The X-MET8000 series of field portable analyzers are fitted with a large-area silicon drift detector (SDD) and high performance X-ray tube, delivering the exceptional speed and superior performance needed for the measurement of trace alloying elements. The X-MET8000 is manufactured with a rugged enclosure and its IP54 rating ensures durability and low cost of ownership making it ideal for use outside. Its large heat sink provides the most efficient heat dissipation ensuring stability and reliability, even in hot environments. Compact and lightweight at only 1.5kg including the battery, the X-MET8000 is fully portable for true on-site analysis.
The X-MET8000 range comprises three models of analyzers designed to cover all analysis needs and budgets. The entry level, X-MET8000 Smart analyzer is ideal for the routine identification and analysis of common alloys. The mid-range X-MET8000 Optimum model is optimized for high speed grade identification and analysis, from aluminiums to high temperature alloys, to steels etc. The top of the range X-MET8000 Expert provides the ultimate performance for the testing of the widest variety of alloys; with superior light elements (Mg, Al, Si, P and S), tramp and residual elements analysis.

Company info
Related products