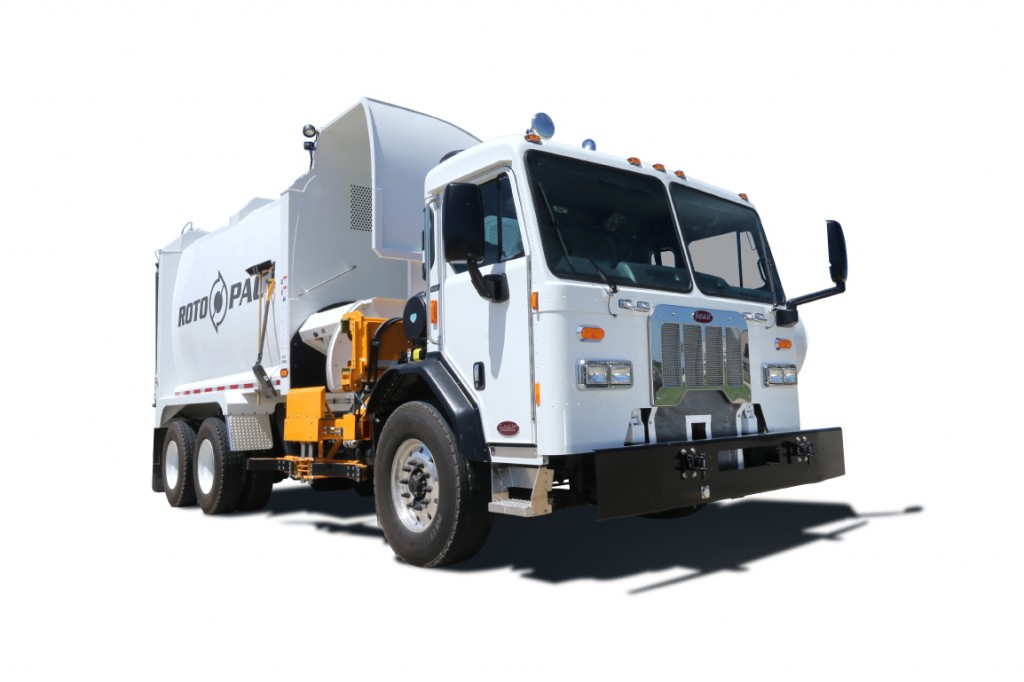 The future goal of waste management is zero waste being deposited into landfills. With an eye toward that future, New Way® leads the industry with the introduction of the first auger-fed organics collection truck in North America, the ROTO PAC®. The ROTO PAC®'s self-cleaning auger not only more efficiently compacts organic materials, such as grass clipping and food waste, but will automatically reverse in the event of a jam. The 23,000 lbs of auger torque makes quick work of compaction and self-cleaning, eliminating down time to clean out behind the packer RAM. The automated arm has a 12-foot reach and can easily manage up to 500 lbs at maximum extension.
Features & Benefits
Unmatched compaction
ROTO PAC™ is the first mobile compactor of its kind to offer 23,000 lbs. of torque in a screw-type auger for an impressive 1,000+ lbs. yd cubed compation rate.
40" Liquid Tight Hopper
Organic waste creates more liquid than any other collection category. ROTO PAC™ liquid-tight hopper allows you to fill up to 40" high.
Best legal payload in the industry
The 27 yd cubed body on the ROTO PAC™ can easily handle up to 13 tons of Organic or MSW payload.
"Hopper Body" displacement
At 7 yd cubed per minute, ROTO PAC™'s hopper displacement ranks higher than any other ASL system.
Most maneuverable automated side loader
With a wheelhouse 24" shorter than the conventional side loaders, the ROTO PAC™ is able to get you into, and out of, the tightest spaces with ease.
Specs
Key Specifications

| | |
| --- | --- |
| Compaction Rate | 1,000 lbs.+ yd³ |
| Auger Drive Torque | 23,000 lbs |
| Hopper Displacement Volume | 7 yd³ per minute |
| Body Operating Pressure | 3700 psi |
| Arm Operating Pressure | 2200 psi |