McNeilus to build 50 fully integrated electric collection vehicles for Republic Services
Republic Services places first order for McNeilus' fully integrated electric collection vehicle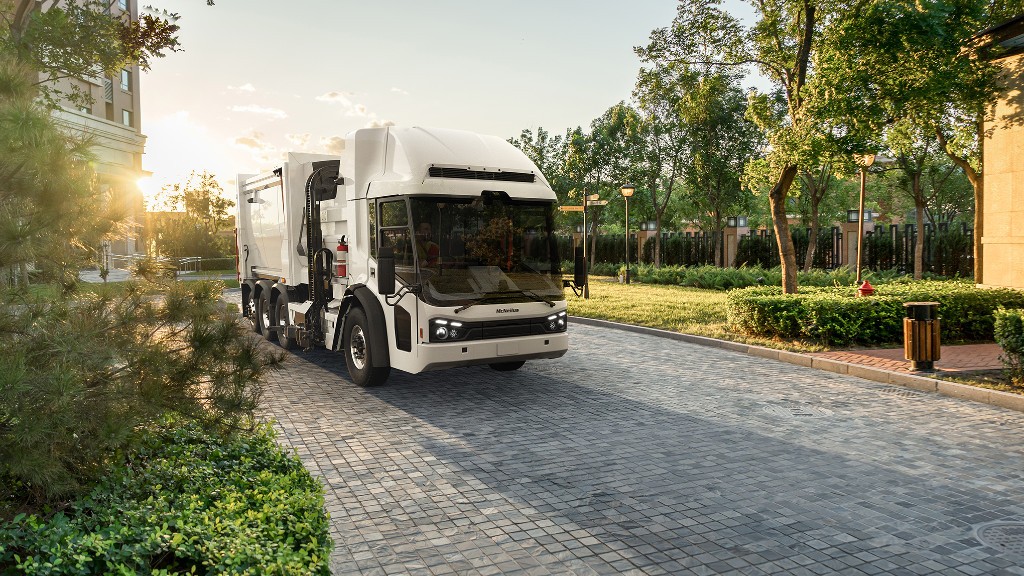 McNeilus Truck and Manufacturing has received the first order from Republic Services for its fully integrated McNeilus Volterra ZSL electric collection vehicle. McNeilus will initially build 50 vehicles for Republic Services, with delivery starting in June 2024. McNeilus says that the deal more than doubles the number of electric collection vehicles from any manufacturer operating today.
The electric refuse collection vehicle (eRCV) will be produced in a new facility in Murfreesboro, Tennessee, with the compaction assemblies manufactured at McNeilus headquarters in Minnesota.
The McNeilus Volterra ZSL product is certified zero emission by the California Air Resources Board (CARB), providing a solution to haulers looking to move toward more sustainable operations and meet clean fleet goals. The CARB certifications also satisfy the zero-emissions vehicle reporting requirements needed to comply with Advanced Clean Truck regulations now in effect in eight states.
Republic Services provided insights to McNeilus' engineering team regarding operational, safety, and ergonomic features for the vehicle. The McNeilus Volterra ZSL is designed to offer recyclers like Republic Services a single OEM electric vehicle. All systems and functions are designed to work together in refuse collection environments – from the compaction components to the battery management system to the onboard telematics and active safety systems. The Volterra ZSL eRCV doesn't require a third-party refuse body mounted onto the vehicle.
McNeilus utilized its experience in refuse collection bodies and partnered with the Oshkosh Corporation to bring this collection vehicle to market. McNeilus says that, compared to the industry standard, the Volterra ZSL zero emission RCV features 38 percent more space in the cab. The collection vehicle utilizes a drivetrain that includes lithium-ion batteries and an electric-axle system. It will perform a full day's refuse collection route on a single charge. It is designed to minimize environmental impact and reduce noise in communities across the U.S.
The cab incorporates features and components for operator comfort and safety including a 360-degree camera and radar system to provide ideal visibility. Oshkosh's Advanced Driver Assistance Systems (ADAS) are offered as standard. Other features include a 15-inch step height for ease of getting in and out of the cab, a tilt and telescoping steering wheel with integrated controls, an aligned driver workspace, heated and ventilated seats, integrated operator controls in the seat, automated full-length sun shade, a 15-inch touchscreen and 12-inch cluster displays for streamlined controls, and storage areas.
Related Articles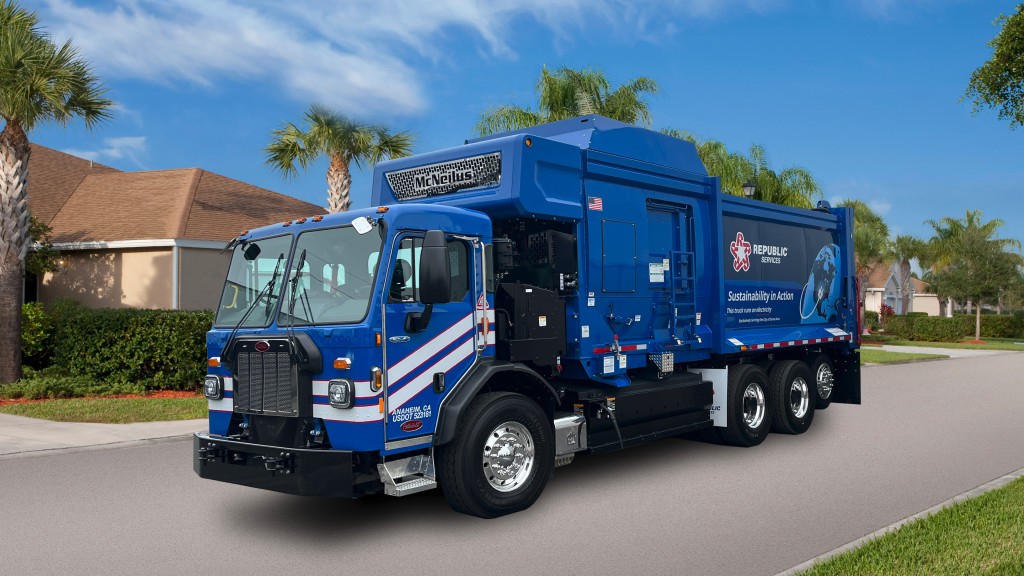 Peterbilt delivers Republic Services' first electric collection vehicle in its California fleet