Navigating headwinds and tailwinds in the auto recycling industry
How recyclers keep up with changing trends in the automotive sector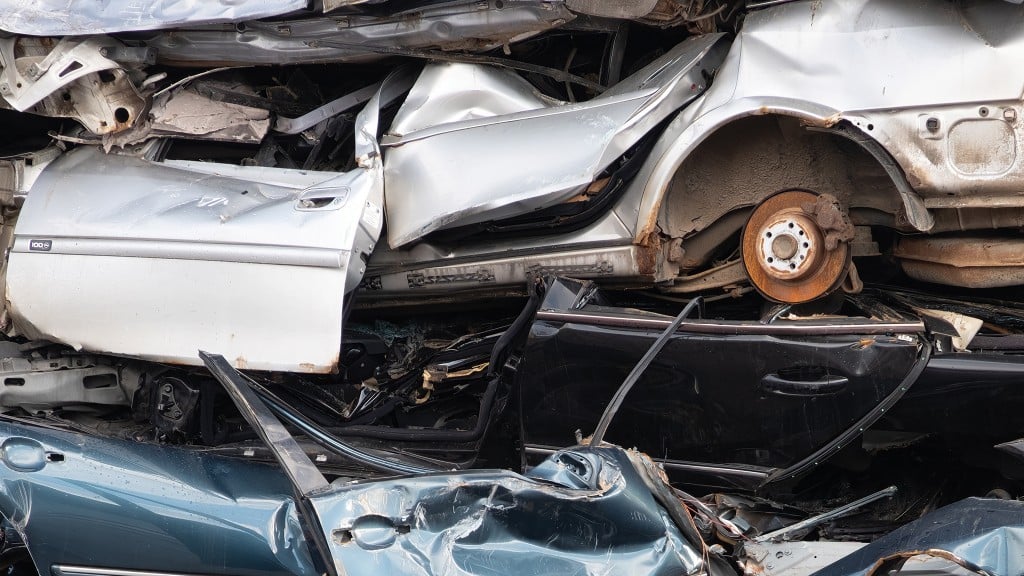 Will auto recycling survive? If you want to jump to the end and miss some insights into what's happening in the world of auto recycling, the short answer is yes. But the headwinds and tailwinds that are buffeting the industry are the interesting part. The better question would be 'what do auto recyclers need to do to survive?'
At its heart, the question of the auto recycling sector surviving is moot – it's a necessary part of society, sometimes hidden, that needs to exist otherwise our landscape would be littered with dead vehicle carcasses, and the cost of everything metal would increase. That's the economic power of the auto and metal recycling industries.
So why is it rare to see derelict vehicles in Canada? They're worth money at end-of-life, both in terms of the parts that can be harvested for reuse and for the metals that still make up over 75 percent of a modern car. That value helps offset the cost of acquiring the vehicle, moving the vehicle to a centralized location for treatment, and undertaking proper environmental de-pollution of the vehicle to prevent pollution from escaping from the vehicle or processing facility.
Headwinds affecting the industry
Let's turn to the headwinds that the industry is facing today, as they are numerous and pervasive. Like most industries, auto recyclers suffer from serious staffing issues. Auto recycling, and specifically auto dismantling which focuses on parts resale and harvesting higher value metals, has a high labour requirement. Most recyclers process all years, makes, and models of cars, making it difficult to standardize. Each car needs some level of hands-on work to properly de-pollute a vehicle, catalogue it, and remove the reusable parts. Technology and automation help to increase productivity, but in the end, processing more vehicles requires more people. There's no easy path into auto recycling – no apprentice programs, no degrees, and very limited training, not to mention that the pool of readily available workers is limited since every sector is also clamoring for workers.
The auto recycling industry grew up spontaneously over 100 years ago as vehicle production and ownership grew. People figured out early on that the best way to find parts for the few models on the road was to keep a few wrecked versions around and harvest their parts as needed. That still happens today, but as model choices exploded and environmental regulations kicked in, the need for a professional industry blossomed. Most regulation of the industry was old, outdated, and virtually devoid of enforcement. The regulations have begun to modernize, thanks to things like the introduction of the Canadian Auto Recyclers Environmental Code, but enforcement and even recognition of auto recycling as a profession by the public, officials, and those in the overall automotive sector is lacking.
The slump in new car sales due to product availability, cost of ownership, and economic uncertainty saw another sales drop of 10 percent that has a cascading effect through the industry. While vehicle fleets are generally expanding as new vehicles enter the system, eventually older vehicles will need recycling. Fewer new cars sold – or even available to be sold – means fewer end-of-life vehicles (ELVs) available to process, and that either drives up the cost to acquire those vehicles or pushes recyclers farther out of their local trading zone to find vehicles. Oftentimes, these price increases prevent the profitable acquisition of ELVs, resulting in lower inventory levels of parts and materials.
You could argue that lower throughput of vehicles requires less staff – but not many are interested in a drive to the bottom. Fewer cars or fewer resources recovered per vehicle starts the negative downward cycle of sustainability that could prevent the proper education and investment from staying in the industry that so many love.
Taking on the tailwinds
There are some tailwinds affecting the industry – not many, but they are there.
The parts supply chain disruptions facing the auto sector are making used parts more desirable. If you can't find or can't wait for a new part, a locally available used part looks a lot more attractive. Auto dismantlers across Canada are seeing record part requests, and sometimes record sales if they have that part in inventory and the staff to dismantle, inventory, sell, and deliver.
The new car sales slump introduced as a headwind means that some drivers are holding on to their vehicles longer. While that reduces the number of ELVs available for dismantling, the aging vehicle fleet oftentimes turns to used auto parts to keep their vehicles on the road. That has translated into a boon for auto dismantlers.
ESG data reporting requirements are driving insurers to adopt strategies to increase their use of recycled parts in the vehicles they repair for policyholders. Not only do they want to minimize the number of vehicles needed to declare a total loss, but insurers are recognizing that recycled parts play a big role in helping them meet their net-zero and climate change commitments.
When the wind blows sideways
Sometimes, a trend has both positive and negative consequences. One such trend is the sustained rise in platinum group metals (PGMs) prices, which include platinum, palladium, and rhodium – the key metals in catalytic converters. You would think that the increase in prices for catalytic converters would be a good thing for auto recyclers. It is. Cats have become a steady revenue source for ELVs, and as big cat buyers partner with auto recyclers to provide better data and better valuation technology, those recyclers who pay more attention to cats are seeing steady returns.
But who hasn't heard of catalytic converter theft? Criminals are stealing these units at record levels and ELVs are showing up at recycling centres without their catalytic converters. That is a big revenue loss for the auto recycler. As well, illicit buyers of ELVs within the underground economy are helping to fence these stolen cats. A quick web search shows these two types of buyers are one and the same.
The coming proliferation of electric vehicles (EVs) reaching end-of-life is a generational change coming head-on at auto recyclers. The biggest issue with EVs right now and for the near future is the uncertainty of almost every facet of the business. We simply do not have the experience with these vehicles and their new part types to understand what parts of the EV are good, bad, great, or frightening for auto recyclers. The Automotive Recyclers of Canada (ARC) has created an EV Roadmap for the industry, with the support of Natural Resources Canada, and is also hosting an upcoming multi-sectoral roundtable on the effect of electrification on auto recyclers. We won't solve many issues directly there, but it'll get the ball rolling and bring together important stakeholders.
One main issue with EVs is trying to get everyone involved to talk about the whole car, not just the battery, since the industry deals in whole cars and not just pieces of them. I can't tell you how many times I start talking EVs to someone and they immediately jump to the battery. Keeping the battery and the car together helps to keep the economics of processing together, and that could help keep EVs in the positive column.
Where is the future?
Auto recycling is a unique industry in that it needs to spend an inordinate amount of time and money locating vehicles to recover and recycle. What isn't unique about auto recycling is change. Everyone is undergoing an extraordinary revolution in their business as new products, consumers, and channels emerge and change. Auto recyclers have not always been at the table when decisions are being made about the overall auto recovery sector. They are not policymakers. They have existed for over a century by reacting to the vehicles automakers put on the road and consumers want to keep on the road. But that is changing as calls grow for the development of a more circular economy. Auto recyclers play a pivotal role in the proper end-of-life management of vehicles - something they are experts at.
A wise person in the industry once told me: "You can't have a world of doctors and midwives without some undertakers."
So I do believe that the answer is a resounding "yes!" to the question of the auto recycling sector surviving. Not everyone will evolve, pivot, and transition to new realities. Those who invest, train, educate, collaborate, and keep searching for new ways to extract and create value for ELVs will survive and thrive.
Your old vehicle will have a proper retirement at end-of-life, and even contribute to a circular society – but only if you choose a professional auto recycler that is living for the future.
Steve Fletcher is the managing director of the Automotive Recyclers of Canada (ARC).
Related Articles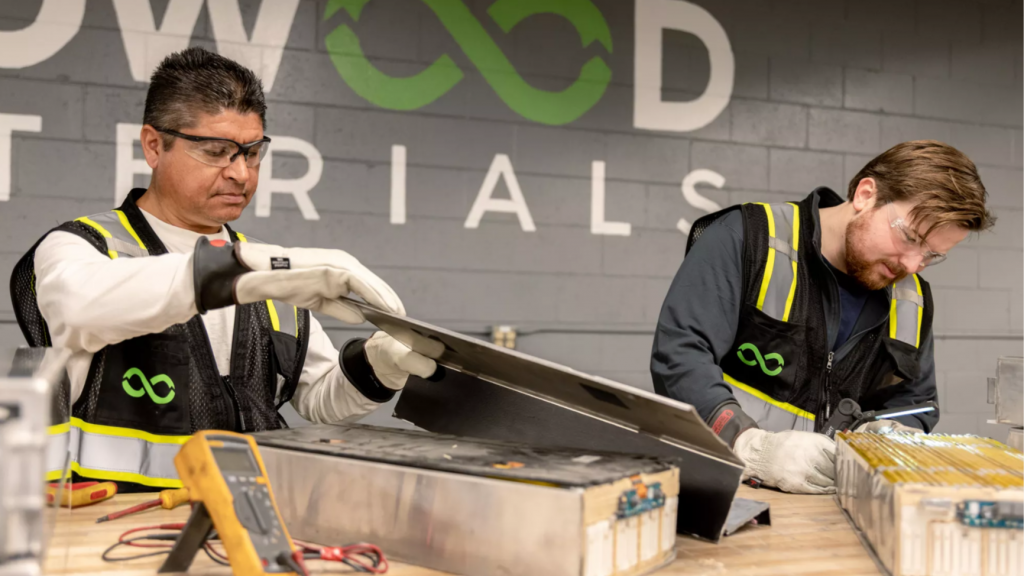 Redwood Materials makes policy suggestions for EV battery recycling following successful recycling program