AST Group counts on Lindner plastics recycling facility to process HDPE plastics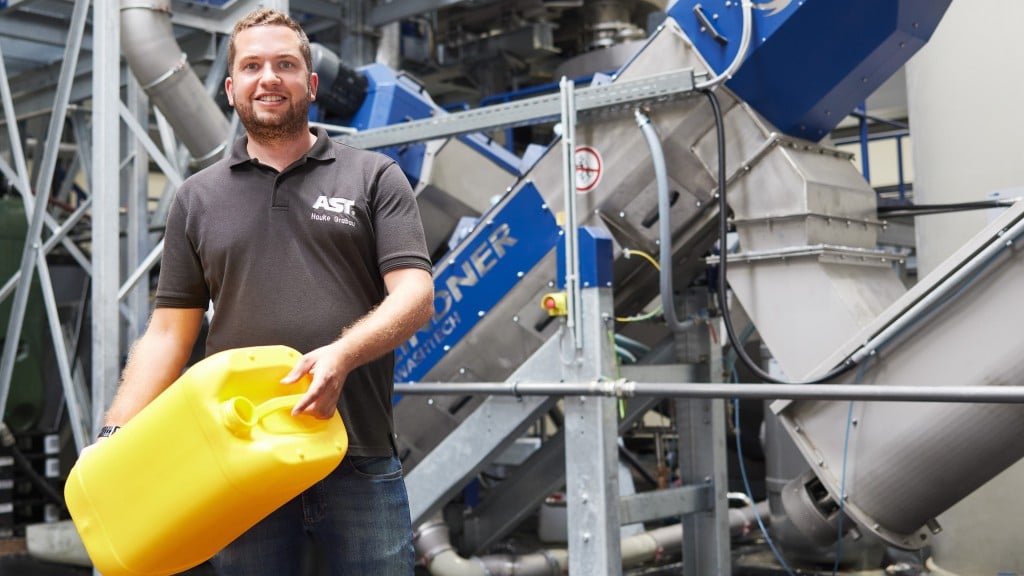 Since 2018, the AST Group, a producer of HDPE plastic containers and drums, has been cleaning and reconditioning used containers to ensure a longer service life for its products. Since 2021, the loop has been closed by another piece – a plastics recycling facility (PRF) from Lindner has been processing post-consumer containers, which are then used to produce new drums and containers. As these products are also destined for the hazardous and foods industries, high-quality recyclate is crucial as are optimally coordinated recycling processes.
Circular economy, the Green Deal, recycling quotas, resource conservation, energy efficiency, sustainability – these are the words heard every day in the recycling industry. After all, the industry is about responsibly managing our environment and its resources as well as the associated effort to retain materials in the economic system at the highest quality and for as long as possible. As a production company, the focus is on product design, durability, recyclability, and, in particular in the plastics processing industry, the quality of the recyclate used to manufacture the end product.
AST Group focuses on the circular economy
The AST Group has been focusing on the circular economy and recycling for some time. From the beginning, the focus was on creating the ideal production loop that would make it possible to increase the recyclate quota for the company's own products and also use the products made of recyclate in the hazardous and food industries. A short while later, the first centre of competence for plastics was established and a complete plastics recycling line was installed to process post-industrial and post-consumer HDPE (high-density polyethylene). This solution not only helps contribute to the circular economy, it also ensures the internal supply of raw materials.
Energy efficiency and quality
When it came to the recycling facility, the decision was made in favour of Lindner. "It was important to us that the facility could process all kinds of materials, from hollow objects to regrind," explains Hauke Grabau, Head of the Recycling Division at AST Kunststoffverarbeitung GmbH. "When designing the facility, we focused closely on energy-efficient technology that conserves resources. Shredders, mills, various washing steps – including the hot-wash system, which we can switch on depending on the required intensity – are perfectly matched to our requirements."
"The focus during planning was on efficiency and high quality," says Harald Hoffmann, managing director of Lindner Washtech, Lindner's subsidiary specializing in plastics recycling. "Thanks to our modular system, the individual components can be ideally adapted to the input material and the degree of contamination. The efficient design with optimal bypass solution also makes it possible to process several material streams."
The output material is characterized by a particularly high level of homogeneity and purity, which is ideal for subsequent extrusion. Lindner offers solutions, matching the individual process steps of shredding, sorting, washing, and drying.
Related Articles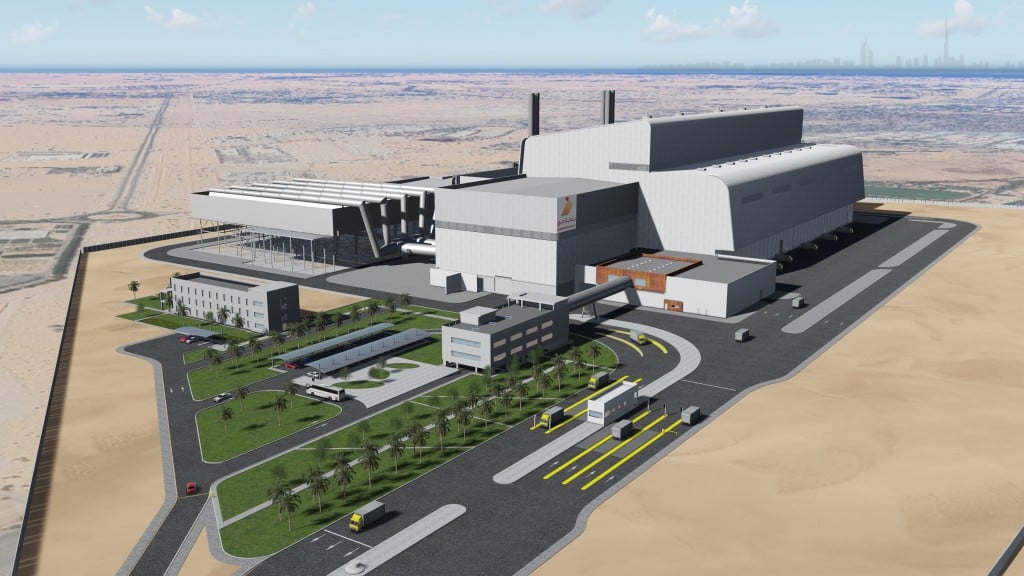 Lindner's Urraco shredder part of the world's largest energy-from-waste facility in Dubai