See live demonstrations and trials of Kreyenborg's infrared dryer at eFactor3 facility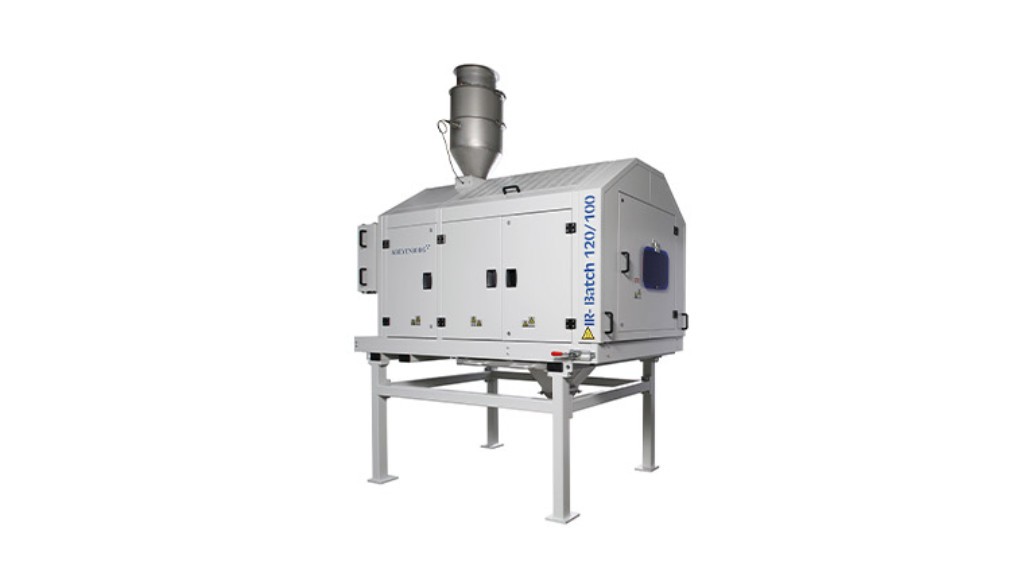 eFactor3, in tandem with Kreyenborg, has recognized the importance of establishing an infrared drying demonstration line for North American customers. This goal became a reality with the recent installation of the new Kreyenborg IR-Batch in the eFactor3 facility in Charlotte, N.C.
The IR-Batch allows for discontinuous heating, crystallization, drying, and coating of batches of different plastics and other bulk materials in minutes instead of hours. The equipment's application abilities include crystallizing and drying PET pellets and flakes, crystallizing and drying PLA, and drying and heating PE pellets to remove odours and volatiles. The system is a combination of IR heating and the permanent mixing of the material applicable for the more challenging drying applications, from recycling materials to high-performance polymers.
The stainless-steel rotary drum is filled via a pneumatic shut-off valve and the bulk material is heated by the internal infrared module. The mixing elements in the rotary drum are adapted to the bulk material and ensure good mixing. The machine's drum is emptied by reversing the direction of rotation.
The IR module, including accessories, is mounted on a sliding frame. This frame is pulled out for cleaning and maintenance purposes, allowing easy and quick access to the rotary drum and IR module. The exhaust is discharged from the rotary drum through a blower. The installed Siemens S7 PLC control has the flexibility for setting residence time, mixing, and temperature profile.
The machine is available for small demonstrations and trials at the Charlotte facility and will also be available for short-term rentals.
Related Articles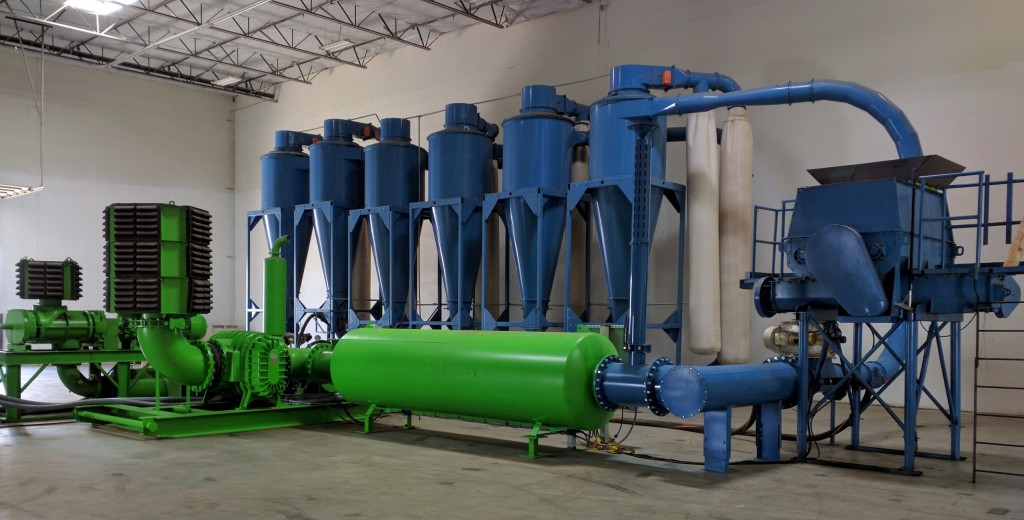 Dryclone Air Drying System converts wet organics, waste and MRF Residuals into SRF