Hyundai's first WasteExpo exhibit features specially outfitted waste handling equipment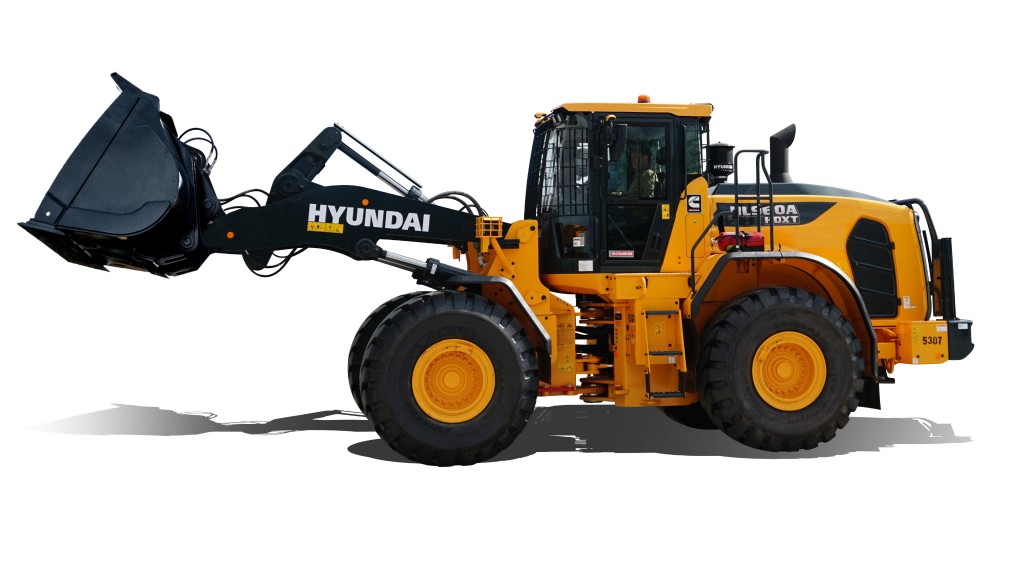 Hyundai Construction Equipment Americas is participating in WasteExpo for the first time. At the Hyundai booth, visitors can walk around the Hyundai HW250MH wheeled material handler and HL960AHDXT wheel loader, both specially outfitted for waste handling.
"Hyundai equipment has a reputation for durability and reliability, and we are uniquely prepared to support the needs of solid-waste-handling and recycling operations with machines specially engineered and equipped for caustic and abrasive environments and the rigours of nearly nonstop operation," said Mike Ross, Sr. VP of Sales, Parts, and Service at Hyundai Construction Equipment Americas. "This is why we are excited to be participating in WasteExpo. We look forward to meeting in person with representatives from public works, municipalities, waste generators, waste processors and dealers and distributors."
The Hyundai HW250MH wheeled material handler at WasteExpo
With a high-rise cab and extensive guarding, Hyundai's HW250MH wheeled material handler is designed to handle the challenges of waste management and scrap applications. Key specs include an operating weight of 57,540 lb (26 100 kg) when outfitted with a standard SNS grapple and a net power of 174 hp (129.4 kW) with a Cummins QSB6.7 diesel engine. Adding front and rear outriggers and an optional larger grapple assemble increases the operating weight to 60,630 lb (27 501 kg).
The Hyundai HL960AHDXT extended-reach wheel loader at WasteExpo
The HL960AHDXT Hyundai extended-reach wheel loader equipped with heavy-duty axles, as well as front, rear, and cab guarding options will keep operators safer when moving scrap and other rough and sharp materials. The machine comes standard with a powerful B6.7 Tier 4 Cummins Stage V compliant engine, heated air-ride seat, a hood that tilts back for easy access by the flip of a switch, filters that are all serviceable from the platform, easy to service and repair ZF axles with outboard wet breaks, and a redesigned hood with enhanced rear sightlines.
Hyundai account managers and product specialists will be on hand to review both standard specifications offers and how Hyundai can customize equipment to suit specialized waste-handling requirements.
Related Articles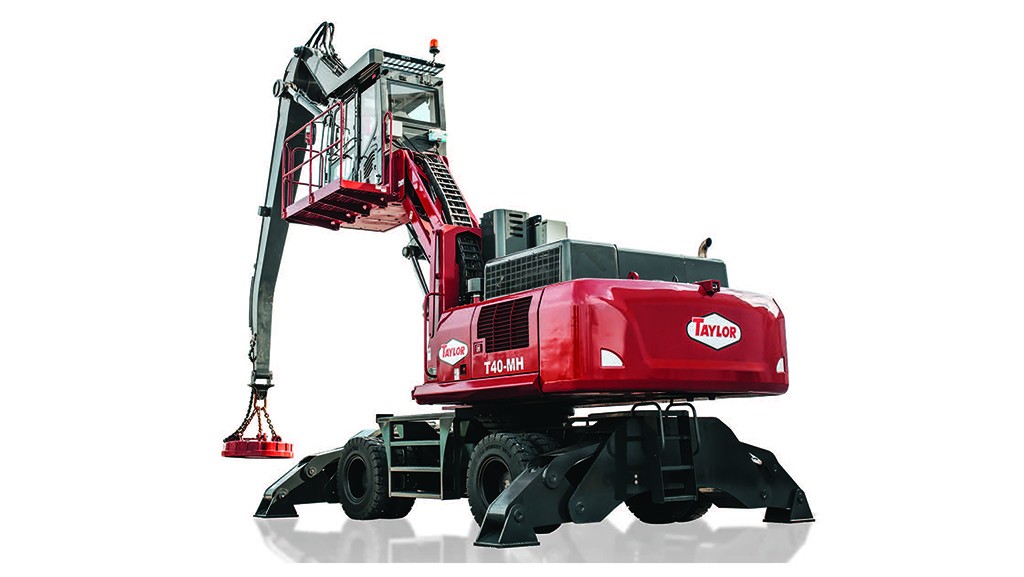 ​Taylor introduces new material handler for scrap handling