New Curbtender automated side loader features single or dual stream waste collection capabilities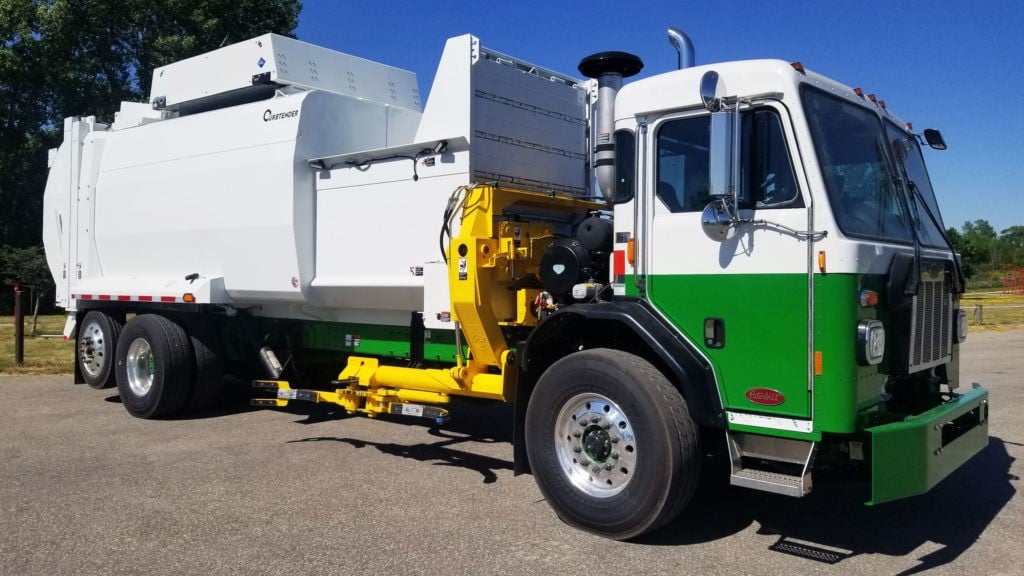 Curbtender, Inc. has launched the Fuzion automated side loader platform. The first production unit – a 27 cubic yard model featuring a split body chamber for dual waste stream collection, mounted on a natural gas-powered Peterbilt 520 truck chassis – was delivered to Green Waste Palo Alto on June 25.
The Fuzion was designed as a configurable platform to meet a wide variety of needs. Customers can choose between Curbtender's "PowerArm" or its long-reach "Xtender" arms. Its body is tapered, can be equipped for single stream or dual stream waste collection, and features a tip-to-dump ejection method. Trash and recycling are processed thanks to a deeper well hopper, accelerated packer panel speeds, and a pre-crusher panel capable of pressing down bulky items like cardboard boxes. Meanwhile, corrosive liquids are contained in the body and protected from the packing cylinders as a result of the hopper being raised above the body floor.
With its newest introduction, Curbtender now maintains four distinct automated side loader platforms: AutoCat, Fuzion, HammerPak, and PowerPak.
Related Articles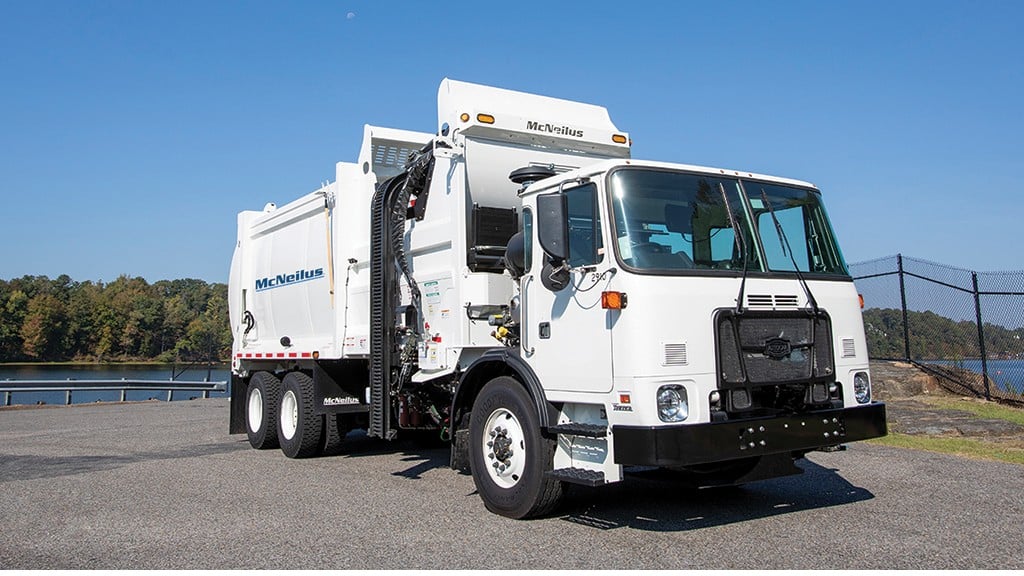 ​McNeilus debuts CartSeeker automated curbside collection system