Return-It Express & GO station brings new, convenient way to recycle on University of B.C. campus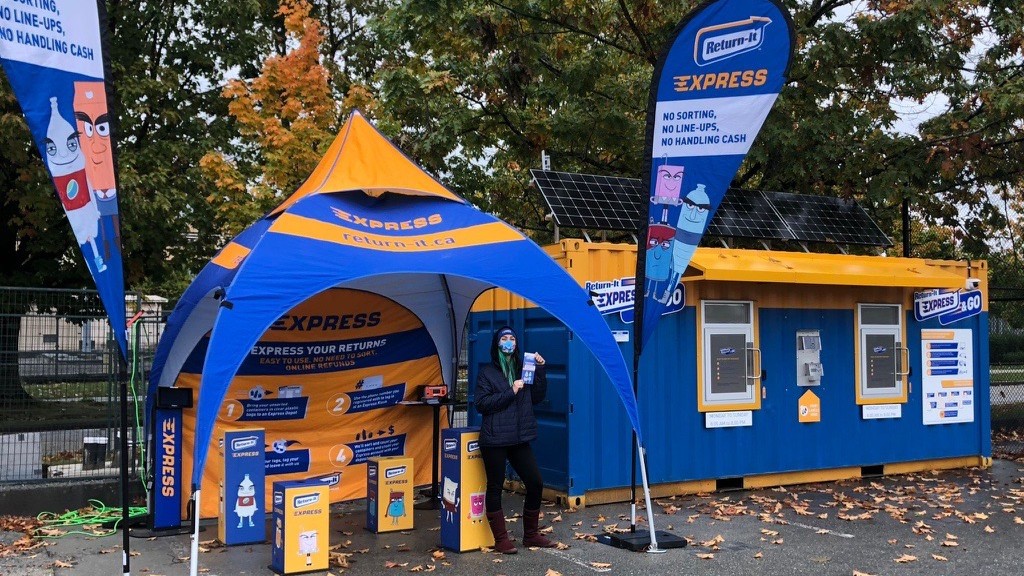 School is back in full-swing, and now UBC students, faculty, staff, and residents of the UBC community and surrounding area can drop off their empty beverage containers to be recycled at the campus' first Express & GO recycling station.
The cashless, contactless, and solar-powered recycling station is housed in a 20-foot repurposed shipping container and is one of the ways Return-It is addressing accessibility and innovating recycling in areas where a traditional depot is not viable.
"We appreciate Return-It bringing this low-carbon footprint and convenient recycling solution to UBC," said Michael White, Associate Vice-President, Campus and Community Planning. "At UBC, we take great pride in our environmental leadership. This recycling station supports UBC's Zero Waste Action Plan, which outlines our commitment to waste reduction and management on campus and is one of the key focus areas of the university's Climate Action Plan."
Through the Express system, British Columbians have a contactless way to recycle their unsorted empty beverage containers in under a minute. Deposit refunds are uploaded through the user's free online account, which can be redeemed by Interac e-transfer or cheque. Students, faculty and residents also have the option of donating their refunds directly to local charities or student groups.
"At Return-It, we are focused on increasing recycling rates in BC through innovation, and we are proud of our Express & GO stations which have proven to be successful in a number of high-traffic areas within our province," said Allen Langdon, President and CEO of Return-It. "This station represents Return-It's first location at UBC, filling a gap for residents who previously had to travel over ten kilometres to recycle their empty beverage containers for a deposit refund."
Now expanded to eight Express & GO locations across B.C., this convenient model supports a growing need for contactless, innovative recycling infrastructure in a wide range of communities - from large urban centres where commercial space is at a premium, to less accessible, rural locations.
Related Articles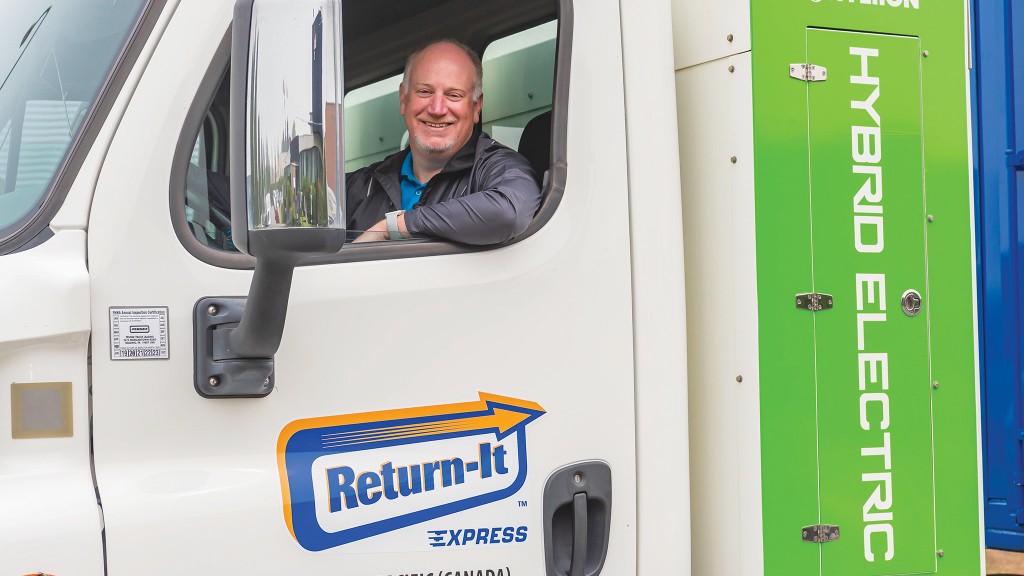 Return-It is adapting its social purpose to pivot to a post-pandemic era where nothing is waste