BHS names Chris Ulum as NRT managing director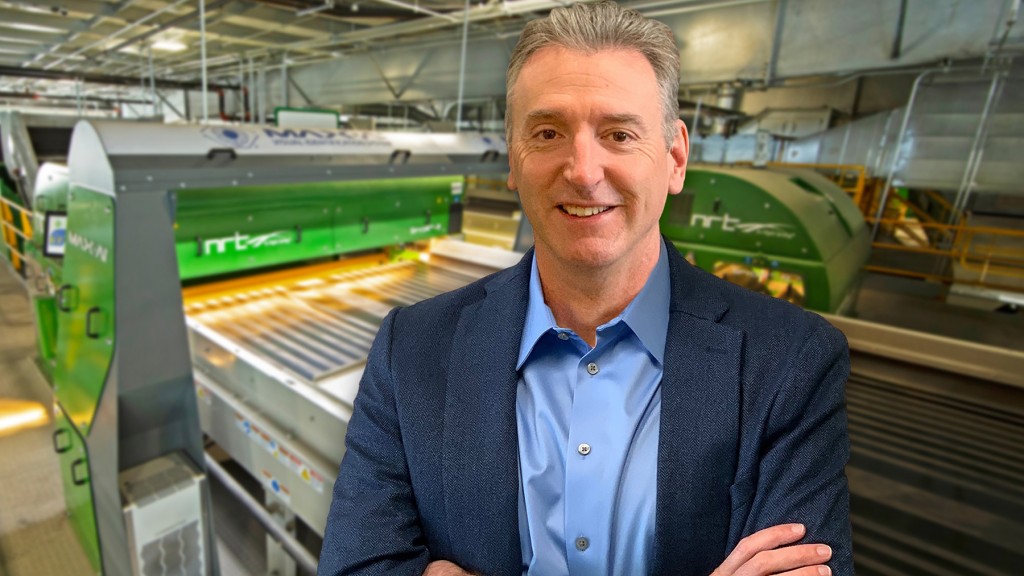 Bulk Handling Systems (BHS) has named Christopher Ulum to the position of Managing Director of National Recovery Technologies (NRT). In his position Ulum will oversee all aspects of NRT's operations, service, sales, product management and finances.
"Chris is an exceptional leader with a wide breadth of experience--we are fortunate to have him come on board to lead NRT," said BHS CEO Steve Miller. "The application of NRT's innovative technology in optical, controls and artificial intelligence are changing the industry. Chris will be a vital part of continuing that fast-paced growth while maintaining our high performance, results-oriented, and quality focus for our customers."
"I am delighted to join the NRT team as part of the BHS family of companies," said Ulum. "NRT is a global leader in applying sophisticated technology to help solve the waste and recycling challenges our world faces. Our large global footprint, coupled with our many years of recycling infrastructure experience, world-wide install base and service teams, make NRT a trusted partner in the waste and recycling industry. I look forward to working with our passionate team as we continue to advance the technology and grow the company."
Ulum has more than 25 years of diverse industry experience in high-impact leadership positions, including President and CEO roles. His background includes large organizations such as Frito-Lay, IBM and Sun Microsystems, as well as small start-up companies such as Agilyx Corporation and Building Energy, Inc. Ulum's academic background includes a B.S. in Business from Oregon State University and an MBA from Duke University, Fuqua School of Business.

Related Articles
Traditionally, waste management companies have operated using a simple "management of waste" approach to operating a MRF. Throughput targets and continuous operation (minimal downtime) were the main driving forces. The industry has changed however, and the focus moving forward is now on optimizing system performance and reliability, in conjunction with increasing recycling rates and a drive for a "greener" and more sustainable tomorrow.
When considering the addition of, or upgrade to, an "intelligent" MRF, for municipalities or private operators, the main factors should always be the client's (operator) current requirements, and evolving market needs, which include throughput, reliability, output quality, and adaptability. Equally important is a full understanding of what is really expected from any proposed system. Having an engaged and focused mindset for the project with the client from the beginning, will impact and drive the entire design process. This then impacts the overall project result, through to the productive, efficient, ongoing operation of the facility itself.