​Van Dyk Vision-AR advances remote connection to technicians during coronavirus pandemic
Covid-19 safety measures inspire augmented reality approach to customer service for MRF operators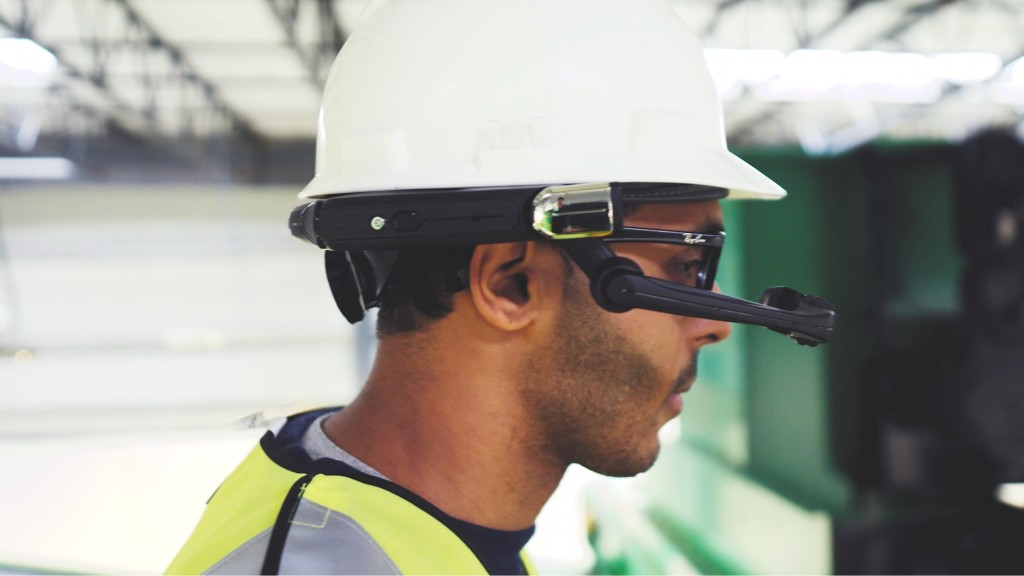 Van Dyk Recycling Solutions' new Vision-AR (augmented reality) a communication headset that allows recycling industry customers to receive guidance and more effective customer service during the COVID-19 crisis, direct from the Van Dyk service desk.
While wearing the headset, the customer has the ability to call the Van Dyk service desk and speak to an expert technician. The headset is equipped with a small camera and a flashlight, which highlights what the customer is looking at and records their field of vision. The camera streams this footage to a computer at the Van Dyk desk in real time, so an expert technician can see exactly what the customer sees.
According to Van Dyk, this "I see what you see" approach is a game-changer in MRF troubleshooting, as Vision-ARTM conversations get to a diagnosis quickly and without confusion.

In addition to seeing the customer's field of vision, the Van Dyk technician can use augmented reality technology to give the customer clear directives for problem solving.
The Van Dyk technician can superimpose arrows, circles, and other digital elements onto the customer's display pod (a small computer positioned in front of the wearer's eye, which appears as a 7-inch tablet screen). The computer screen alternates between a desktop display and the camera stream. When digital elements are superimposed over the camera stream, the customer can clearly understand where to go and what to do to fix issues from the most simple and common to the more complex.
"At Van Dyk, our customer support efforts are conducted primarily over the phone," says Christopher Bova, Director of Operations. "With Van Dyk Vision-ARTM, we can leverage that experience by now working more directly with the customer, seeing exactly what they're seeing, when they're seeing it. This will allow us to pinpoint their issue and guide them toward a quicker resolution."
With Van Dyk Vision-ARTM, customers will receive technical assistance equal to that of a scheduled, in-person service visit. In fact, Van Dyk says, it's better. An expert technician can be at a recycling plant instantly, expense-free. It also increases safety in several ways.
Van Dyk Vision-ARTM is 100% hands free, allowing mechanics full dexterity to handle heavy machinery. It comes with noise cancelling headphones, which block out loud MRF noise and allow mechanics to clearly hear directions. Plus, it allows MRFs to uphold their much needed social-distancing protocols during the Covid-19 crisis.
Van Dyk Vision-ARTM is not just for trouble-shooting issues. This technology can be used to conduct new employee training, new machinery training, and preventive maintenance refreshers. Van Dyk can also upload helpful information like equipment manuals and schematics to the user's display pod, so on-site mechanics can refer to them while working on that machine and for future reference.
As coronavirus-related safety measures are likely to continue for the foreseeable future, reducing person-to-person contact is critical. Technology such as Van Dyk Vision-ARTM will act as a new face of communication between operator and supplier.
Company info
360 Dr. Martin Luther King Jr. Drive
Norwalk, CT
US, 06854

Website:
vdrs.com
Read more