Metso extends NW Rapid range at CONEXPO-CON/AGG 2020
Line redesigned to permit transportation in the North American market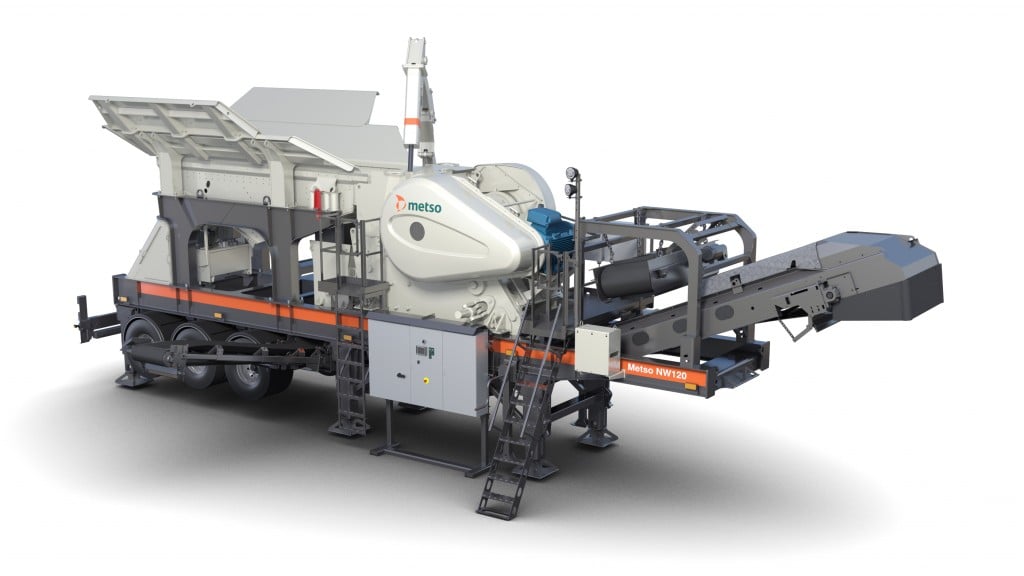 Metso has extended the NW Rapid series of transportable wheel-mounted crushing plants with a range developed specially to accommodate road transportation in North America.
The first models of the range are the NW120 Rapid portable jaw crushing unit and NW1213 Rapid portable impact crushing unit, which have been re-designed to permit their transportation in most states of the North American market.
"Traditionally, it has been very common in North America to put crushers on wheels. We developed the North America specific models to meet our customers' requirements: Road regulations are getting tighter and they are looking for more complete solutions from one supplier", says Julius Mäkelä, Director of Portable and Modular Solutions at Metso and adds, "We are pleased to tell our customers that the first NW1213 Rapid impact crusher is being delivered to the USA and a set of NW120 units are being prepared for delivery as we speak".
Crush and go
NW Rapid can be moved from one site to another using standard prime movers. Besides portability, other advantages of the NW Rapid models include quick set-up and a best-in-class production capacity of up to 500 metric tons per hour. NW Rapid has been designed so that the units can be set up in about an hour. The solution consists of modules that can be used to create a variety of combinations also in fixed installations as needed.
Company info
Related products
More from C&D Recycling
Single-Ram and II-Ram High-Capacity Balers
At Machinex, we've been designing sorting systems for over 35 years, so we know how essential it is for MRF operators to have a baler they can trust and not worry about its operational reliability. This is why we design and manufacture reliable single-ram and II-ram high-capacity balers to specifically help optimize their operations.
Watch the video of our expert who presents the main features of Machinex balers delivering these important benefits:
Easy & accessible maintenance
Reduced maintenance & bale handling costs
Energy savings
Optimal bale density
For C&D recyclers, waste haulers, demolition contractors and landfills, there is a growing opportunity to profit from rethinking processes. Although every operation is different, by streamlining the front end of the C&D operation processes with purpose-built technologies, recyclers can tap into new end markets, accommodate higher material volumes, stay ahead of regulatory restrictions, increase recovery rates and add commodity revenue, while decreasing labor and other costs.
Download the new eBook to learn about:
Finding opportunities in the alternative to landfilling C&D
How facilities can increase their profits from C&D
Using the right C&D processing technology in the right locations