New Way Trucks acquires ROTO PAC from Ginove, establishes partnership with Durabac
Auger-driven organics collection truck to strengthen New Way lineup, Durabac to help serve Canadian market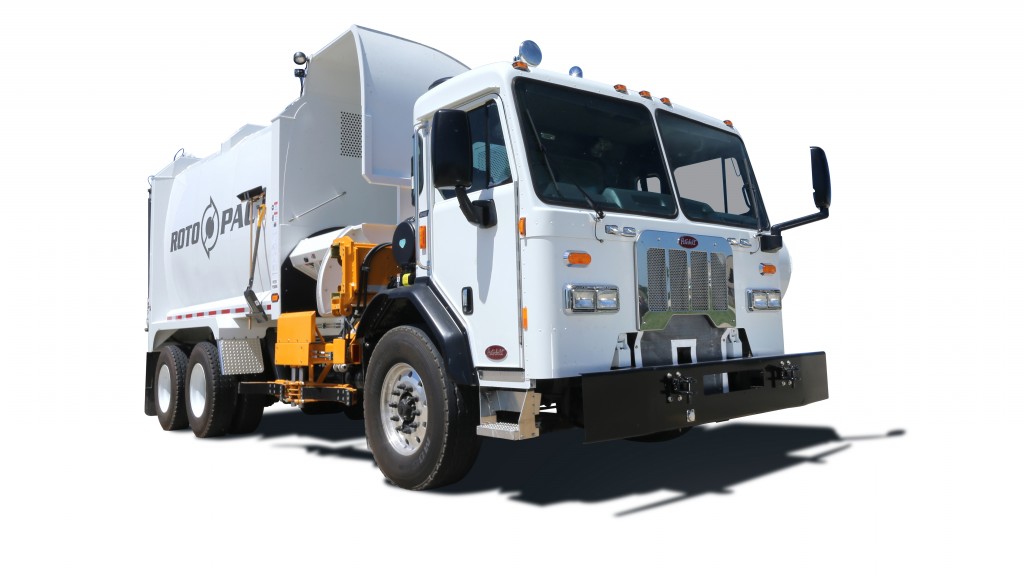 New Way Trucks, Inc., the Iowa-based refuse truck manufacturer, has announced the acquisition of ROTO PAC, the world's first auger-driven organics collection truck from Quebec-based Ginove. New Way has also begun a manufacturing and distribution partnership with Durabac to serve the Canadian market.
"We are excited to be adding ROTO PAC and its complete product lineup to the New Way family," said New Way CEO, Mike McLaughlin. "We have partnered with Ginove on developing ROTO PAC into the state-of-the-art product it has become today, and this acquisition will provide our team with firsthand access for continued innovation. It is the next natural step in ROTO PAC's development."
New Way has been the global distributor for ROTO PAC, except in Canada, since the truck's introduction in 2015. During that time, New Way has managed the global distribution and sales of ROTO PAC and provided support, including parts, engineering and field services to its dealer network and ROTO PAC end users.
According to New Way, this acquisition positions the company as the exclusive global manufacturer of ROTO PAC and provides their dealer network with the widest lineup of refuse and recycling collection equipment in the solid waste industry. This product lineup includes New Way Trucks, KPAC Compactors and New Way FleetForce Rentals.
In a separate transaction, New Way has partnered with Durabac, a Granby, Quebec-based manufacturer of refuse equipment, to manufacture products for the Canadian market. As part of this agreement, Durabac has acquired the former Ginove property in Saint-Casimir, Quebec, and will manufacture and distribute the ROTO PAC and other former Ginove products throughout Canada.
"Durabac has a great reputation, and we are excited about this partnership with them," said Don Ross, Vice President of Sales and Marketing for New Way. "They already have a proven track record in Canada, and with their help, we can expand our footprint in the country."
New Way will manufacture the ROTO PAC at its recently announced new manufacturing facility in Booneville, Mississippi.
More from Collection & Hauling
But we've been successfully sorting paper on the front end with optical sorters since 2005. Why have we been so successful? Because we know it's not JUST about the optical. We focus on your entire operation, so you make the most of your fiber line. Is your optical sorter living up to its potential? Call us at 203-967-1100 for a free system evaluation.
Traditionally, recyclers across Canada have sent a huge percentage of their recovered scrap metal to Hamilton, Ontario, or Pennsylvania in the U.S., via open-top rail cars and truck trailers. The scrap is then melted down and turned into new steel. This is still the case for much of our scrap steel, but recently the growing trend toward containerization has introduced new opportunities for efficient, cost-effective shipping of both non-ferrous and ferrous materials to overseas markets.