TOMRA opens recycling headquarters in Charlotte
New U.S. location to serve as waste and metals recycling solutions base for customers in North, Central and South America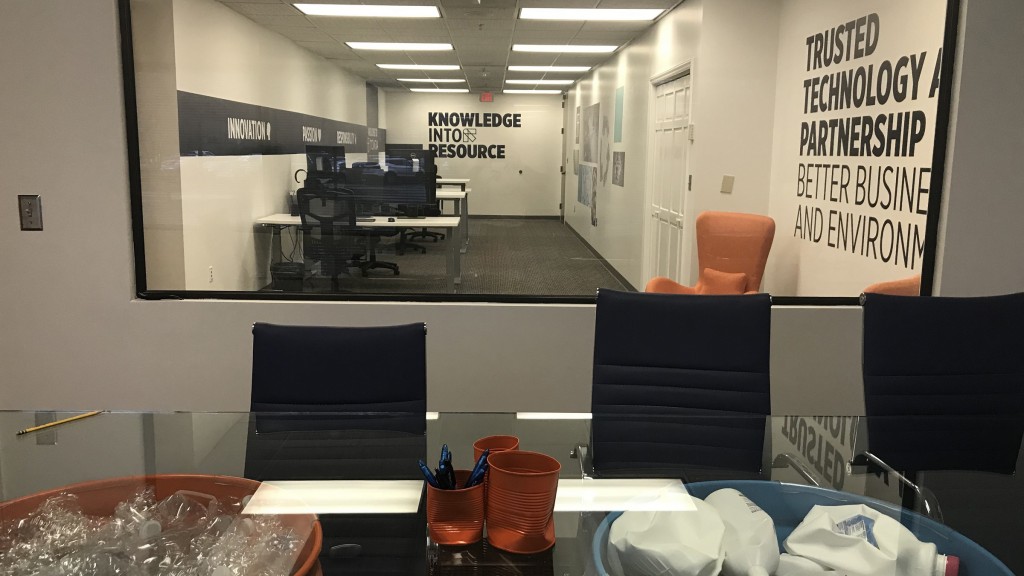 TOMRA, the global specialist in sensor-based sorting technology, recently celebrated the opening of its new TOMRA Sorting, Inc. office in Charlotte, North Carolina.
The most recent addition to the growing TOMRA presence in the Americas serves as the waste and metals recycling headquarters for customers operating in North, Central and South America. The Charlotte location joins TOMRA's existing offices in West Sacramento, Calif., Shelton, Conn., and Englewood, Colo., dedicated to the food and material sorting businesses and, combined, consists of more than 900 team members.

"TOMRA's customer base in the Americas continues to grow, and opening our Charlotte office to focus solely on waste and metals sorting is the best way to serve and support our customers and partners," said Carlos Manchado Atienza, regional director Americas for TOMRA Sorting, Inc. "With TOMRA's global growth, new Circular Economy business unit, and recent and planned 2020 sorting solutions releases, TOMRA leads the charge for the better use of resources. Our East Coast recycling headquarters will make TOMRA stronger for our customers."
The new Charlotte location serves as a hub for TOMRA Sorting's North American field sales personnel as well as centralizes recycling project management, inside sales, customer service and field service team members. The sales and service teams in Mexico, Latin America and Brazil will also rely on the Charlotte office to streamline customer support and sales efforts.
"Having a centralized headquarters for our recycling business will increase communication and efficiency internally, which will, in turn, benefit our customers and partners," added Manchado Atienza. "It will allow us to continue to grow with our customer base and provide the high level of technical service and support they have come to expect from TOMRA."
TOMRA offers a range of sensor-based sorting solutions for the waste and metal recycling industries, including AUTOSORT, COMBISENSE, FINDER and X-TRACT.
Recently, TOMRA introduced new Insight and GAIN technologies to enhance performance of the company's market leading sorting solutions. Insight provides secure, nearly real-time monitoring of sorting lines to deliver digital metrics for the status and performance of sorting equipment. A deep learning-based add-on to TOMRA AUTOSORT, GAIN is trained from large amounts of collected data to detect objects with a specific form or texture.
Company info
Related products
Related Articles
Traditionally, waste management companies have operated using a simple "management of waste" approach to operating a MRF. Throughput targets and continuous operation (minimal downtime) were the main driving forces. The industry has changed however, and the focus moving forward is now on optimizing system performance and reliability, in conjunction with increasing recycling rates and a drive for a "greener" and more sustainable tomorrow.
When considering the addition of, or upgrade to, an "intelligent" MRF, for municipalities or private operators, the main factors should always be the client's (operator) current requirements, and evolving market needs, which include throughput, reliability, output quality, and adaptability. Equally important is a full understanding of what is really expected from any proposed system. Having an engaged and focused mindset for the project with the client from the beginning, will impact and drive the entire design process. This then impacts the overall project result, through to the productive, efficient, ongoing operation of the facility itself.