Rotochopper hosts 9th annual Demo Day
September event included announcement about new partnership with Lindner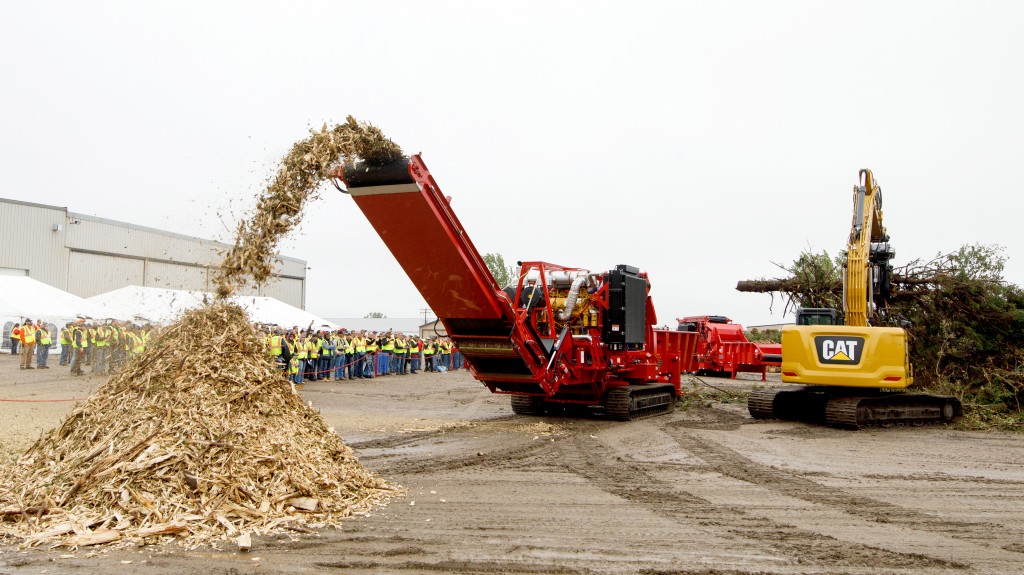 Rotochopper hosted customers and prospects from around the world at their 9th Annual Demo Day event held September 12th at the company's headquarters in St. Martin, Minnesota. The Rotochopper team and over 200 guests were not hampered by the inclement weather this year, with the schedule of machine demos, factory tours, educational sessions and networking filling the day. The event was organized around the theme "Partnership Through Innovation", which is a key value of the work that Rotochopper does every day.
President/CEO Tosh Brinkerhoff welcomed attendees with remarks focused on his excitement about experiencing his first Demo Day event and the relationships created among event attendees. He also announced a new partnership between Rotochopper and Lindner Recycling to sell and service low speed, high torque shredders, saying, "We look forward to a strong partnership! We have the same focus on high quality machines and excellent customer service".

The day included tours of Rotochopper's state-of-the-art manufacturing facility, providing attendees with the opportunity to see the process behind the manufacturing of the company's wood waste grinders, from cutting to final inspection and testing. The facility tours also provided guests the opportunity to meet the on-site teams who design, build, and support their Rotochopper equipment.
Shawn Matthuis, Owner of 815 Mulch It in Mokena, IL said, "I just love how much effort is put in across the board from everyone at Rotochopper. It is a great event and I absolutely love coming."
The days demonstrations kicked off with the entrance of the B-66 L-Series track and dolly grinder, showing the versatility and ease of the Rotochopper Gen II Track & Dolly system. Once tracked to the demo location the B-66 L-Series grinder worked through green waste, logs, cutoffs and brush with ease. The FP-66 B-Series grinder, enhanced with new featured and design updates, showed off its place as the grinder for those that need a full-feature grinder for high volume, mid horsepower applications. The afternoon was filled with additional demos, showcasing a variety of use cases and applications of Rotochopper equipment. Additionally, attendees had the opportunity to attend educational sessions about RotoLink, a remote monitoring system, which brings technology and predictive maintenance to Rotochopper's grinders, improving performance and reducing downtime.
The 75DK shredder from Lindner and the MC-266 horizontal grinder took the stage mid-afternoon, providing attendees with a view of turning stumps and mixed C&D into coarse fiber with unmatched efficiency. The day ended with a head to head grind off between the B-66L and FP-66, each showing their grinding and production capabilities.
Company info
Related products
Related Articles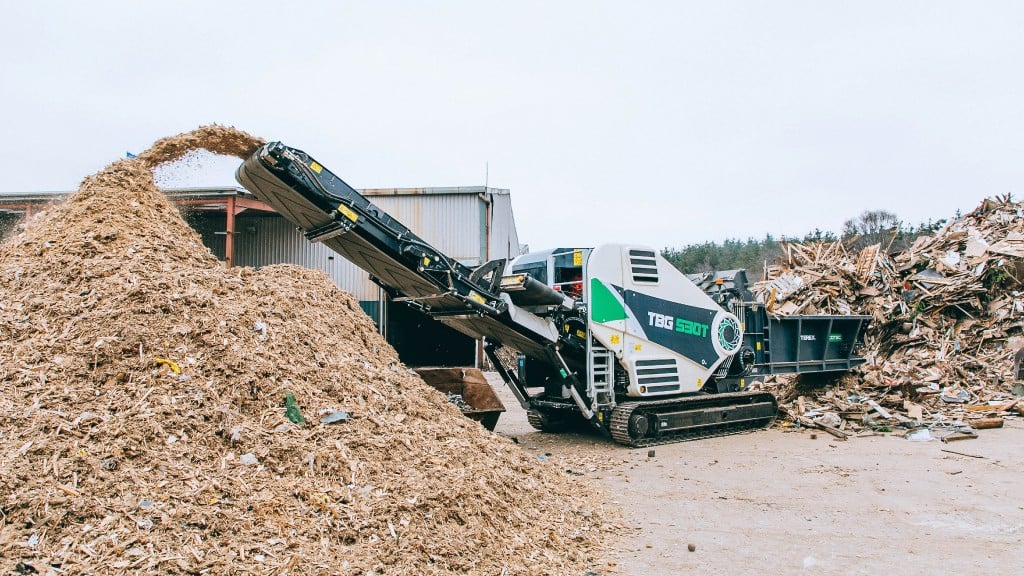 Terex Ecotec's new high-speed shredder ideal for wood processing and green waste shredding