EvoQuip to host North American Open Event
Ireland-based crusher and screen manufacturer to host customers in New Jersey in July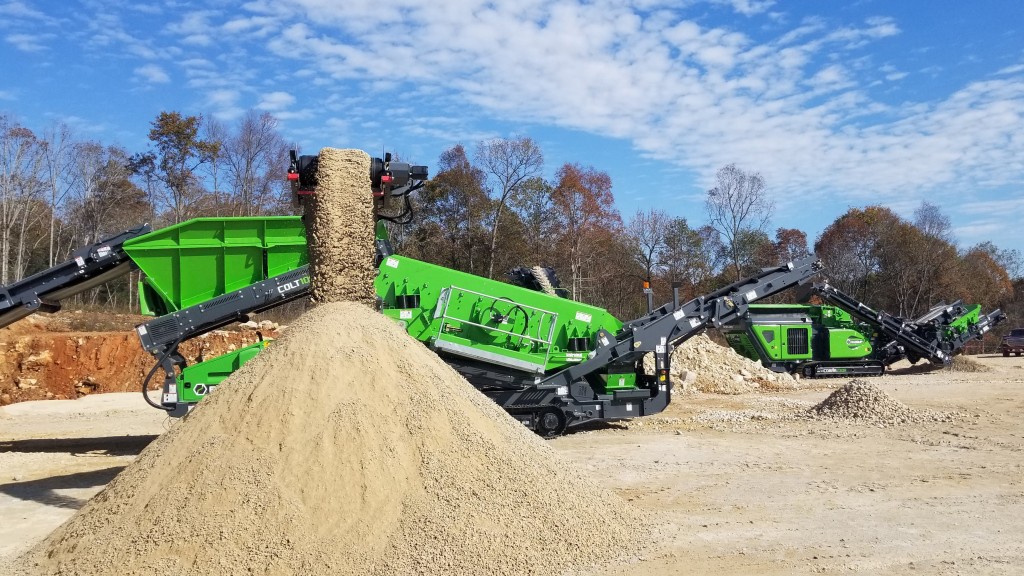 EvoQuip and Emerald Equipment will host an open event in New Jersey on July 25-26, 2019. This exclusive event will showcase live working demos of the company's Bison 280, Cobra 230 and 230R as well as the entire Colt range.
Commenting on the forthcoming event, Sean Donaghy, EvoQuip USA Sales Manager, said "EvoQuip are delighted to be working with Emerald Equipment on returning to the USA for a second open event. Together we will bring specialists on site to discuss the latest compact crushing and screening innovations from EvoQuip."
The Colt Range
The entire Colt range will be in the demo line-up for the open event, with the main focus being on the Colt 1000—the latest addition to the scalping screen range. This highly adaptable scalping screen is able to operate in both heavy duty and precision screening applications and will manage the most difficult of materials. Featuring an aggressive 4.1m (13'6") x 1.22m (4') double deck screen, variable screening angle with numerous screen media options, broad fines conveyor, quick set up time and excellent discharge heights ensures the Colt 1000 distinguishes itself amongst its competition.
Cobra 230/230R Impact Crusher
The Cobra 230R builds on the success of the Cobra 230. It is a closed circuit version which incorporates a 2.44m x 1.2m (8' x 4') post screen that ensures the required product specification is achieved with oversize material either being recirculated back to the crusher or stockpiled. The ability to quickly detach the complete afterscreen system including the oversize conveyor provides the option of either running the machine in standard mode or transporting it separately.
Bison 280 Jaw Crusher
The Bison 280 is a compact and aggressive track mobile jaw crusher featuring the proven Terex '900mm x 600mm' (36" x 24") single toggle jaw crusher. This machine utilizes an extremely fuel efficient and powerful 'Direct Drive' system to power the crusher which provides excellent performance in recycling, contracting and quarrying industries.
Onboard Technology
All EvoQuip models can be fitted with OMNI by Terex, ground-breaking technology that will revolutionize the crushing and screening jobsite. OMNI is a tablet based system that is fitted within the cab of a material feed excavator and provides centralized remote access to multiple machine control systems within a crushing and screening train. It has been diligently and intuitively designed to give unrivalled, easy-to-use control to the operator with information and views of the entire machine train.
A number of EvoQuip products can also be fitted with T-Link telemetry system which provides the customer with real time information on the performance of their machine. Telematics maximizes uptime, parts and service availability and provides factual up-to-date information from the field.
Company info
Related products