Power Knot's new bin tipper improves hygiene and reduces injuries in high-volume foodservice operations
Designed for kitchens that produce more than 600 lbs of food waste daily, the SBT-140 safely and efficiently unloads full bins into a biodigester or dumpster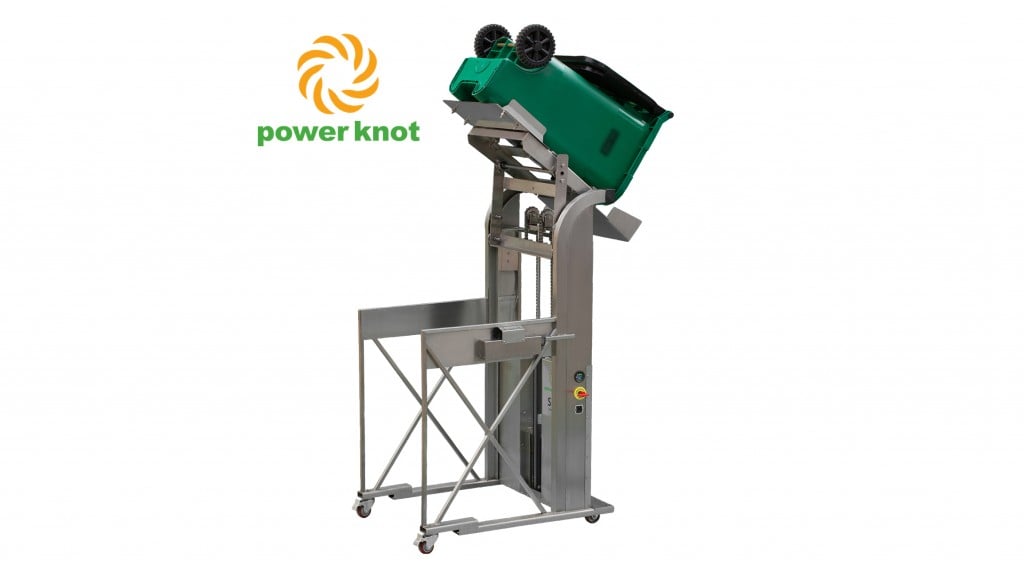 At this year's WasteExpo 2019 in Las Vegas, Power Knot, the market leader in products that process waste food in commercial foodservice operations, is announcing the immediate availability of the SBT-140, a stainless-steel bin tipper that can safely empty organic waste bins used in commercial kitchens and other foodservice environments that demand cleanliness and hygiene.
Powered by a low-pressure hydraulic mechanism that assures worker safety and quiet operation, the SBT bin tipper lifts garbage bins weighing up to 150 lbs (70 kg) and deposits the contents into any waste receptacle. Designed for emptying heavy organic waste bins into a dumpster, the SBT bin tipper can also be paired with high-volume Power Knot LFC-300 or LFC-500 biodigesters, which biologically convert waste food into gray water.
Minimal training required — safer and cleaner than manually unloading bins full of food waste
Food waste can accumulate quickly in a high-volume kitchen. Emptying a full garbage bin is unhygienic and physically challenging — manually lifting full bins of food waste into a dumpster can all too easily result in worker injuries and messy accidents.
The SBT tipper ensures safe and efficient emptying of heavy garbage bins. Safety features of the SBT bin tipper include dual switches that require the operator to have hands on them at all times for operation, a red light on the opposite side to warn other personnel, a safety cutout switch with a removable key, and solid lockable wheels. Further, the center of mass of the bin and its contents are at all times within the footprint of the SBT bin tipper, ensuring that it cannot tip over. The tipper can be equipped with optional side panels with a mesh screen and an interlocking door.
"We designed the SBT-140 from the ground up for use in professional foodservice environments, which demand simplicity, reliability, and hygiene. Since Power Knot bin tippers are constructed from the same high-grade stainless steel as our range of biodigesters they are easy to keep clean and are extremely durable," said Iain Milnes, president of Power Knot.
Feature overview
Power Knot SBT bin tippers are the most technologically advanced machines available, and include a three-year warranty
Designed for use in any commercial kitchen; fits through any standard door
Can be configured to handle American, European, and Australasian styles of bins up to 35 gallons (140 litres)
Battery provides a full week of operation between charges (a built-in battery meter indicates when charging is needed)
The entire tipper is waterproof and can be hosed down to maintain cleanliness
For complete technical specifications, visit the Power Knot website
Power Knot is exhibiting its range of products at booth 2489 in the South Hall of the Las Vegas Convention Center.
Company info
Related products
Related Articles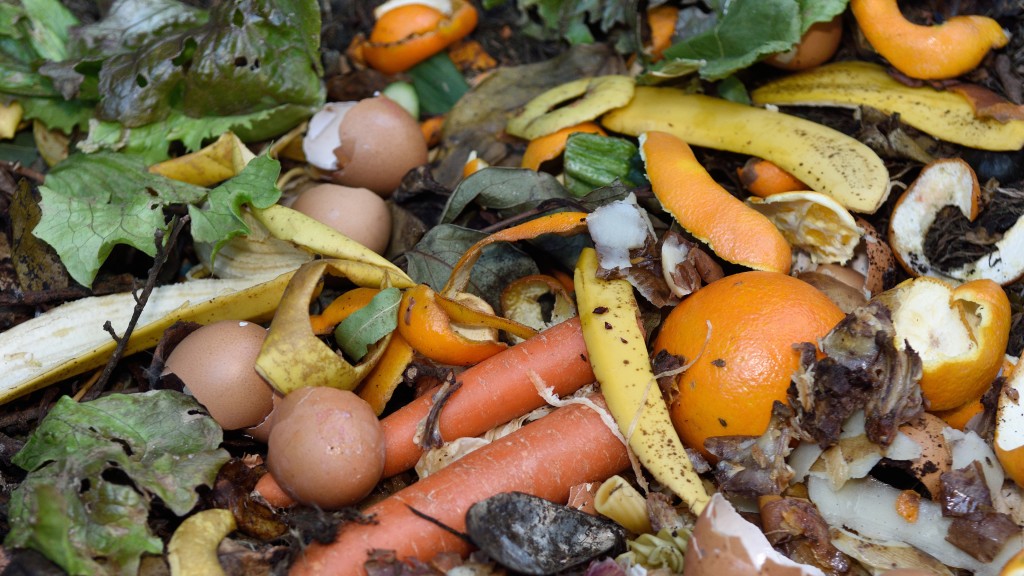 Greenhouse opening helps Highfield Farm further develop industrial land into urban farm