Latest model Diamond Z DZCC800 Series Car Crusher designed with the same quality as proven wood waste grinders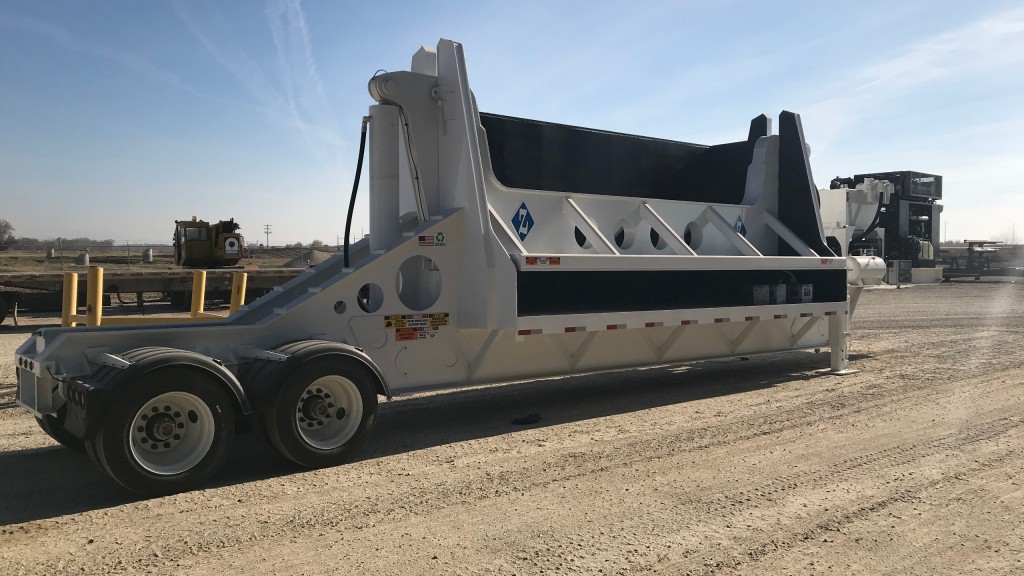 The latest DZCC800 Series Car Crusher is designed with the same quality, durability, productivity and serviceability that Diamond Z is known for, with wood waste grinders, according to the Idaho-based manufacturer.
Diamond Z's DZCC800 is built using hardened steel wear areas to maximize the strength and stability of the crushing chamber, and is equipped with an automated crush and rock cycle that maximizes productivity and offers very high level compaction. Additionally, the DZCC800 incorporates Diamond Z's signature attention to safety, ease of use and maintenance.
Key features include: a 13-function remote control; intelligent PLC control system for automatic, multi-functionality; additional auxiliary remote functions or manual operation capability; heavy-duty hydraulic landing gear for maximum stability; fluid recovery system with particulate collection for environmentally safe operation; crush chamber lockout for maintenance and safety; and an integrated transport system.
The DZCC800's crush chamber is 20-feet wide, chamber depth is 7'8", with cycle times of 50 seconds. These machines are 48'8" in length, 8'2" wide with a transport height of 13'3", with an overall weight of approximately 64,000 pounds. Hydraulics include two crush cylinders, 10-inch cylinder bore and total cylinder force of 323,270 pounds, with system pressure of 2,700 psi.
A stationary model is available, and units are either a 173-hp Cummins 6.7 litre Tier 4 final engine, or are available electric powered. Additional options include an auxiliary air compressor tool box, rack and auxiliary fuel tank with pump.

Company info
Related products
More from Tire & Auto Recycling
Single-Ram and II-Ram High-Capacity Balers
At Machinex, we've been designing sorting systems for over 35 years, so we know how essential it is for MRF operators to have a baler they can trust and not worry about its operational reliability. This is why we design and manufacture reliable single-ram and II-ram high-capacity balers to specifically help optimize their operations.
Watch the video of our expert who presents the main features of Machinex balers delivering these important benefits:
Easy & accessible maintenance
Reduced maintenance & bale handling costs
Energy savings
Optimal bale density
For C&D recyclers, waste haulers, demolition contractors and landfills, there is a growing opportunity to profit from rethinking processes. Although every operation is different, by streamlining the front end of the C&D operation processes with purpose-built technologies, recyclers can tap into new end markets, accommodate higher material volumes, stay ahead of regulatory restrictions, increase recovery rates and add commodity revenue, while decreasing labor and other costs.
Download the new eBook to learn about:
Finding opportunities in the alternative to landfilling C&D
How facilities can increase their profits from C&D
Using the right C&D processing technology in the right locations