​D&S replacement granulator knife bolts help reduce risk of expensive knife failures in recycling
The right parts play a pivotal role in preventive maintenance and increased uptime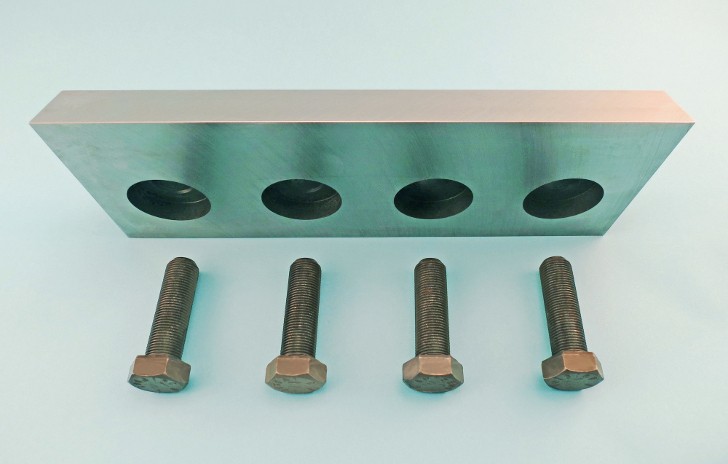 When granulating knives for the recycling industry don't perform, or worse, have a catastrophic event, it can result in hours or even days of costly downtime of production lines. Failure of fastening bolts on the knives can result in damage to the more expensive knives and/or recycling processing machines.

Bolts stretch and wear over time. Equipment manufacturers recommend replacing bolts every time knives are sharpened or replaced. Manufactured under an ISO 9001:2015 quality system, replacement Granulator Knife Bolts from D&S Manufacturing, a division of Hyde Industrial Blade Solutions (IBS), help reduce the risk of knife failure due to bolt fatigue.

D&S Granulator Knife Bolts are made from carbon alloy steel and are quenched and tempered to achieve optimum tensile strength. These Grade 8 bolts are rated to a minimum tensile strength of 150,000 PSI, strong enough to withstand the toughest granulating production challenges.

Coated with a black oxide finish, D&S Granulator Knife Bolts are fully threaded up to the bolt head and are manufactured to all applicable IFI standards. They also comply fully to the Fastener Quality Act of 1999.
Approaching a century and a half in business, Hyde Industrial Blade Solutions services a wide variety of markets including food processing, cloth and textile and leather, hose and tube, tire and rubber, plastics processing, paper converting, packaging and abrasives as well as for general industrial applications. Hyde Tools, Inc. is the largest manufacturer of industrial machine and hand knives and tools for remodeling, restoration, building trades and do-it-yourselfers in North America.