​​​New options available for Western Star Trucks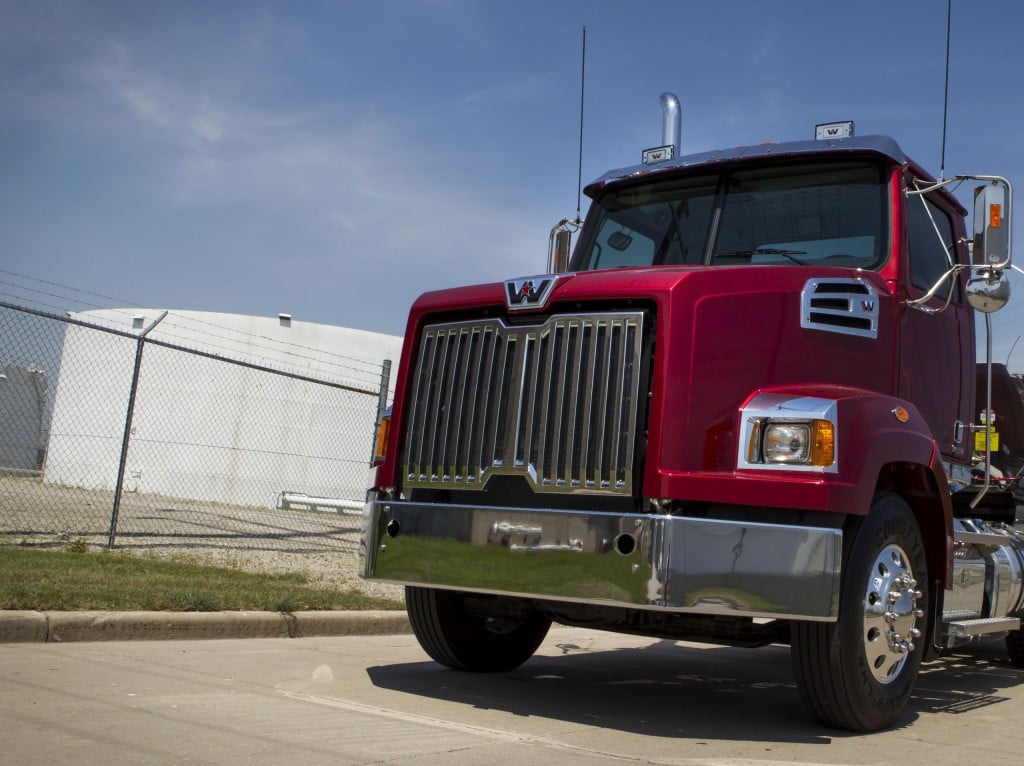 Western Star Trucks has announced the availability of new options.

"We're continually adding new options that contribute to the truck's performance and our customers' bottom lines," said Samantha Parlier, vice president, marketing and product strategy, Western Star Trucks. "Western Star trucks are tough enough to take on any job whether it's a long haul on the road or tackling a construction site. Our new offerings reinforce our commitment to helping our customers find the best solution for their specific need."
Options now available include:
·Michelin XMulti D Tires: Available for Western Star 4700, 4800, 4900 and 5700XE truckmodels, the new Michelin X® Multi D tire is a factory-installedoption designed for best-in-class mileage performance and scrub resistance withno compromise to traction. Best suited for regional applications such as dryvan LTL, food & beverage, pick up & delivery, tankers, energy, andconstruction, the Michelin X Multi D tires have a co-extruded compounding scrubresistant rubber for maximized tread life.
·New ForwardLighting Option for 4700 Models: The Western Star 4700 can now be spec'dwith factory-direct H4 halogen headlight bulbs. The bulbs provide a brighterlight than regular incandescent bulbs for better visibility. The cost-efficientH4 bulbs are readily available and easy to install, so drivers can quicklyreplace them as needed and get back on the road.
·In-Cab4-Battery Box: Western Star has expanded the capacity of its in-cab batterybox to hold up to four batteries. Available for 5700XE day cabs, the batteriesare under the passenger seat instead of the side of the chassis. This optioncan help extend the life of the batteries by protecting them from extremeweather conditions, road spray and harsh chassis vibrations. Customers can alsospec a shorter wheelbase tractor, resulting in better wall-to-wall turningradius, lighter tractor weight, and increased fuel economy.
·New ForwardLighting Option for 4800 and 4900 Models: Now available for Western Star4800 and 4900 truck models are factory-installed LED headlights. LEDs areparticularly effective for night-time driving or foggy road conditions becausethey produce an illuminating, piercing light without blinding other road users.A low maintenance headlight option, LED headlights use less power from thetruck, making them energy and cost-efficient over a longer period.
Western Star Trucks 4700 model is ideal for vocational applications, in various configurations including roll-off, dump, mixer, bulk hauler, tractor, and crane.

Company info
Related products