STEINERT announces new EDDYC fines
New Eddy current separator removes small grain fractions and offers 10-minute belt change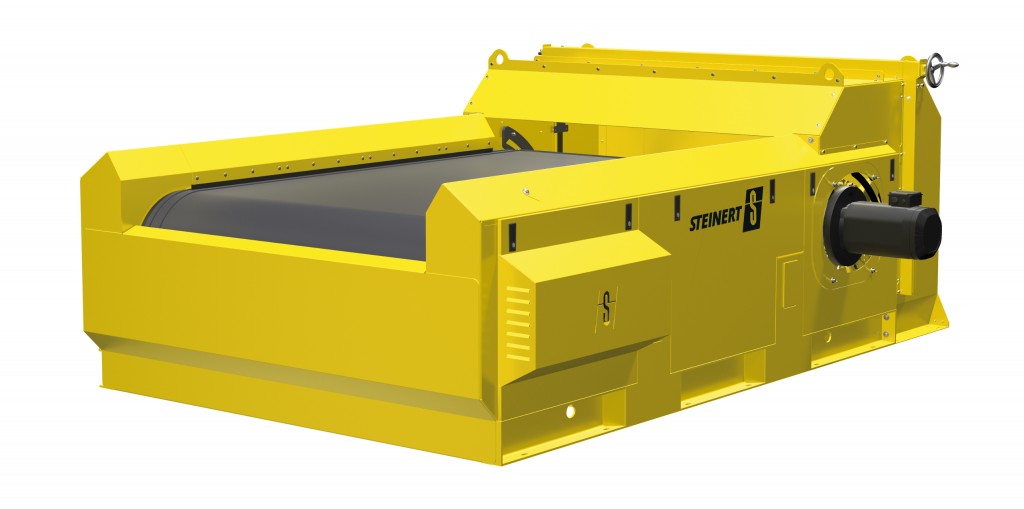 STEINERT US has added a new eddy current to its line of magnetic and sensor sorting equipment, the EddyC Fines. Especially developed for recovering fine non-ferrous metals, the EddyC Fines was also designed to allow for a 10-minute belt change and to help increase recovery and purity in sorting lines.
"Every year, Steinert invests into research and development, and we are very proud of the many updates made to the best-selling Eddy Current on the market," said Jason Looman, President of Steinert US. "Incorporating many ideas from our customers, the new EddyC Fines is a game changer for the recovery of fines particles. It's well suited for many applications, from incineration bottom ash to ASR and e-scrap as well as plastic flakes."
A variety of belt-cleaning options are available and the system's new splitter design is perfect for fine grain sorting of materials 0-10mm in size as it can be set with very high precision, enabling non-ferrous metals such as aluminum, copper and zinc to be separated very effectively. The lower height and modified edges allow for easier cleaning and maintenance, including a fast and easy 10-minute belt change.
"Our clients will save hours of service time with the new EddyC Fines," said Looman. "The belt can be changed in 10 minutes without requiring additional lifting equipment – all that is required is 2 employees and some tools."

The STEINERT EddyC FINES eddy current separates non-ferrous metals from fine fractions using a fast-rotating pole drum that operates at speeds of up to 4,000 RPM, which increases the extraction rate by 20 to 30 percent compared with a non-ferrous metal separator operating at 2,600 RPM. The EddyC FINES also has more magnets than any eddy current on the market, according to Steinert, and uses an eccentric pole system that allows for maximum ejection efficiency. Using this technology, residual ferrous metals cannot adhere to the head drum, reducing wear on the belt and self-cleaning drum shell to an absolute minimum, saving operating costs and downtime.

STEINERT eddy currents also include pre-programmed options making the sorting of many different types of material easy. Plus, variable belt speeds allow for adjustments depending on material type and size, making these eddy currents highly adaptable. Belt speed is 1-2.5 m/s, working width is between 1 metre and 2 metres, and particle size range is between 0.5 - 10 mm.

Steinert US will have the new ECS at ISRI 2017 (booth 1901) and Waste Expo 2017 ( booth 713). A Video of the belt change can be viewed at SteinertUS.com.