​Rotochopper hosts 6th annual Demo Day showcasing latest in grinders and shredders for organics
Over 200 attendees on-hand at company's largest-ever Demo event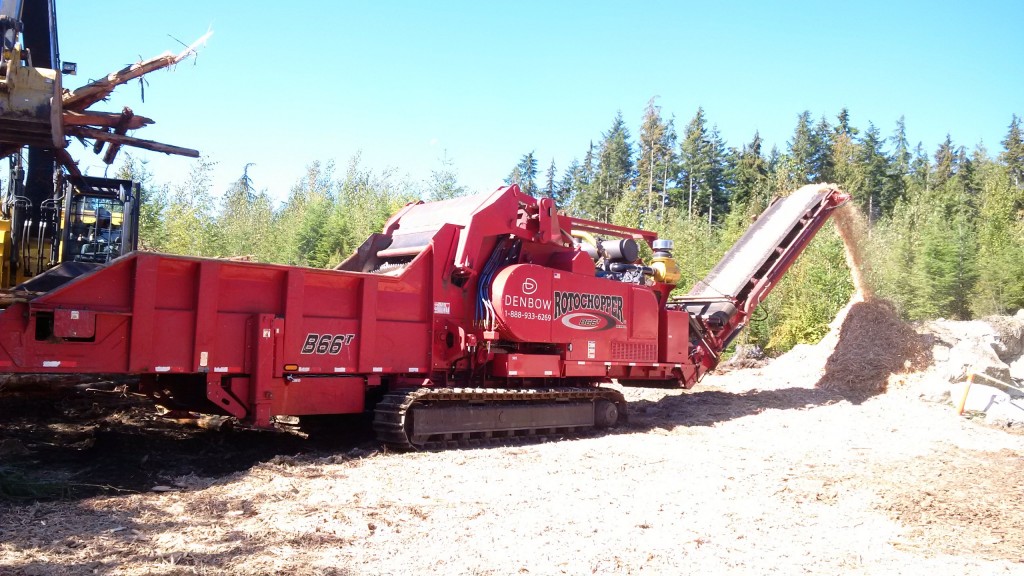 With over 200 attendees, Rotochopper's 6th annual Demo Day, held recently in Minnesota, was its largest event yet, bringing in guests from all over the world to see the "Perfect In One Pass" advantage live and in person, and to learn how to maximize the profit in their waste materials. This year's Demo Day began with tours of the company's state-of-the-art manufacturing facility, giving attendees the opportunity to see Rotochopper grinders in every stage of manufacture, from cutting to final inspection and testing. The facility tours also allowed guests to meet the teams who design, build and support their equipment.
Rotochopper's President/CEO Art de St. Aubin welcomed attendees with opening remarks that focused on the benefits of working with a factory-direct manufacturer. "Today, you're going to witness what Rotochopper stands for: loyalty, community, commitment and service," said de St. Aubin. "This commitment allows us to create new products and equipment enhancements based on your feedback. We represent only one name, Rotochopper, and we're damn proud of it."
This year's demonstrations began with Rotochopper's 950 hp B-66 showing off the convenience of a Track & Dolly system, entering the yard on tires, switching to tracks and ready to grind logs and whole trees within minutes. Through the course of the day, Rotochopper completed more than 20 demos with a variety of raw materials and end products, featuring 10 machines, including models:
950 hp B-66 Track & Dolly
765 hp B-66
540 hp TS-2 Track Shredder
540 hp FP-66
475 hp MC-266
400 hp EC-366
350 hp MP-2
127 hp CP-118 Wood Chip Processor
75 hp RMT Test Mill
Certified Factory Refurbished 200 hp SB-24E

The day ended with Rotochopper's trademark: a grind and colour finale, with a 950 hp B-66 running against a 475 hp MC-266. Attendees got to watch the machines grind and color black and red mulch side-by-side. According to Rotochopper, customers and prospects spent the evening before and after Demo Day networking and comparing the ins and outs of various grinding operations and fiber commodity markets over drinks and dinner; as well as building friendships and business relationships that will prove fruitful for years to come.
"Every year, Rotochopper Demo Day gets better and better," commented attendee Brad Bennett, Owner, Novem Waste, Inc . "As a business owner, the experience is invaluable for me. I get to see the latest products and equipment that will provide new markets for my business and machine, and meet other Rotochopper owners and operators. The connections I've made at Demo Day are vital to the success of my business, I wouldn't miss it for the world."
Company info
Related products