Terex Ecotec set to impress at the UK's largest waste and recycling industry tradeshow: RWM 2016
Shredders and waste handlers on display September 13-15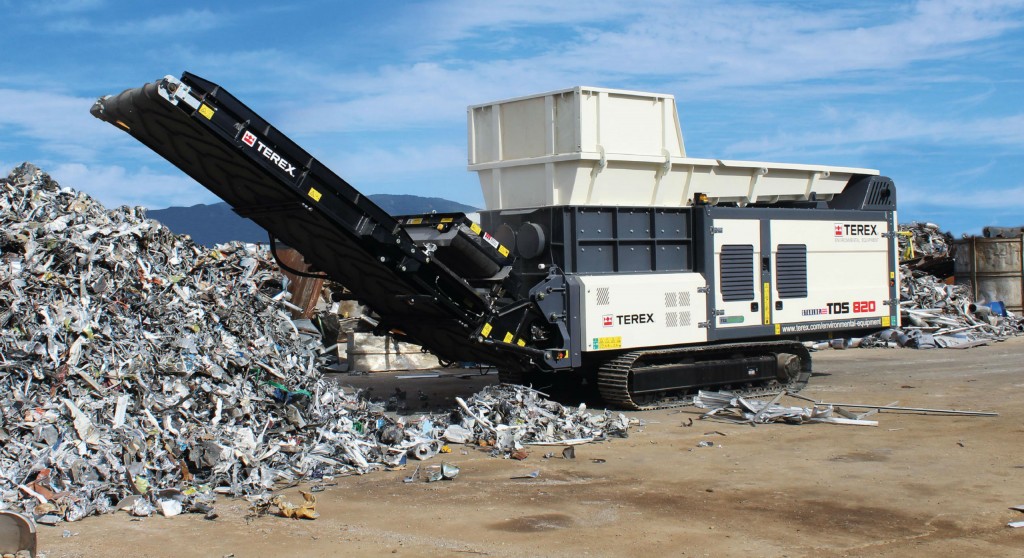 RWM the industry event for the Waste Recycling World returns to the NEC in Birmingham from September 13th – 15th and is the ideal platform for Terex Ecotec, an industry leader in the design and manufacture of wood processing, biomass and recycling equipment, to showcase its diverse product portfolio. The appointment of two new UK distribution partners during the past year sees Terex Ecotec attending with its largest presence to date with double representation from Molson Green and Warwick Ward.
Molson Green and Warwick Ward have both made a significant impact on the UK recycling market through their vast application knowledge and commitment to providing high levels of customer support, combined with the latest recycling technology provided by Terex Ecotec. RWM will provide visitors with the opportunity to see first-hand the innovative products Terex Ecotec has to offer which are a result of their drive and ambition to design and manufacture truly unique machines which not only process traditional waste types but provide new solutions to the ever changing world of material recycling.
Aggressive Slow Speed Shredder
Warwick Ward will be displaying two machines from the Terex Ecotec range on their stand 5W180-X181, located in the Machinery & Equipment Zone. The TDS 820 Slow Speed Shredder is purpose built to process all types of material, whether it be domestic, industrial or bulky waste. Featuring customisable shredding programs, operators have the opportunity to configure the machine to their specific requirements, reduce material wrapping and maximize production. Designed with independently-driven shafts, this double-shaft slow speed shredder is assured to give machine operators excellent performance in even the most challenging of applications. Also on show will be the TWH 215 Waste Handler, with compact design, excellent visibility and manoeuvrability, it's the ideal solution for those in search of waste handling equipment that does not compromise performance, efficiency or reliability. With a reach of 8.8 metres and an operating weight of 15 tonnes, the TWH 215 can be operated in either open terrain or indoors settings.
Revolutionary Medium Speed Shredder
The revolutionary TDS V20 Medium Speed Shredder, an industry first, will take centre stage on the Molson Green stand 0A141 and will be sure to capture the attention of visitors. This twin shaft shredder complete with sizing screens and a tramp relief system has the ability to produce a controlled product size in one pass, which is of huge benefit to the operator saving both time and fuel. However, the versatility of the TDS V20 means that it can be used as a primary or secondary shredder should the need arise. With user friendly control interface, complete with pre-installed programs, the TDS V20 is ideal for processing difficult materials such as waste wood, green waste, domestic and industrial waste and is particularly suited to producing SRF.
Conor Hegarty, Terex Ecotec Sales Director commented, "Terex has a long tradition of producing quality products and selling to end customers via distribution partners. Innovative machine design and outstanding build quality are essential however building relationships with customers is the most important aspect of any business. Both Warwick Ward and Molson Green have the expertise and infrastructure to offer customers the level of support required in this competitive market place".
Company info
Related products