Rotochopper debuts key knife chipper package
Configuration allows grinder owners to easily diversify into chip markets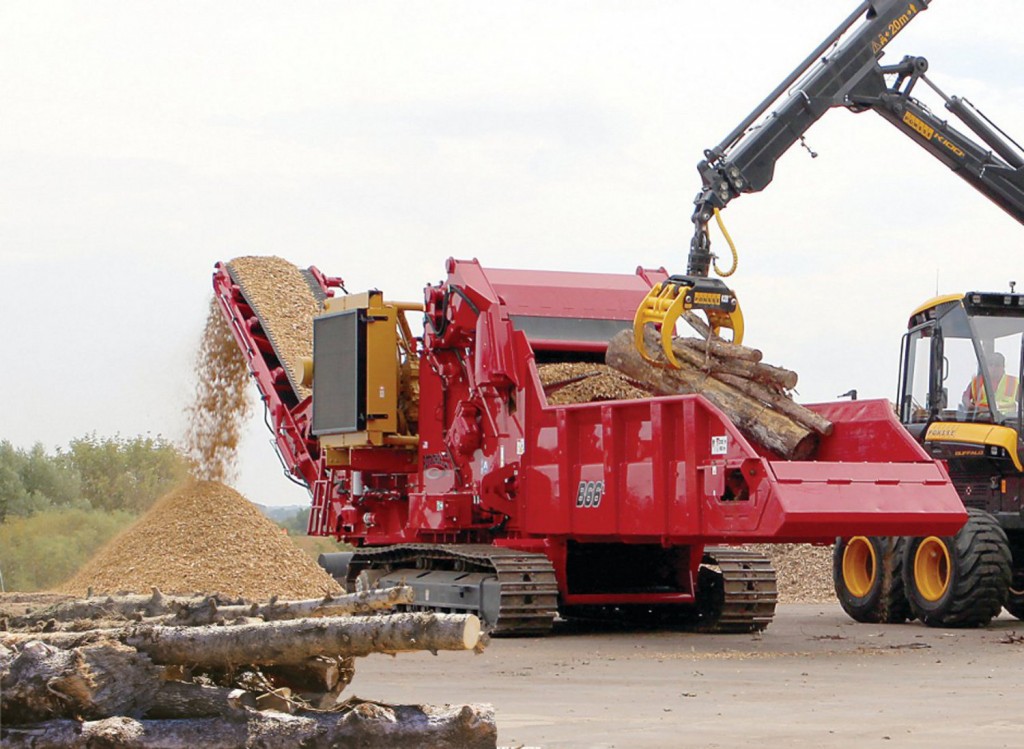 Rotochopper and Key Knife have announced a new Key Knife chipper package that lets Rotochopper grinder owners diversify into chip markets without the hassle of a typical chipper conversion package, and allows for chipping and grinding with a single machine. The chipper knife package is a bolt-in option that works with the same patented replaceable mount rotor for the Rotochopper B-66 and B-66 E. This chipper knife system makes it simple to diversify into chipping applications without a complex conversion kit or a second machine.
"Unlike other grinder to chipper conversion packages, the Rotochopper Key Knife System is simple, reliable and adds more flexibility to our B-66," said Steve Marks of Marks Lumber in Clancy, MT. "Because this system is simple, there are fewer problems the operator has to deal with when downtime occurs. Also, with this system we can add more value-added products to our line of products made with our B-66. Simply said, as with other Rotochopper equipment, there is great value in the Rotochopper Key Knife package."
To switch from grinding to chipping, the operator does not need to swap the whole rotor drum or assemble a complex overlay onto the grinding rotor-- the operator simply swaps the grinder tooth mounts with chipper knife mounts.
A simple operator can switch from grinder teeth to chipper knives quickly and easily:
No rod pullers or other specialized tools required (just a torque wrench)
No need to swap rotors, re-align sheaves, or re-tension drive belts
Just two bolts per knife mount and two bolts per knife clamp
Simplified Maintenance & Operation
This system utilizes patented Key Knife technology to minimize knife replacement costs. Key Knife shipping inserts are indexable (reversible). By simply loosening the knife clamp bolts, the operator can flip the knife to utilize a second chipping edge. A Key Knife insert uses significantly less steel than a traditional chipper knife , making handling and replacement easier. The chipper blade on each mount is much narrower than traditional chipper knifes, helping to minimize the maintenance costs that can result from rocks, metal, and other contaminants.
Company info
Related products