Non-thermal air drying system for wet waste materials increases efficiency of WtoE
Dryclone can dry materials with up to 75% moisture content to less than 15%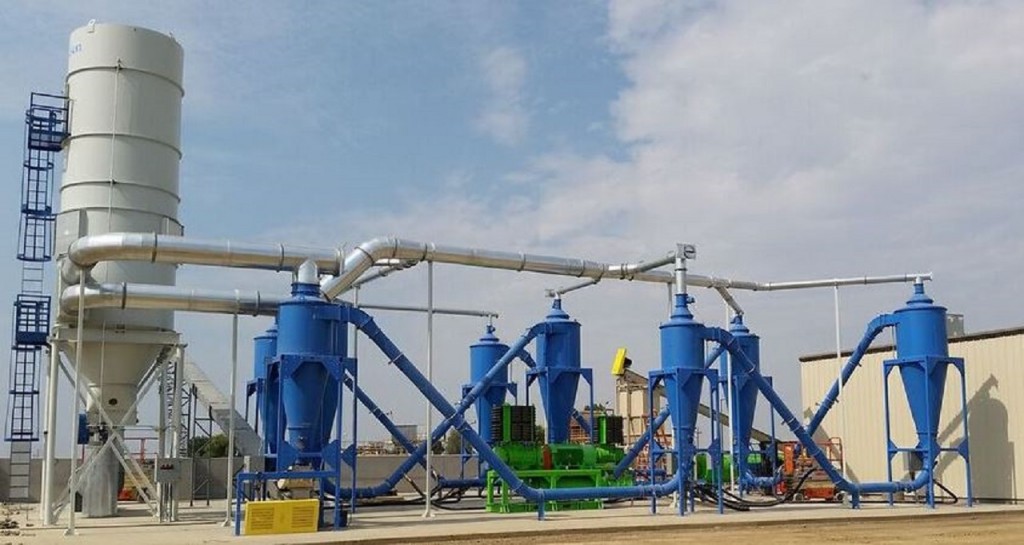 Ontario-based distributor Recycling Equipment Canada (REC) has announced the availability of the RCI Dryclone™ Air Drying System, a "revolutionary" non-thermal air drying system for drying wet waste materials. Using only a high-velocity air stream and physical impaction to remove moisture, Dryclone can dry materials with up to 75% moisture content to less than 15%. Dryclone is a significantly lower-cost and cleaner solution than thermal drying processes such as ring dryers, flash dryers, drum dryers, and fluidized bed dryers.
Because Dryclone is non-thermal, the material being dried retains its energy content. This dramatically increases the efficiency of waste-to-energy processes including incineration, gasification, and pyrolysis. It also broadens the range of materials that can be used in WTE processes.
Dryclone's modular design and flexible configurations enable it to reduce moisture content to specific levels to suit any process. Dryclone makes diversion from landfill of high-moisture content materials such as food waste, organic waste, and sewage sludge economically viable. In processes such as composting, anaerobic digestion, and fertilizer and feedstock manufacturing where specific moisture contents are required, Dryclone is the perfect solution.
According to REC, Dryclone offers the cleanest, lowest-cost, non-thermal drying of a wide variety of materials including commingled MSW, organic waste, food waste, biomass, agricultural waste, sewage sludge, and spent grain, with maximum energy retention.
Company info
Related products