Doppstadt to show new "Taifun" mobile wind sifter, capable of producing up to four fractions at once
Mobile machine combines two recycling solutions in one machine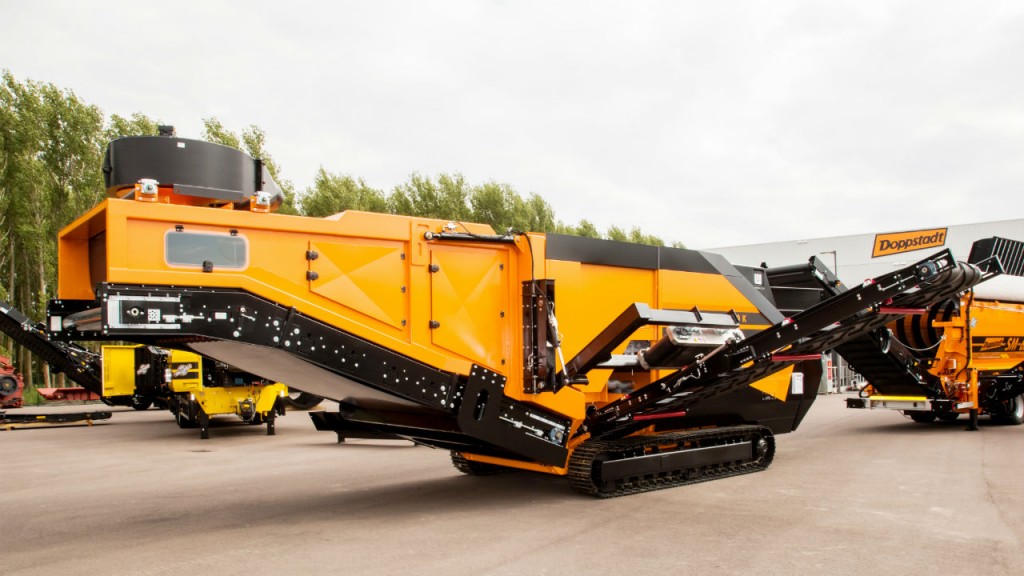 With their new Taifun wind sifter, Doppstadt combines two state-of-the art recycling solutions. The tracked vehicle is equipped with a heavy-duty crawler track chassis, which can move it to almost all places of operation. As soon as it is installed, the wind sifter is convincing due to its extremely high separating performance: the Taifun separates the input material into up to four fractions, for example compost is divided into wood, grass, herb and soil.
At this year's Bauma 2016, in Munich, Germany from April 11 to 17th, the 31st annual edition of the world-leading construction machinery trade show, Doppstadt will showcase the new wind sifter WS 2000 K and inform attendees about the company's expertise in the shredding, splitting, separating and washing of recyclables.
Precise Separation with Minimal Dust Emission
Using the WS 2000 K, by means of an accelerator belt, bulk material is transported to the discharge edge, where a blowing nozzle system generates an upward air flow and accurately separates light from heavy materials with minimal dust emission. In combination with an ultra-light aspiration and an overband magnet the separated fractions are discharged -- depending on the model -- in two to four fractions. The wind sifter WS 2000 K - Taifun is not only mobile, but also highly flexible. It can change its position horizontally and vertically, and the inclination of the feeding conveyor to the separation drum can be adjusted to the material mixture to be separated. Under each discharge conveyor, a container can be positioned without problem.
Besides the track-mounted Taifun, the wind sifter series includes a stationary and a semi-mobile model. All models can be combined with Doppstadt screening systems, thus forming a powerful state-of-the-art processing unit. Construction debris, C & D waste, industrial waste, glass, wood and compost are suitable input materials for this machine combination.
"Through the development of the WS 2000 K – Taifun wind sifter Doppstadt succeeded in creating a top-of-the-range innovation: It is the only mobile wind sifter worldwide with a 2 m large working surface, which can separate the input material into four fractions," says Product Manager Alexander Erdmann. "The range of applications is enormous: Innumerous different material flows can be separated into four different fractions without impurities effecting a high performance. Doppstadt thinks in terms of solutions and develops custom-fit products".
Company info
Related products
Related Articles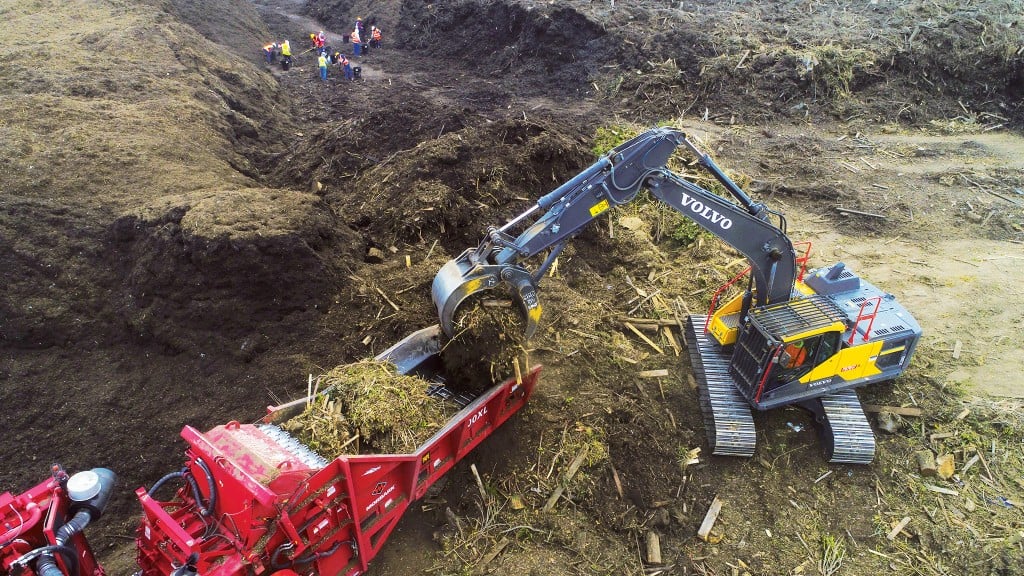 How Agromin is using Volvo equipment to drive sustainability in the compost industry