Neuenhauser North American to launch New NH6020 trommel at 2015 US Composting Council Show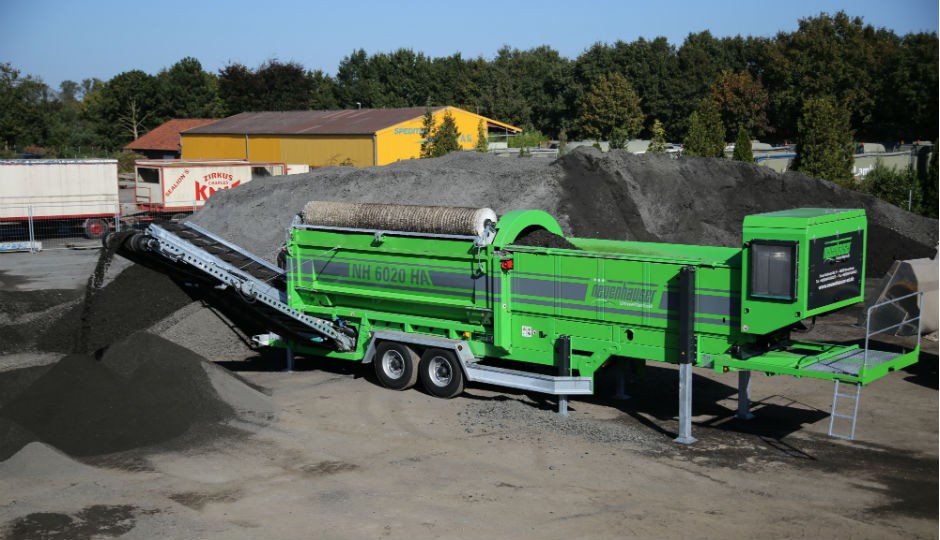 Neuenhauser North American will be demonstrating the new NH6020 trommel screen in the live display area at the upcoming US Composting Council Show in Austin TX January 20th to 23rd 2015.
The NH6020 trommel has been specifically designed for the US market with an extended feed hopper suitable for the oversized buckets fitted on loaders utilized in many US organics processing facilities. The hopper is 14' long with a 12 cubic yard capacity, this minimizes cycle times for the loader and eliminates the need to wait for the hopper to partial empty to load a full bucket.
For the US market the machine is fitted with a 5th wheel king pin rather than a European style pintle hook this allows it to be moved from site to site safely at higher speeds.
The drum on the unit is 6' 6" in diameter x 18' long, punch plate spiral and mesh style drums are available. The side access door allows the drum to be removed quickly at ground level for maintenance purposes.
As with all Neuenhauser products ease of maintenance and ease of use are integral to the design eg easy access engine canopy with catwalk, one piece fines discharge conveyor to minimize spillage, simple control panel and high capacity stockpiling conveyors.
Related Articles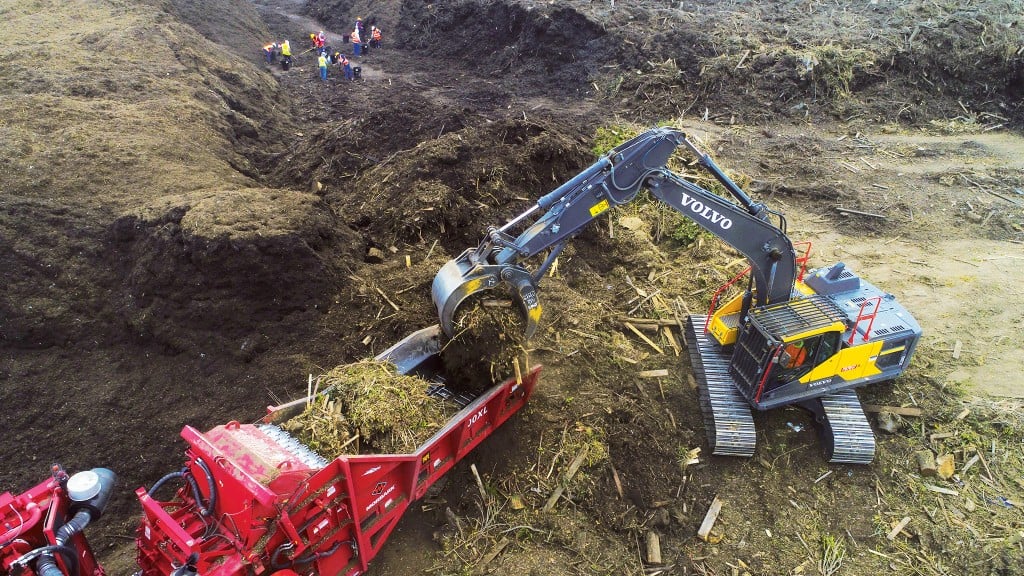 How Agromin is using Volvo equipment to drive sustainability in the compost industry