Morbark Introduces Redesigned 30/36 Whole Tree Drum Chipper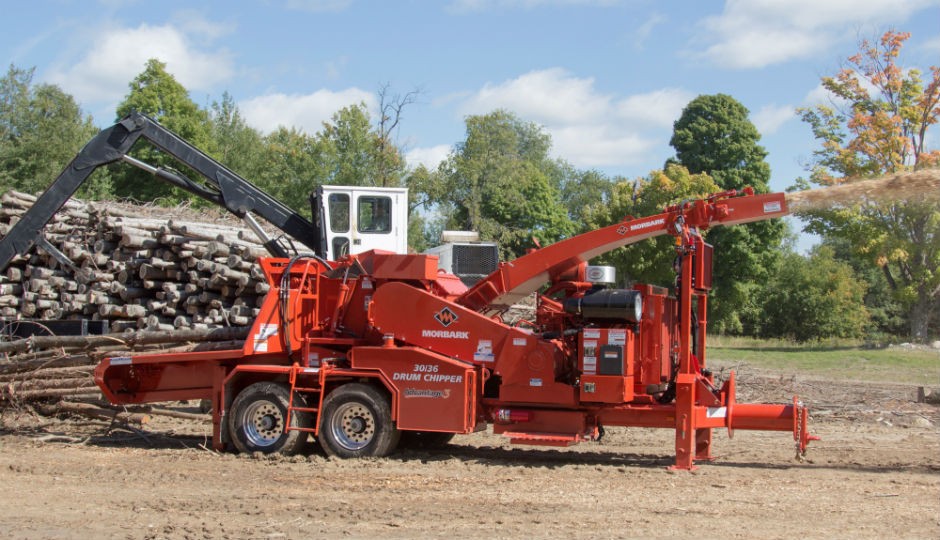 Morbark, Inc., has announced its redesigned 30/36 Whole Tree Drum Chipper. Building on the success of the redesigned 40/36 Whole Tree Drum Chipper, Morbark has taken these innovations to the smaller, transport-friendly 30/36 model.
"The improvements we've made to the 30/36 drum chipper are focused on the moderate-sized contractor," said John Foote, Morbark VP of Sales and Marketing. "We've made it easier to feed, easier to maneuver in-woods with a truck or a skidder, and more productive while increasing the consistency of the end product."
The redesigned model includes an aggressive, sloped live floor and large top (30" diameter) and bottom (14" diameter) feedwheels to ensure positive feed of brushy tops and limbs. Super Single tires and a reduction in the 30/36's overall width to 8'4" make the model easier to transport. Two key options are an operator-friendly, slide-in forestry grate system to reduce oversized chips for more consistent, higher-quality chips, and a mechanically driven chip accelerator to fully load trucks with chips. Additional features include an externally adjustable anvil for longer life and easier maintenance and increased horsepower options for greater production.
Company info
Related products